Tired of Tinder? The Aphrodite Singles Club matches potential dates the old-fashioned way
If Tinder isn't your scene, maybe the super-select Aphrodite Singles Club will be
Being single can be hard, more so when you're in a bustling city, such as Mumbai. We've heard the horror stories of online dating, of meeting potential partners at a bar only to find out later that they're already in relationships. Here's where the Aphrodite Singles Club comes in. Named after the Greek goddess of love, the Aphrodite Singles Club connects people who aren't interested in finding love online or on apps. It's based on the age-old concept of meeting, getting to know someone and seeing if there's a connection.
Shaan Khanna (founder of Networking Now and Spicy Sangria), Nitya Arora (owner of jewelry brand Valliyan), and Hanna Stromgren launched this boutique singles club in Mumbai, in August 2017. They wanted to meet the need in the market for a secretive, well organised and reliable networking service for singles in Mumbai: the Aphrodite Singles Club is not your regular matchmaking service; it's a curated club of eligible singles in Mumbai.
"The idea came to us when we realised  there are so many single people who are finding it tough to meet anyone new," says Shaan, of how the club came about. "Singles often meet new people via friends, so why not through us?"  So far, the Aphrodite Singles Club has had two events in Mumbai. Their first event was at Café Zoe, and the second  was a karaoke night at Woodside Inn, Lower Parel. The strictest rules of the Aphrodite Singles Club are that the guest list remains private and no cameras are allowed during their events.
The guest list for the Café Zoe event, originally intended for 25 guests, quickly expanded to encompass 100. Among the attendees were a movie star, a celebrity chef and a comedian. In the beginning, people were shy and kept to themselves; a few games and drinks later, they began to mingle and open up. A bunch of activities were planned and there was a separate bar for the event attendees. Conversation starters were organised to break the ice, including: "Describe your perfect holiday; What's the last movie you watched; Who was your hero, growing up?" and more.
The second karaoke event at Woodside Inn, Lower Parel, involved drinks, fun and lots of singing. Guests registered themselves for the event by paying a nominal fee, which included two drinks (beer or sangria). They had to wear name tags (their names, and a word that described them). Drinks were served, the guests mingled, and the karaoke began. "Guests are free to exchange numbers and enjoy the event thereafter. We strictly do not share contact details of the guests. Only with the consent of both parties do we connect them over email," Shaan told us.
Keeping Aphrodite Singles Club exclusive and having an equal number of men and women for all their events are the key aims for the founders. "We've had people asking us to host events twice a month. They've loved attending the events, and people new to the city have made a group of friends as well," Shaan said.
Another event is scheduled soon for the Aphrodite Singles Club, although the theme hasn't been revealed yet. Delhi and Bengaluru chapters are on the cards and the founders hope to expand the repertoire of their events as well (LGBT-inclusive, outdoor-friendly etc).
The cost of attending an Aphrodite event is approximately Rs 1,200 (which includes two drinks and a discount thereafter, at the bar). To register, a photo and basic information must be mailed to the Aphrodite team at BoutiqueSinglesClub@gmail.com.
As for whether or not you'll meet a potential partner there — we suppose only time (and diligent attendance) will tell.
Subscribe to Moneycontrol Pro at ₹499 for the first year. Use code PRO499. Limited period offer. *T&C apply
Entertainment
Ravi Kishan shares he had to read many of Osho's books to prepare for the film, directed by Ritesh S Kumar.
Lifestyle
Some emotional symptoms of phone anxiety include delaying or avoiding making calls because of heightened anxiety, feeling extremely nervous or anxious before, during and after the call and obsessing or worrying about what you'll say.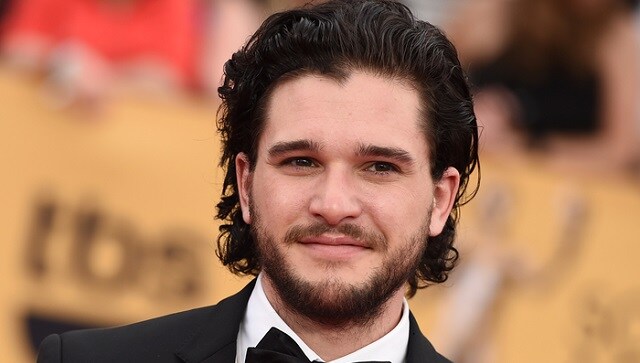 Entertainment
Modern Love is based on the New York Times column of the same name, which features standalone stories of everyday romance.