These 2 schemes will help in business expansion. Here's how
Entrepreneurs always want to scale up their businesses and expand their operations. The MSME sector has always been striving to be the key players and set benchmarks.
In a bid to expand their businesses, MSME sector always has a requirement for working capital. From manufacturing to trading to services, different businesses have requirement for funds to generate more revenue, expand and generate employment.
One of the sectors which needs funds on a timely basis is tourism and hospitality. The Indian tourism and hospitality industry have emerged as key drivers of growth in the services sector. The industry has been creating entrepreneurship opportunities owing to rising middle class, increasing disposable incomes, domestic and outbound tourism.
To cater to their needs, the State Bank of India (SBI) decided to play a key role in providing capital and launched 'Asset Backed Loan Scheme' under its MSME Loan Scheme Umbrella.
Rajnish Kumar, Managing Director, SBI, said, "Traditional ways of doing business are changing. The new ecosystem is emerging around themes such as transport, housing, healthcare, etc. We have to work around in these themes and capture one end of the supply chain to the last mile. Technology has and should enable SBI to provide and meet the needs. They could be different like payment, financing, collection, etc. SBI has all range of products that are digitalised and SBI is a part of this digital transformation."
One of the beneficiaries of this loan is an Assam-based 10-storeyed hotel, Gateway Grandeur, which scaled operations and now is one of the sought-after hotels in the region.
MD, Gateway Grandeur Hotel, Mriganka Hazarika, said he made use of the asset-backed loan scheme in 2016. SBI sanctioned a loan of Rs 13 crore for development, modernisation and expansion of the hotel.
"When we started converting the building into a hotel, raising capital was a major issue. We had to generate capital through financial institutions. We had to return money to investors too. That time getting loan from any bank was very tough. After we moved to SBI, we could generate a surplus for our hotel. It is required for every hotel. Interiors of hotel have short life span, we have to continuously maintain it, redevelop it. Competition is tough. SBI played a crucial role and the loan process was smooth, hassle-free and seamless."
This loan scheme is for built-up of current assets and fixed assets needed for business purpose, capacity expansion, modernisation, short-term working capital, etc. SBI finances up to Rs 20 crore and has a drop line overdraft facility, competitive interest rates linked to MCLR.
With the help of the loan scheme, the hotel also ventured into health tourism, providing an array of facilities. It generates employment and grew leaps and bounds.
Likewise, SBI's many other schemes have been helping entrepreneurs in many sectors.
SBI's Construction Equipment Loan Scheme too is helping entrepreneurs making it big in life.
Sanjay Srivastava, General Manager, SBI, said, "Make in India and infrastructure are focus of the Government of India. We need to have a set of contractors ready with equipment and machinery. We have this product with a competitive rate of interest. We have tied up with OEMs. We have 300 borrowers and have Rs 500 crore exposure. Our target is to touch Rs 1000 crore within a short span of time."
This scheme helped Hubli-based Civil Engineer Mahendra B Veeranagoudar in becoming Class 1 contractor from Class 3.
"In 1996, I worked as a class 3 contractor and got my first order but didn't have money. I took help from an engineer, he helped me. I kept getting projects and eventually I got work certificate. I finally became a class1 contractor. More work means investments are bound to go up," he said.
The progress was slow and full of challenges for Veeranagoudar due to lack of capital even as projects kept coming.
In 2006, he approached SBI. "SBI helped me with loan seeing my growing business. In 2010, Rs 2 crore road construction work was taken up and I took loan from SBI. Then, I took Rs 6 crore loan and finished more work. My business has been growing."
The scheme funds purchase of new construction equipment, construction activities such as mining, material handling, earth moving, etc. SBI offers term loan, dropline overdraft facility, competitive interest rates linked to MCLR.
SBI's scheme has made several businesses successful and world-class. Are you ready to take the big leap?
Watch these entrepreneurs telling their success stories below!
This is a partnered post. 
Business
This comes close on the heels of closure of competitor Zomato's IPO which gives the food aggregator company a valuation of Rs 64,365 crore
India
The 65-year-old businessman, meanwhile, remains on bail in the UK while a "confidential" legal matter, believed to be related to an asylum application, is resolved in connection with the unrelated extradition proceedings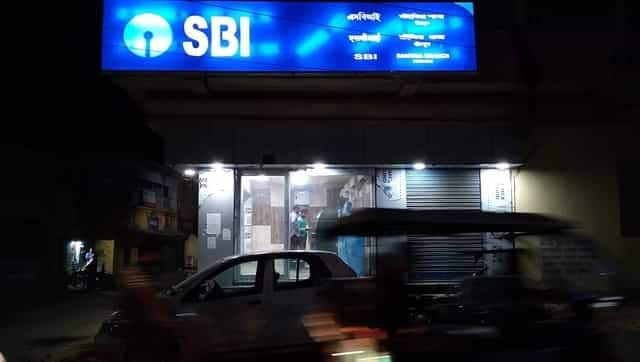 India
So far, the bank has not notified any new exam date yet. Earlier, the SBI clerk main exam was scheduled to be conducted on 31 July