The Window Seat Project offers a look at India, from the vantage point of Indian Railways
The crowdsourced photography project Window Seat Project' documents the sights, sounds and the journey of the Indian railway passenger.
The Indian railways are one of the most interesting places to gauge human interactions. Shanu Babar, a grad student, came up with an Instagram project documenting people on train journeys. This was part of his Master's dissertation as he (along with four friends), journeyed across India to shoot a travelogue.
They began uploading 10-15 second snippets of their journey on Instagram and Facebook, which gradually grew into the now viral 'Window Seat Project'. The WSP has crowd-sourced photos of travellers from all over the country. Firstpost had a chat with Babar recently about his project; excerpts from the interview:
How did you come up with the idea for the project? 
I started this project as a part of my dissertation film during my Master's at the Symbiosis Institute of Communication in Pune. I came up with the idea of doing a travelogue, which explores this country through the window seat of a train. The window seat always was a very special place when I was a child... it still is in some ways. Trains unite the vastness of India in one whole thread. Four of my friends and I, we planned a trip from Pune to Kanyakumari, and from there to Dhanushkoti and back, and decided to capture the experience and interview fellow travellers, of what do they think when they look at the country through the window seat.
How do you fund your project?
We started the Window Seat Project by using our own money for the travel, food and accommodation. After that I started the Instagram page and slowly it started gaining attention and now it has more than 15,000 followers; so I'm planning to associate with brands and put together funds for WSP on a bigger scale throughout India. If luck holds, maybe even the world. As of now I'm only approaching brands and people. I haven't used any crowdfunding websites yet.
How do you crowd-source your project? 
Whomsoever wishes to be featured on the page has to use the hashtag #windowseatproject. After some time, a lot of people started using the hashtag. Every day I go through about 100 photos. I pick up the picture which I feel is the most meaningful and something that echoes the theme of our project and I give the person proper credit for using the photograph.
Can you pick three favourites out of your series?
Picture 1:
Picture 2:
Picture 3:
All photos courtesy Shanu Babar and The Window Seat Project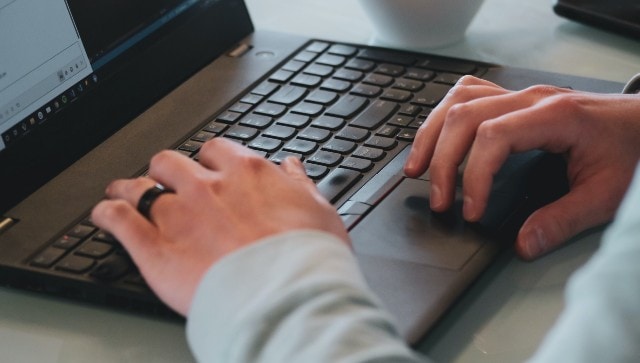 India
Currently, the application forms are available on the official website for students seeking admission. However, the deadline for submission of the application forms is 5 November
World
You will be surprised to know that this American baby's adventurous parents have taken him to 16 US states including Florida, Alaska, Kansas, Utah, Arizona, and New Mexico
India
This incident happened at the Sandhurst Road railway station in Mumbai, where the busy local trains carry lakhs of passengers daily