The 'triple package' myth: Why Amy Chua has it all wrong
What's not to like about a book that claims we desis are culturally programmed for success -- and in a way that White Americans are not. Except Amy Chua's latest book has very little basis in fact.
Tiger Mom Amy Chua's latest book, "The Triple Package: How Three Unlikely Traits Explain the Rise and Fall of Cultural Groups in America" is the new 'it' book in Indian American households these days. What's not to like about a book that claims we desis are culturally programmed for success -- and in a way that White Americans are not.
The book offers happy vindication to Indian-Am parents and their kids who slave away at spelling bee contests, derided as mousy, conformist nerds in a society that celebrates uninhibited individualism. It is all the more satisfying that Chua's now signature attacks on mainstream American culture comes at a time when the swaggering self-confidence of white America is giving way to self-flagellation in the face of the nation's economic decline. Call it the revenge of the desi nerds -- and also of the Chinese, Cuban, Mormon, Nigerian, Jewish, Iranian and Lebanese variety.
These eight groups, according to Chua and her co-author (and husband) Jeb Rubenfeld, "share three traits that, together, propel success. The first is a superiority complex — a deep-seated belief in their exceptionality. The second appears to be the opposite — insecurity, a feeling that you or what you've done is not good enough. The third is impulse control."
Needless to say, "Triple Package" has not been received favourably in the US press, but not just because it tweaks its nose at white privilege. To argue certain cultural groups are superior requires one inevitably -- despite the authors' insistence that theirs is not a race-based argument -- to establish that other groups are, by default, inferior. Worse, even assertions of "cultural superiority" entail peddling in crude stereotypes that do no service to the groups being touted as exemplars.
"She herself is an American, raised in the Midwest, but she used her heritage and all the worst stereotypes of Chinese women — cold, rigid Dragon Ladies, hostile towards their own children — to criticize the Western way of parenting, which she also said would be the downfall of America," noted New York Post's Maureen Callahan of Chua's first America-bashing bestseller, "Battle Hymn of the Tiger Mother."
The first question self-congratulating Indian Americans ought to ask themselves is whether they want to be exalted by such damning praise.
But not all Indian Americans are as enthralled by Chua & Rubenfeld's brand of cultural analysis. In a long essay published in Time magazine, Suketu Mehta offers an incisive and detailed takedown of the 'triple package' mythology of model minorities.
The groups Chua and Rubenfeld and the other new racialists typically pick out as success stories are almost without fail examples of self-selection. Forty-two percent of Indians in the U.S. ages 25 and older have a postgraduate degree. But only about 20% of those they've left behind in the motherland even graduate from high school, and 26% of the population is illiterate. It's the same with Nigerians: the ones who are here represent a vastly richer and better-educated subset of the country's population as a whole.
Further, the authors pay almost no attention to the role of networking, which accounts for so much of the success of groups like Jews, Cubans and Indians. Part of the reason so many immigrant groups thrive is that when they arrive in the U.S., they already have an uncle who runs a store and cousins who are tutors, doctors or lawyers who can help them negotiate the new country.
More importantly, Mehta points out, data does not always support the Chua stereotypes. In New York City, Chinese Americans earn less than supposedly "inferior" groups like Pakistanis or Haitians. And the group with the highest percentage of high school graduates is Ukrainians, "but rarely are we treated to encomiums about the cultural superiority of the Borscht Mom," writes Mehta.
The good news is that Chua's latest White America-baiting endeavour is unlikely to garner the success of the first Tiger Mom book.
"Parenting books tend to strike a chord in the US, since most of us wonder whether we're doing the right thing by our kids… We may not have agreed with Chua but her ideas seemed refreshingly contrarian," writes Forbes.com's Susan Adams, but "Triple Package" has not struck any such universal chord. Adams instead was put off by the fact that Chua and Rubenfeld just happen to be members of the so-called superior groups, and skeptical that the three traits of superiority, insecurity and impulse control represent a magic mantra of success.
But mostly -- much like Mehta -- she is entirely unconvinced by the casual assertion that some groups are doomed to failure: "To me it seems absurd to suggest that African-Americans are burdened, and therefore less successful, because they view themselves as inferior to other groups. Try suggesting that to Ursula Burns, Oprah Winfrey, Jay-Z, Henry Louis Gates and President Obama."
Certain cultural values undoubtedly do help -- emphasis on education, for example -- but they are not limited to any one group. As one expert tells Mehta, the most important factor predicting success is the parents' human capital: "That is: skills and education, from family to family and individual to individual."
Read Suketu Mehta's essay in its entirety here: The 'Tiger Mom' Superiority Complex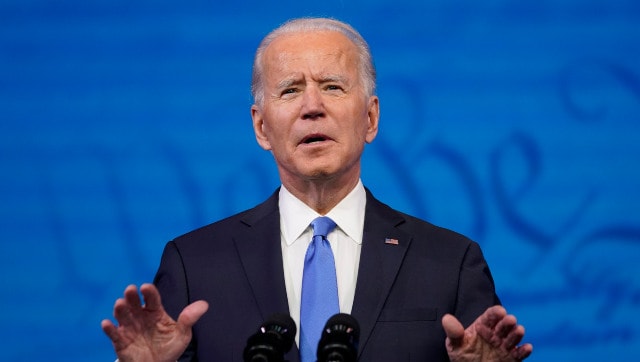 World
The US also announced sanctions on 32 individuals and entities accused of attempting to influence the 2020 presidential election by spreading disinformation
long reads
There were 2,500 to 3,000 US troops in Afghanistan when Biden took office, the smallest number since early in the war. The number peaked at 1,00,000 during President Barack Obama's first term.
World
Kinston Police chief Tim Dilday said officers were called to a business after an employee, who alleged the man had threatened her, tripped a silent alarm