The Taj Mahal by moonlight is magic; but ASI isn't encouraging you to experience it
the Archaeological Survey of India would rather have you experience the Taj Mahal along with a thousand others in dusty-hot Agra where temperatures touch 40 degrees in summer
What the Taj Mahal feels like on days that aren't Fridays: There are tourists, you can see colours and patterns and branded logos on their clothes, and watch them giggle as they climb atop benches to fit the Taj's dome within their palms; clichéd camera optics. Those who are clicking them are here to make a living, as are those who form huddles outside the Taj, a bunch of key chains trapped between their fingers. A striking reality of present-day poverty counting on heritage to wipe its woes.
You will notice camera straps and children who care more for the parks and fountains, and polythene bags stretched over shoes big and small. Amidst the immediacy of humanity's chatter and cheer, and if at all you want to, the sublimity of the Taj as it lets sunlight wash over its white marble in yellow-and-orange slants, will also be visible to you.
It's textbook knowledge that Mughal Emperor Shah Jahan commissioned the construction of the Taj in 1631. At colossal expense, the structure built in memory of the emperor's queen Mumtaz Mahal was completed in 1648. It is believed that the emperor declared a fake famine in Agra to divert the flow of grain towards a city where thousands of stone-cutters, masons, inlayers, carvers and calligraphers were at work under the charge of chief architect of the structure, Ustad-Ahmad Lahori. It is also common knowledge that Shah Jahan was ultimately held captive by his son Aurangzeb at the Agra fort. It is chronicled that from an arched wall in his room, he stared at the Taj at night. He might have seen tall shadows of the minarets against the moonlight, and a big dome glowing as if in bluish-white electroluminescence. A view of the Taj at night is far more personal. There's a dark, haunting haze around a monument that ties two graves in a love older than anybody alive, and longer than anybody will live.
However, the Archaeological Survey of India would rather have you experience the Taj along with a thousand others in dusty-hot Agra where temperatures touch 40 degrees in summer — the longest and the cruellest of the four seasons. Not many know that the Taj is open for viewing on full moon nights and the management does its bit to nearly discourage tourists from pouring in at that late hour.
First, it involves collecting tickets from the ASI's office on Agra's Mall Road a day in advance. So you have to spend at least two nights in Agra. If you're thinking you'll smoothly drive down the expressway, get to the Taj and drive back after, that's not possible. The entry is from Shilpgram at the Eastern Gate, the rest of the gates are shut but this isn't communicated to the visitor — it's not mentioned on the ticket. The distance between the gates is large and sign boards seem lost, even the locals seem unaware that the monument might be open at night.
To ensure you don't realise this fact last minute and end up tearing through Agra's traffic with possible near death experiences involving bulls or moody rickshaws, get there an hour in advance. There are two frisking points, one at Shilpgram and another after a short minibus ride closer to the Taj. From 8.30 pm to half-past midnight, only eight batches of maximum 50 people get to see the Taj in the moonlight. The viewing is from the red sandstone platform of the main gate, from whose arches tourists of both night and day catch the first glimpse of the Taj. The time duration for each batch is 30 minutes. Phones aren't allowed but handheld cameras (with and without flash) are.
As per media reports, the ASI might soon make the Taj untouchable. In the light of increasing pollution levels, there may soon be steel barricades that keep visitors a metre away from the soft white marble. By that logic, given that the nocturnal visitor takes in the Taj from a still and silent distance, why not make night viewing a more popular exercise? According to the department of tourism, the number of foreign tourists in India reached an all-time high of 1.037 million in December of 2016. But, in 2013, the 'city' of Paris, where another symbol of love and romance towers over love-drenched gardens, welcomed 15.6 million international visitors. The Eiffel Tower doesn't have a story of 'until death do us part' buried beneath it but it makes itself available for a story to develop around it, each night.
What does it feel like? The sight of the Taj Mahal at night can break your heart into pieces and then glue it back together within minutes. At first glance, it comes across as glory that will last centuries. A longer, closer look and it stands as a reminder of the inevitability of every emotion's end. And then as you leave, as an antidote to its own intensity, it reduces itself to just another chapter from history. You feel healed from a misery you recently realised. Jannat is a place in India and that must be known.
Arts & Culture
At midnight, California lifted most of is pandemic restrictions, meaning no more state rules on physical distancing or capacity limits.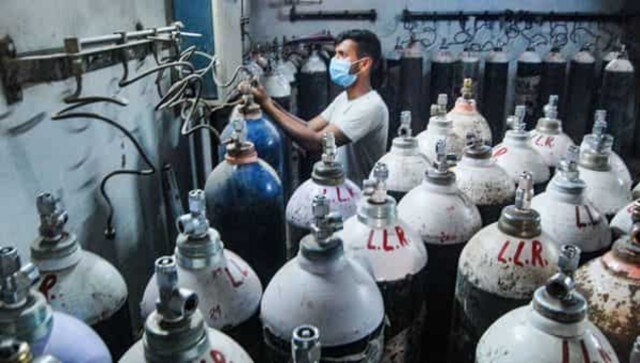 India
The UP government enquiry panel said that 16 deaths at the Agra hospital were not due to 'mock drill' over oxygen supply
World
The UN World Heritage Committee in a draft report said 'there is no possible doubt' that the network of colourful corals off Australia's northeast coast was 'facing ascertained danger'