The success story of the Indian single malt offers whisky lovers reason to cheer
'Spirited' Indians have challenged the Scots with various brands of home-grown single malts and walked away with trophies
'A single malt from India? You must be joking!' This was the general refrain a decade ago. How things have changed in the last few years! In a David-versus-Goliath-like story, Indian-made single malts have begun to de-throne the big names; forcing single malt connoisseurs to sit back, take a sip and, tip their hats in admiration.
Long ago, single malt was among the top in the list of 'truly' English things. And then came the chicken tikka masala, and Bollywood and Hindi films — which the Britons accepted, and now have adopted, too.
Even then, a single malt whisky from India was a bit too much to fathom. Not any more. The desi wave is now a tsunami, as international honours are being bestowed upon Indian-made Single Malts whiskies.
The latest being three top accolades to one Indian single malt whisky and its makers; 'spirited' Indians have challenged the Scots with home-grown single malts and walked away with trophies. The cheers that began in 2009 have not stopped — it has rather turned into a deafening applause.
It was the vision and courage of Neelkant Rao Jagdale, who led the relatively unknown Amrut Distilleries Ltd from Bengaluru and launched Amrut Single Malt in the UK. With sheer determination and five years of hard work, his Amrut Fusion Single Malt — made of 50 percent of Indian barley and 50 percent peated barley from Scotland — started making waves, winning awards and gaining recognition.
The world of whisky took serious note of Amrut when leading whisky expert Jim Murray, in his Whisky Bible of 2010, named Amrut Fusion the third best single malt whisky in the world. Murray gave Amrut Fusion 97 points, and announced it to be "one of the best malts ever made anywhere in the world."
Now, this liquid phenomenon from India cannot be wished away. After the European debut of Amrut Fusion Single Malt whisky, the Indian single malt story has only grown stronger every year. Close on the heels of Amrut, emerged two more Indian companies with their single malts — both different, coming from various regions of India. Malt fanatic and Chairman of John Distilleries Ltd (JDL), Paul P John launched his eponymous single malt in the UK, followed by Rampur Indian Single Malt by Radico Khaitan Ltd, which chose to test the US market in 2016 before launching the brand in Europe and Asia.
Whisky expert and writer Jim Murray was all gaga over Paul John whisky, giving it 96.5 rating — much higher than well-entrenched whisky brands of the likes of Laphroaig and Glenmorangie. For the maker of Paul John Single Malt, this was a huge push, catapulting the brand, within such a short span, to a "must taste" status in Europe, Asia, Australia and the United States.
Now the brand Paul John is turning out to be a champion in the global malt whisky scene. The demand for it outstrips its supply many times over — within years of its launch it has already collected several accolades, including the 2014 World Distiller of the Year, 2015 Asian Distiller of the Year and the 2015 Wizards of Whisky Gold Award.
The most recent, and by far the biggest, achievement for Paul John would be the three top honours at the 2017 Icons of Whisky India Awards: Best Master Distiller India for Michael D'Souza, The Best Indian Single Malt Whisky and World Whisky Brand Ambassador of the Year for Paul P John.
The brand whisked away the highest number of wins at the global awards ceremony, making it one of the top whisky brands to watch out for in the world. The Icons of Whisky Awards recognises the contribution of whisky brands in the industry from around the world and celebrates the winner's dedication in delivering exceptional work across categories.
For this Indian brand, winning the eminent awards from among an ensemble of some expert whisky producers and distillers from across the globe, made it a landmark victory. Though John Distillers has its main base in Bengaluru, Paul John variants are distilled and bottled in Goa. This coastal region was chosen by the makers for its tropical climate, proximity to the Arabian Sea and the quality of the water.
And any decent whisky maker will tell you this: it is not easy to make a single malt whisky in the tropical climate, as the weather such as it is in Goa and Bengaluru, can wreak havoc with the amber liquid. The hot weather makes whisky mature faster in India, than it does in Scotland or Japan.
In India, the angels' share — the fraction of liquid lost to evaporation during aging — is about 10–12 percent every year, while in Scotland it is just about 2 per cent.
According to one estimate, such heavy evaporation leaves only one-third of the matured malt in the barrels, as compared to that in Scotland. Though the evaporation makes the malt whisky expensive, it also gives maturation benefits. The malt whisky matured in a barrel under hot and humid climate in Goa or Bengaluru just for year or two may give a feel of seven- to eight-year-old whisky.
The typical Goan climate also gives a minerality to Paul John Single Malt whiskies, while American oak barrels (virgin to young bourbon), in which they mature for around four to seven years, infuse tropical fruit sweetness to the malts.
The origin story about this whisky is all about a dream coming true. The company chairman Paul P John is passionate about single malts. He wanted to create an "Indian single malt that would enthrall even the truest whisky connoisseur." Guided by his singular passion and helped by his master distiller Michael D'Souza, he set forth on a journey to convert his dream into reality: he established a set of copper pot stills (wash and spirit) at his Cuncolim-based distillery in Goa. These still pots have a capacity to produce over 3,000 litres of spirit a day. His first bottles (Paul John Single Cask) were released in 2012 in London. The rest, as they say, is history.
Paul John whisky, currently, has multiple variants — Brilliance, Edited, Bold, Classic Select Cask, Peated Select Cask, Single Cask Unpeated, Single Cask Peated and Limited Edition — Paul John Oloroso.
Paul's single malt whiskies might be flying off the shelves all around the world, but he remains grounded. Paul started young in this industry — helping his father in his alcohol-trading business and later setting up distilleries in the early 1990s. JDL, today, has a diverse portfolio, including its flagship brand Original Choice whisky, which sells over 10 million cases a year. Other brands from the alcohol company include Mônt Castlé and Roulette brandy, Black Pelican whisky, and Big Banyan, Goana's wine.
Paul John Single Malt is now available in 30 countries, and the JDL team is trying to open this delicious amber spirit in newermarkets each month. This meteoric rise of yet another Indian single malt has proved that there is still gold in the East.
Find latest and upcoming tech gadgets online on Tech2 Gadgets. Get technology news, gadgets reviews & ratings. Popular gadgets including laptop, tablet and mobile specifications, features, prices, comparison.
Lifestyle
Our weekly roundup of books that should be on your radar.
Entertainment
Despite the ongoing vilification of their industry and of a young member of their professional fraternity that went on for more than three months, none of the big stars of Bollywood found the heart to speak up.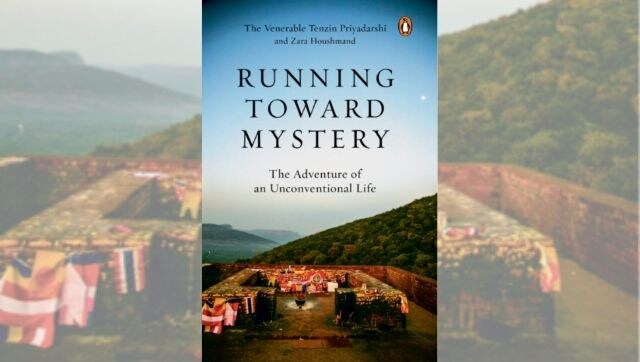 Lifestyle
In Running Toward Mystery, with Iranian-American writer Zara Houshmand, The Venerable Tenzin Priyadarshi records his lifelong journey as a seeker.