The story of how Grover Zampa Vineyards, among India's finest wine-makers, came into being
The story of how one of India's finest wine companies, the Grover Zampa Vineyards, came into being
The time was the early 1960s. Kanwal Grover was in the business of importing hi-tech equipment for India's space programme and defence production. Work required him to tour France frequently; it was on one of these visits that Grover became entranced by the process of wine-making. From these stirrings of interest, a lifetime vocation did grow: Kanwal Grover set up one of India's finest wine companies — Grovers' — which is now in its 25th year. The Grovers' winery near Bengaluru is now India's oldest functioning winery.
In the 1960s-70s, wine-making in India was unheard of. A tremendous amount of patience, hard work and conviction was needed to make Grover Vineyards a reality. During his France trips, Kanwal Grover had met experts who could help him set up his own vineyard in India. One in particular — Georges Vesselle, called the 'Pope of Wine' — was to play a very important role in bringing the Grover vineyard to life.
The story goes that Kanwal Grover was wooing French engineers who could help him make quality wines to visit Indian shores when he heard that Vesselle was to visit China. Grover decide to invite Vesselle to visit India as well. Recalling how events unfolded, Kanwal's son Kapil Grover (the current chairman of Grover Zampa Vineyards) says, "Dad felt that if George Vesselle could go to China, he would come to India too. He kept writing to George and after 30-35 letters, George finally relented and asked dad to meet him when he was in France next." Kanwal Grover promptly landed at Vesselle's door.
George Vesselle was the mayor of Bouzy and the technical director of Champagne Mumm Vineyard in France. He made his own champagnes and also the Bouzy Rogue — the only red wine made out of Champagne. It did not take long for the two wine connoisseurs to strike up a close friendship.
Says Kapil Grover, "We — mom, dad, my brother Karan and I — would often go to meet George and we were treated like royalty. At that time his (George's) English was particularly bad and every time he struggled to find an English word, he would scramble to his cellar and bring out a bottle of Champagne just to organise his thoughts!"
Though Kanwal Grover pursed Vesselle to bring him on board for a wine project in India, the latter remained largely non-committal. Then, Vesselle found out that he and Kanwal had been born just 10 days apart in 1925. "As soon as George realised the proximity of their birth dates, he disappeared into his cellar and brought the rare Bouzy Rogue 1925 from his private collection!" Kapil recalls. The whole day was spent drinking wines, it was time for the Grovers to leave, and yet Vesselle hadn't discussed Kanwal's project. "Finally, George said, 'In your father, I see a passion for wines. I am going to Thailand in October-November (this was in 1982). I'll stop in India for two days and see what can be done," says Kapil. And so it was that Vesselle came on board.
Over a series of dramatic — and in retrospect, funny — incidents, the stage was set for the first big steps. Says Kapil, looking back and laughing at what now seems like naïve passion, "So we had George Vesselle coming over and here we were — Grover Senior and Grover Junior — not even knowing what a grape plant looked like!" He adds, "We were headquartered in Mumbai and we had to hunt for information on grapes and vineyards. Fortunately we read about Dr Bhujbal, a famous researcher in grape growing and we reached out to him. Not getting any response to my telegrams (there were no cellphones then) I decided to meet him anyway, along with George." Even as Vesselle and Kapil Grover were going around Pune, hoping to meet with Dr Bhujbal, the expert was in (then) Bombay, meeting with Kanwal Grover!
Once the comedy of errors had been recitified, the Grovers and Vesselle next made their way to the office of the Maharashtra State Grape Growers Association. There they met its president — Appasaheb Bankar, a legendary figure who later became the director of vineyards for Chateau Indage. "It was an interesting meeting — with one person speaking in Marathi and a little English, and the other, French and little English!" says Kapil. "But in those few hours spent with Appasaheb and visiting vineyards, we got to know everything about grape-growing in India."
Through these experiences, George Vesselle was convinced that it was indeed possible for some wine grape varietals to grow in India and assured the Grovers as much, albeit with a clear disclaimer that it would take at least six to seven years for the enterprise to bear fruit. They then travelled across India, looking for land to grow grapes — from Karnataka and Andhra in the South through Maharashtra and right up to Gulmarg in Kashmir. They finally zeroed in on Maharashtra and Karnataka.
The going was not easy of course. "We could not buy land in (then) Bangalore in those years as nobody was ready to come forward and sell it to us. We had to get into a lease agreement. I used to spend three-four months at the Windsor Hotel, meeting farmers every morning and scientists from ISRO in the afternoons… Those were long days. Then in the evenings I would phone dad, telling him that there was no progress, and that I didn't know what to do!" Kapil says.
The Grovers finally acquired land, and in 1992, the first 5,000 bottles came out of the winery in Bengaluru. They planted eight grape varietals, including Cabernet, Shiraz, Grenache and the lesser known Clariette. Meanwhile, there were other challenges to grapple with too, such as getting approval from the Centre for foreign investment in the wine project.
From 1976 onwards, the Centre had stopped issuing licences for wine-making and there wasn't much clarity over the issue. It was only in 1989 that the Grovers finally got their licence.
By then, George Vesselle had retired and Kanwal Grover began to look for a new expert. Interestingly, it was again in France, while travelling through Bordeaux in 1994, that he met Michel Rolland — the world's most influential enologist. It was not an easy task convincing Michel Rolland to come on board. Says Kapil, "Michel thought that dad, at the age of 60, was crazy to take on the challenge of making wines in India." But Kanwal Grover's passion struck a chord with Rolland, who agreed to come to India and visit the vineyard.
Since 1995, Michel Rolland has been advising Grover Vineyards in grape-growing, harvesting and wine-making techniques, bringing with him the best French traditions to produce soft, rich, opulent and distinctive wines. It is also to Rolland's credit that the Grovers were able to introduce the Cordon system of vine training in India, which has proved to be very successful.
As for the Grovers, they're looking forward to the next 25 years in the wine making!
Lifestyle
When Heston Blumenthal talks about food and flavours, his words are evocative enough to make you feel as though you're experiencing everything he's describing.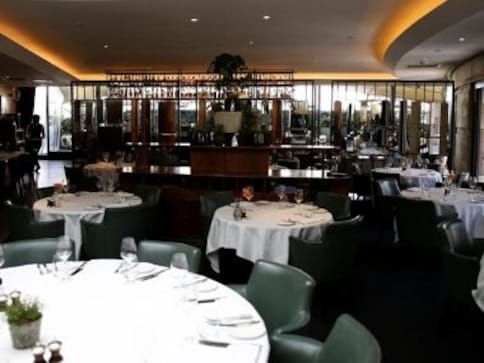 Lifestyle
As the country begins to open up in a staggered manner post-lockdown, the focus for the restaurant business will be on which direction to take in order to survive what is a seismic change to the ecosystem.
Life
Mead is one of the earliest fermented drinks humans consumed