The Sound of Music director Advait Hazarat on why the musical remains popular even today
ACE Productions' 'The Sound of Music' director Advait Hazarat talks about how the singing is the most important aspect of the musical, and the challenges of staging it | #FirstCulture
There is perhaps no musical as popular and well-known as The Sound of Music. This final collaboration between Rodgers and Hammerstein (revered as gods in the musical theatre universe who delivered Oklahoma!, Carousel, South Pacific and The King and I) is a book musical by Howard Lindsay and Russell Crouse. Rodgers composed the music, while Hammerstein wrote the lyrics. The story is based on Maria Von Trapp's memoir The Story of the Trapp Family Singers. It debuted on Broadway in 1959, won five Tony Awards and was later adapted into the film directed by Robert Wise which starred Julie Andrews and Christopher Plummer.
This time, The Sound of Music has returned to Mumbai at the NCPA after eight years. Produced by Raëll Padamsee's ACE Productions, it boasts an entirely new cast of over 200 children and adults with Arunoday Singh (Macheath in The Threepenny Opera) and Meher Mistry (of Beauty and the Beast fame, Celia Peachum in The Threepenny Opera) in the lead roles. This is the second time ACE Productions is putting up a musical since 2010.
Speaking to Firstpost, director Advait Hazarat recalls the first time it was staged in Mumbai. "The first time Maria sang 'Raindrops on Roses', there was pin-drop silence. She broke into the song when it wasn't expected to be sung. She sang just two lines, and the entire audience—1,000 people—joined in and began singing.
A self-confessed musical theatre nerd, Hazarat agrees there is no musical as universal as The Sound of Music. "Very few children don't know 'Do-Re-Mi'. Very few adults don't know 'Edelweiss'. Few people don't know 'So Long, Farewell'. It is extremely well known by everyone," he says.
Set in Austria in 1938, in the backdrop of the Nazi occupation across Europe, it is about a young postulant, Maria, who takes up a job as the governess of the widowed Captain Von Trapp's seven children. The musical chronicles her journey with the children and Von Trapp.
Over the years, ACE Productions has staged acclaimed performances such as Grease, Jesus Christ Superstar, Noises Off, Godspell to name a few. But it's The Sound of Music they chose to reinvent. "It was one of the easiest decisions to make. Since 2010, when it was first put up, we've all grown up. We've realised so many more things that could have been done with the show — technologically, vocally and textually. More than anything, it's got children. It's not easy to find a musical with children in it," says Hazarat, who loves working with children. "It is always more rewarding and satisfying working with children. For the longest time, I've always felt that children's imagination is quite intact, unlike an adult," he says. To explain this, he gives the example of how children and adults perceive things differently. "If you give a child a stick and tell him to use it as a Mercedes Benz or Maruti Suzuki, they'll use it as a car and spin an entire play out of it. But if the same is given to an adult, they'll use it only as a stick. They won't let their imagination run wild," he explains.
Speaking about if it is easier or tougher to direct children, Hazarat feels they are more mature today. "They come up with ideas on their own and constantly ask me, 'Why don't we try this?' 'Won't this be better?' Then you realise your children are really understanding the play and its subject and context."
"I've always worked with children. The Sound of Music is a very dark musical at the end of the day. It's set against the backdrop of the Holocaust, one of the biggest crimes committed against humans, by humans. The children [in the cast] understand what's happening in the background. It's just a joy to work with them," says Hazarat. After knowing this, it isn't surprising to learn that Annie (which has a lot of children in its cast) features on top of his list of 150 musicals he wants to direct and create.
"I started watching The Sound of Music when I was four years old. Watching it while eating dinner became a daily ritual," he reminisces.
Hazarat's foray into theatre began in 1991 when he joined Raëll Padamsee's Little Actors Club at the age of 10. By 1992, he started teaching in classes and made his professional debut in Aladdin Extravaganza. He has been associated with ACE Productions since then. He was just 17 years old when he directed his first musical for ACE Productions, Godspell. "It wasn't amazing as much as a revelation for me. I decided at that point that I didn't want to act; I wanted to tell people what to do, not have people tell me what to do," he laughs.
Re-imagining a play or musical that one has done in the past and reinventing it is not a picnic in the park. This time, the entire team delved into the musical and found ways in which the text could be explored differently. "It was a bit of a task, because according to me, this one of the perfect musicals that we had staged – beautiful sets, acting and even more beautiful singing. So, to strip everything back to the start was a little difficult," Hazarat explains.
"But that is the ultimate reward as we delve deeper into the meaning, see how scenes are going to work out, work with different sets – everything. The mien was completely different this time," he shares. The team seeks to juxtapose the darkness of the musical with the light, uplifting songs.
"In the film, very rarely do you see the Holocaust aspect," he says, while explaining that they've added videos, and acted out some of those moments to reflect it. "You have these seven children leading an idyllic life in Austria but at the same time, there were Jewish children who were being killed and murdered because of their race. So, the musical really evolved to something very serious, to a certain extent."
When asked about the challenges of putting up the production, Hazarat said it was "challenge-less". "Mainly, because all of us love putting our best foot forward. And we love working on it (musical). We love rehearsals and we have so much fun," he says. Rehearsals were held at a local school in Mumbai. Vocal training would go on in six classes while separate, huge halls were used for choreography and acting.
Singing is an integral part of the process as the entire musical hinges on it. "It's the most difficult part. You can't teach someone how to sing beautifully; they have to naturally sing beautifully. Moreover, to get a specific performance out is not easy. Neither with adults, nor children," he expresses.
A lot of hard work, dedication and discipline goes into putting up a production. Technical runs and dress rehearsals can last up to 14 hours or more sometimes. All of this is evident in Hazarat's voice. He even teared up at one point while talking about the musical. At the end of the shows, it is a sad moment when one realises that the production is over. "You feel terrible because the show is over, but you want the audience to go back happy. People are humming the songs they've heard during the show, sometimes loudly. That's great to see," he says.
In all this, what sets The Sound of Music apart from other musicals? Hazarat feels it's a movie people have grown up with and love. "You have families coming to the theatre, individuals, and they all want to talk about the movie and their experiences – how old they were when they watched it. A lot of them saw it on Broadway, West End, and it's great for them to come up to you and say, 'Thank you, I really loved this part of the show'," he shares.
For a theatre artist, there is no greater joy than when an audience member seeks them out to tell them they loved the performance. All the hard work and sleepless nights seem to pay off at that moment. Hazarat recalls the first Sound of Music show in 2010 when a six feet four tall, well-built man who said, "I wanted to twirl like Maria when your opening chords started. I just wanted to get up on stage and dance. That's what I felt like doing when I heard the music."
"He must have been 60 years old. Most adults tell us we really took them back to their childhood. And that's really the kind of audience feedback we really hope to achieve," says Hazarat.
ACE Productions' The Sound of Music will be performed over 24 and 25 February, 2018 at Tata Theatre, NCPA in Mumbai.
World
President Ebrahim Raisi was scheduled to speak to CNN's Christiane Amanpour on the sideline of UN General Assembly. Forty minutes into the meeting, she 'walked away' after an aide asked her to wear a headscarf, as Iran continues to see angry protests over the death of 22-year-old Mahsa Amini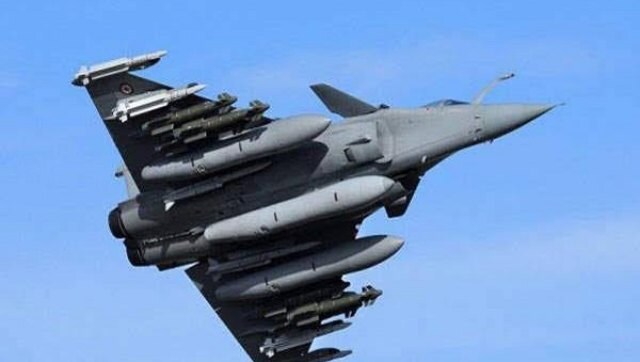 India
Let us choose the harder right than the easier wrong as the adverse consequences will be detrimental to the integrity of the nation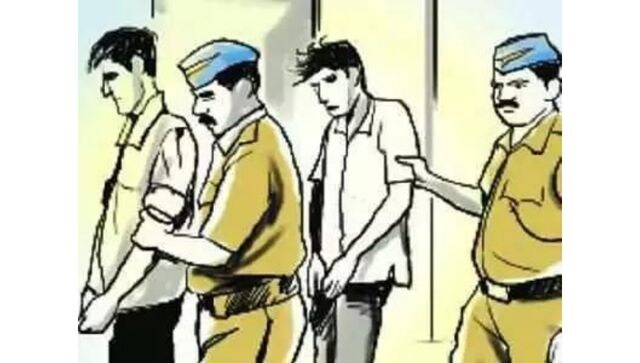 India
Four dacoits who looted goods worth Rs 17.2 lakh in Maharashtra's Palghar have now been arrested. Read more.