The reDiscovery Project: Trekking to Tungnath and Deoria Lake, far from the madding crowd in Uttarakhand
Ambika Vishwanath and Hoshner Reporter of The reDiscovery Project write about trekking up to two beautiful locations in Uttarakhand
Editor's note: You may have heard the saying 'the journey is the destination', but some travellers actually put that philosophy into practice. Presenting, #FTravellers — on-the-road (or air/sea) dispatches from travel enthusiasts on long journeys.
The travellers we're now featuring are Ambika Vishwanath and Hoshner Reporter of The reDiscovery Project. Ambika and Hoshner are doing an in-depth journey through Uttarakhand, and will be sharing their travel journals on Firstpost.
***
Dispatch 6
Text by Ambika Vishwanath | Photos by Hoshner Reporter
After the disappointment that was Kausani, we were eager to move on and couple of days later ended up in a village outside Gopeshwar. The village was nice, and we had an interesting experience chatting with villagers, who had seen few tourists, and exploring old homes with broad, carved wooden columns and delicate balconies. They were somewhat similar to the ones we'd seen in Almora and interestingly reminiscent of similar jarokha windows, archways and columns in faraway Rajasthan. Gopeshwar, like many of the large towns anywhere in India, was largely forgettable and turned out to be an errand day as we went to the ATM, found maps and other information about the Garhwal from the GMVN, and stocked up on essentials.
The air was warm and thick, the haze from the mid-summer forest fires getting worse as we moved further west. Hoshner's birthday was coming up and I was keen on finding a nice, cool place to spend time at. Earlier, we had planned to head further north to Badrinath. Given that we were in the 'abode of the gods' it seemed only right that we at least visit one of the 4 dhams, and the Badrinath temple seemed pretty cool. But after seeing the scores of cars, taxis, buses and large volumes of pilgrims heading up in that direction, we decided to head far from the madding crowd.
After much searching and deliberation, we chanced upon funky looking wooden 'snowpods' in Chopta, the base for the trek up to Tungnath and Chandrashila. While Chopta is full of camps and the typical Swiss tents, the Snowpod Resort looked rather different, set in a wide green meadow or bugyal, and seemed to be a good spot for a birthday. Happy to head out of Gopeshwar to cooler climes, we reached Chopta and our Japanese-style tea house, possibly one of the cutest places we'd ever stayed in. One side of the tiny hut opened up completely, giving one a larger sense of space, and the little porch looking over the mountains was the perfect spot for a birthday rum-and-coke. That evening it rained, the mercury plunged, and we very happily huddled around the camp bonfire sharing drinks with a few guests and relishing the cold night air.
The next morning, sneakered and jacketed, we embarked on our first real trek (for us at least!) in the mountains — the 3.5 kilometre climb to Tungnath, 3600 metres above ground. For some context, that's higher than Leh! The air was clearer after the night showers; while the sun was strong, the air was chilly as we climbed higher. The first kilometre was easy and we felt rather pleased that we'd done that in 40 minutes, only to turn a bend and realise that the rest was far steeper and well beyond the tree line which we soon emerged from. Very annoying when that happens and every bend that falsely seems like the end stretches on endlessly. We laboured, employing the slow, steady pace of the mountain folk, alternately marvelling at the beauty of nature around us and the gumption of people who were in heels or similar footwear. Part of the temple circuit, Tungnath, incidentally the highest Shiva temple in the world, features on the pilgrim route because it's easier than walking to some of the others. The path was well-trodden with a mixed bag of trekkers, pilgrims, locals, horses and the curious.
Three hours, four pit stops and countless photographs later we made it to the top, patting ourselves on the back for successfully completing our first real trek together, not counting the few hikes we had done up forts in Maharashtra. As Hoshner wryly put it once we had gathered ourselves and sat down with hot tea and Maggi to take in the vast expanse of the endless Himalayas around us, "I suppose 36 is a good enough time to start."
Our little wooden hut, the trek and cold weather was just the refresher we needed after a few difficult days and hot, dusty and cramped Sumo rides through carbon-copy towns in lower altitudes. We drew up a loose plan for the next few weeks. Two days later, we reached Sari village, all geared up for another trek, this time up to Deoria Tal. At 2.5 kilometres, this one was shorter and easier, with only a few tourists and some campers, but an incredibly high effort-to-reward ratio!
A short distance from Chopta, Sari is the base village for the Deoria Tal trek from where one can also trek to Tungnath and further up to the Chandrashila peak over two days. We decided to settle in Sari, at the charming wood and stone Café Buransh, an ideal place to stay if you are thinking of visiting Deoria Tal and would also like to explore Sari village and around.
At an altitude of a little over 2000 metres, the walk is easy enough, though not as beautiful as the one up to Tungnath, because you're walking largely through thick shrubs. But as we've increasingly found in the mountains, everything can change in a few feet or a few minutes.
As we reached the top, the path twisted and turned sloping downwards, and as we emerged from the forest there before us was our first view of the crystal blue Deoria lake, ringed with trees and blue skies above. There were green meadows all around and the scene was picture-perfect. But as I turned at the corner and stepped into the meadows, I suddenly stopped short at the most unexpected sight of a wide expanse of pearly-white jagged peaks right in front, so close that I felt we could walk to them! At 11 am with that bright noon sunshine, it was quite a shock to see the Chaukhamba range so clearly.
As Hoshner reached for his camera I shouted at him to move faster, lest the ever ready clouds pounced on the peaks and shrouded them. But I didn't have to fear, we had a glorious couple of hours up there with the pristine blue-green lake, forests and cool breeze, and brilliant white peaks for all the pictures we wanted, goofy and perfect.
Stay tuned for our last dispatch from Uttarakhand where we spend four days without electricity in a village in the Garhwal and end our adventures gorging on the best deserts in Landour and discovering the 'Raja of Harsil'.
Read more from this series here.
Writer Ambika Vishwanath and photographer Hoshner Reporter are the team behind The reDiscovery Project. Follow their journey here.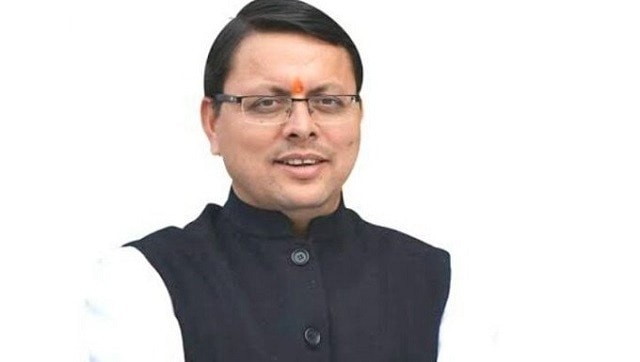 India
The Uttarakhand state legislative Assembly election is scheduled to be held on 14 February, while the counting of the votes will take place on 10 March
Politics
It is not unlikely that a few more Congress defectors find place in the party's second list of 11 candidates, to be announced soon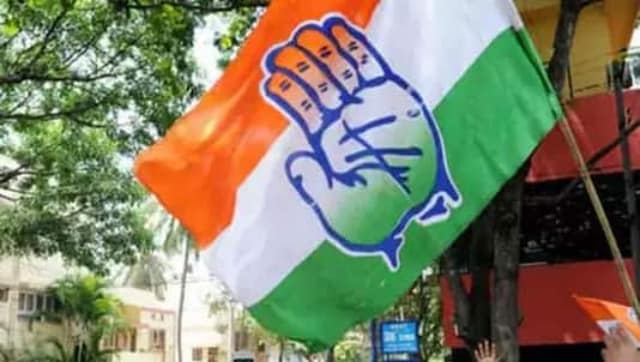 Politics
The polling for Uttarakhand Assembly Election will take place in a single phase on 14 February, 2022 and the counting of votes will take place on 10 March, 2022