The Penguin precedent: Has Aleph pulled another Doniger book?
Another Doniger book has been recalled by published Aleph book company, reports the Times of India.
Update: Aleph has put out a statement on the Times of India reporting stating that it is not aware of any such matter. The statement released on Facebook reads, "This refers to the report by Rajiv Kalkod ("Another Doniger book pulled out") published in your newspaper today. We are not aware of any such thing except that we are looking forward to the right resolution of the situation.'-Authorised statement of R T Das, Rupa Publications, Regional Manager, South India."
The statement adds that Aleph and Rupa will not comment further on the issue. The statement however doesn't shed light on the fact if the book has actually been withdrawn or not.
Another Doniger book has been recalled by published Aleph book company, reports the Times of India.
The report says that publisher, "Aleph, pulled out the American author's previous work, 'On Hinduism', on Tuesday and that bookshops across Bangalore received calls from representatives of Aleph Book Company, promoted by Rupa Publications, seeking return of all copies." 
Advocate Lawrence Liang of the Bangalore-based Alternative Law Forum told TOI that the decision is "absolutely shameful and ridiculous. If you want a publisher to withdraw a book, all you have to do is file a police complaint. Reading has no future in this country." The move to recall was confirmed by a company spokesperson to TOI who said that Aleph doesn't want to get involved in any controversy.
It's unclear whether bookstores across India will be pulling the book. In fact after the recall of Doniger's The Hindus: An Alternative History, the book by Aleph On Hinduism was quite prominently displayed in some bookstores in Delhi. The book was published in 2013.
The Hindus had been withdrawn after a little known group called Shiksha Bachao Andolan led by 84-year-old Dinanath Batra had filed a police complaint against the book citing that it was derogatory to the Hindu religion.  The decision by Penguin had been met with dismay by authors and academics alike.
"These kinds of decisions could make some academics wary of venturing into 'controversial' or 'problematic' grounds, especially those dealing with religion. This is a pity because we need so much more good work on the history of religion," well-known historian and professor at Delhi University, Dr Upinder Singh had told Firstpost at the time.
The latest move which comes without the filing of a police complaint is a reminder of how publishers have once again failed the author.
As Jyotirmaya Sharma and Siddharth Varadarajan write in an op-ed in theHindustan Times,"Penguin's cowardice in the face of the demands of self-righteous lobbies will only encourage further demands for book bans and directly undermine the commercial foundations of the publishing industry as a whole." That fate seems to have come true with Aleph withdrawing the book without even facing a court case or a legal complaint.
Penguin in its defense statement had blamed Section 295A of the IPC and said that, "We believe, however, that the Indian Penal Code, and in particular section 295A of that code, will make it increasingly difficult for any Indian publisher to uphold international standards of free expression without deliberately placing itself outside the law. This is, we believe, an issue of great significance not just for the protection of creative freedoms in India but also for the defence of fundamental human rights."
While the law is certainly a tough one to fight, as Sharma and Vardarjan argue, it isn't just fringe rightwing groups that call for bans. Books are often pulled due to political pressure in India, they argue giving the example of Jitendra Bhargava's The Descent of Air India which was withdrawn by Bloomsbury India after Praful Patel, the civil aviation minister, found fault with how the book portrayed him.
Another example they give is how The Red Sari by Javier Moro, which was "a fictionalised biography of Congress president Sonia Gandhi" where "political and diplomatic strings were pulled to get its original publisher in Spain to withdraw the India rights, thus killing the English translation of the book before it could even go to press."
According to Vardarajan and Sharma, "Had Penguin fought the hypersensitive man who wanted Doniger's book banned, there is every reason to assume the Supreme Court would have backed it," given that the SC has upheld freedom of speech in the past.
After Penguin's withdrawal, Aleph has quickly followed suit. One wonders, which books will be next on the line.
Find latest and upcoming tech gadgets online on Tech2 Gadgets. Get technology news, gadgets reviews & ratings. Popular gadgets including laptop, tablet and mobile specifications, features, prices, comparison.
Arts & Culture
The 768-page book is the most anticipated presidential memoir in memory, as much or more because of the quality of the writing than for any possible revelations.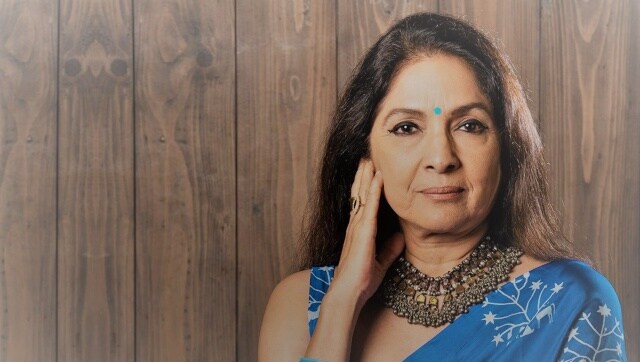 Entertainment
Sach Kahun Toh, will chronicle Neena Gupta's life — from her childhood in Delhi's Karol Bagh, and her time at the National School of Drama, to her move to Bombay in the 1980s, as well as her struggles to find work
Entertainment
Gauri Khan said the book would be "visually appealing", and guide both "aspiring designers" and people who want to learn about design in general