The other side of the 'naked fakir': Remembering Gandhiji's grand-niece
I cannot but help admire Mahatma Gandhi. But hereon out, each time I see that iconic photo of the great man leaning on Manuben's arm, a small part of me will cringe in shame.
Yesterday was yet another Gandhi Jayanti day. As it does each year, the occasion was marked by high praise and sentimental gestures. We heard the great man's favorite bhajans, read excerpts from his various biographies, and recalled his greatest quotes. And yet, lurking at the back of my mind, casting a long shadow on this moment of remembrance were the words of young Mridula Gandhi.
"Bapu is a mother to me. He is initiating me to a higher human plane through the Brahmacharya experiments, part of his Mahayagna of character-building. Any loose talk about the experiment is most condemnable," writes a 17-year old Manuben in an entry dated December 28, 1946, in her personal diary. The young grand-niece of was caught in the midst of an ugly controversy in then 77-year old Gandhi's innermost circle which was in uproar over his experiments in celibacy, notably the ritual of sleeping in the nude with his young female companions who also massaged and bathed him.
When India Today published translated excerpts of Manuben's diaries earlier this year, I was caught by a sense of unexpected revulsion. As many other Indians, I had long known of Gandhiji's disconcerting personal practices. And as many other Indians, I had long shrugged them off as the kookier side of our beloved Bapuji. Jospeh Lelyveld's biography was banned in India, but for political reasons -- not because the aam aadmi was likely to be outraged at the insinuation of a homo-erotic relationship with a German-Jewish bodybuilder.
As my Firstpost colleague Sandip Roy wrote at the time, "So does it matter? The seditious half-naked fakir crushed the British Empire. Maybe the Great Soul wanted big muscles like those old Charles Atlas skinny-boy-on-the-beach ads? But is the Dandi March any less historic because he might have had a crush on a German-Jewish body builder?"
Nope. Besides, when it comes to the sex lives of our leader -- whether they involve a Edwina Mountbatten or Dhirendra Brahmachari -- we have a 'don't flaunt' policy. If you don't make it an issue, neither will we.
My complacent liberalism, however, was rudely shattered on that day when I picked up the issue of India Today, by the voice of an innocent young girl reaching out across the great span of modern Indian history. She writes in one entry:
Tonight, when Bapu, Sushilaben and I were sleeping on the same cot, he embraced me and patted me. He put me to sleep with great love. He embraced me after a very long time. Then Bapu praised me for remaining innocent (of sexual urges) despite sleeping with him. But this isn't the case with the other girls. Veena, Kanchan and Lilavati (other associates of Gandhi) told me that they won't be able to sleep with him.
The worldview of a young girl, who entered the Gandhi household at the tender age of 12 as a caretaker for an ailing Kasturba, was shaped singularly by one man. But the modern outsider, reading the same words, cannot help but cringe at the ways in which Gandhi carelessly wielded his power over her -- with little concern for her emotional well-being. Over and again, we witness him playing one woman against the other, playing favorites, even emotionally blackmailing them into acquiescence. [You can read the various excerpts here.]
In his analysis of the diaries, Sudhir Kakar writes:
So focused was the Mahatma on his own feelings during these experiments that I believe he may have 'chosen' to overlook their consequences for the women involved. Except for the flaring up of violent jealousy between the various women, we do not know the psychological effects, if any, that these experiments left on each of the women.
What we do know is that Manuben died at the age of 40 as a lonely and reclusive spinster. After visiting her in hospital, Morarji Desai wrote, "Manu's problem is more psychological than physiological. She appears to have despaired for life and developed allergy to all kinds of medicines."
There may be no hard evidence of damage, but it doesn't require a leap of imagination for the modern reader to conclude that such 'experiments' were deeply unhealthy for a young girl in the most vulnerable years of her sexual development. And irrespective of the long-term effects, what is irrefutable is that Gandhi was egregiously selfish and morally wrong to involve a motherless teenager -- who adored him unquestioningly -- in his 'experiments'.
Many will claim it is unseemly and disrespectful to draw attention to the unattractive side of the 'naked fakir.' But Gandhi's greatest quality was his willingness to fully bare himself to public scrutiny. The good, bad and ugly, he hung it out there for all to see.  It is we who have chosen to air-brush him into grandfatherly benignity. I would like to think he would want all of us to see him as he was, and judge him according to our own conscience.
In my judgement, Bapuji remains a great man, perhaps the greatest our nation has ever produced. I see his greatest errors -- Manuben surely constitutes one of them -- as the darker side of his ideological puritanism. Where a single-minded adherence to non-violence helped free an entire nation from colonialism, a blinkered obsession with brahmacharya wreaked havoc elsewhere -- on the women closest to him. He is not the first great man with a deeply flawed personal life, neither will he be the last.
I cannot but help admire Mahatma Gandhi. But hereon out, each time I see that iconic photo of the great man leaning on Manuben's arm, a small part of me will cringe in shame.
Find latest and upcoming tech gadgets online on Tech2 Gadgets. Get technology news, gadgets reviews & ratings. Popular gadgets including laptop, tablet and mobile specifications, features, prices, comparison.
Tech
In its attempt to extract the maximum value from the data economy, the government must resist the temptation to be overzealous in regulation.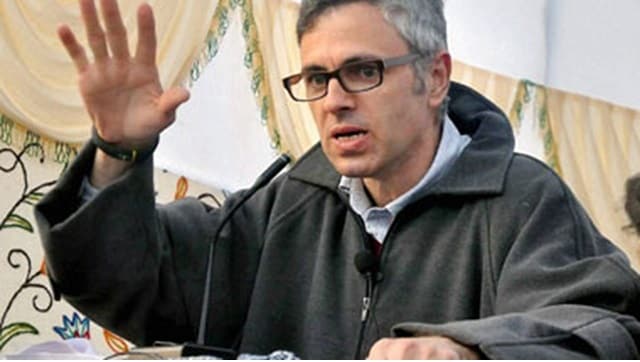 Politics
Of the recently released mainstream Jammu and Kashmir leaders, none has publicly called for restoring Article 370. Their silence has not gone unnoticed.
India
When it is recognised that the breaking of the mosque in Ayodhya was wrong, just restoration as ordered must be made before a temple may be built there; meaning that at the hour of inauguration, the only god there will be the one projecting himself as one