The onion and India: A many layered relationship
With elections around the corner could the aam aadmi be replaced by the 'onion person'? But what does the onion have, that say a potato does not, to make it so important?
Why not the potato?
A shortage of that tuber caused a devastating famine in Ireland. So it's not a vegetable devoid of political symbolism. When the French opposed the US-led invasion of Iraq, an irate US Congressman wanted America's beloved French fries to be renamed Freedom fries.
But in India, it's onions that have emerged as the political bellwether. It's onions that traders hoard. Instead of tea leaves our pundits are reading onion skins as a bunch of states go to the polls next month. The mango person might soon be replaced by the onion person in political commentary.
Perhaps the onion's association with tears provides headline writers with a lot of grist for their mill.
Whatever the reason, there's something about onions.
What makes it odder is the fact that onions are rarely the star performer in our dishes. Unlike the French we don't have an iconic onion soup. We do have the batter-fried pyaaji but then you can batter-fry just about anything and people would devour them. "Onions are the food equivalent of a feisty, over-the-top Amjad Khan in 'Sholay' – essential to the action – but certainly no hero like Amitabh Bachchan or Dharmendra!" writes Lavina Melwani.
Yeh pyaaz mujhe de de thakur.
Sometimes it's not even as showy as Gabbar Singh. The pyaaz can, in a tomato-onion gravy base kind of way, be a solid omnipresent AK Hangal-type character artiste.
If our ongoing and recurring onion crisis has any lessons beyond predicting elections it's to remind us to cherish the character artiste, the one taken for granted. If you took the Hangals and Iftekhars and Asranis out of our films, Bollywood would implode.
Likewise with the onion. "It's hard to imagine civilization without onions," said the famous chef Julia Child. Civilization is different from life. It is difficult to conceive of life without the aloo. It's easier to live without onions. Many Indians have done so for centuries for a variety of religious reasons but for the rest of us, it would mean a far less flavourful life.
At the railway station not far from my house, the roadside chow seller likes to chop onions with theatrical flourish. Lately he's been making do with shredding papaya. It's not quite the same. At the Prema Vilas restaurant, I order a tomato-onion-cheese uttapam without thinking. The waiter comes back to say sheepishly that will be an extra eight rupees. These days my mother announces with great fanfare whenever the dinner entree has been cooked without onions. Firstpost columnist Rajyasree Sen devoted an entire blog on India Real Time to "a three-dish menu to suit these expensive onion times". The daily cooking shows on television have theme weeks – desserts one week, hilsa recipes another week. As onion prices hit Rs 100 a kilo a week-without-onions theme must be in the offing.
Our onion-crisis is forcing us to understand something that lies at the root of the word itself. As Josh Spiro points out in The Wilder Voice , "(t)he word 'onion' comes from the Latin uniothat, meaning oneness or unity, because an onion, like a union, is destroyed as it is gradually taken apart." More than its tears, it's its layers that give the onion its symbolic value and affects us on so many levels. As it becomes a luxury item, it threatens our national unity as traders in Bengal blame suppliers in Karnataka while Bhopal at Rs 100 a kg looks suspiciously at Chandigarh at Rs 50. Now there is even talk of importing onions. The horror of it! We might have to risk sweet Vidalia onions in our dal!
Writers have actually cottoned on to the symbolism of onions for a long time. University of California Berkeley linguistics professor Thera Marie Crane has carefully put together a compendium of onions in literature. The most famous perhaps is The Brothers Karamazov by Fyodor Dostoevsky.
In it Grushenka tells Alyosha a story she had learned from her cook about a very wicked woman who had not a single good deed to her name. As she was plunged into a lake of fire her guardian angel remembered one. She had once pulled up an onion in her garden and given it to a beggar woman. God said, "You take that onion then, hold it out to her in the lake, and let her take hold and be pulled out. And if you can pull her out of the lake, let her come to Paradise, but if the onion breaks, then the woman must stay where she is." As the guardian angel pulled her up gingerly, other sinners caught hold of her and tried to climb out of the lake with her. The woman kicked them off saying "It's my onion, not yours." As soon as she said that the onion broke and she plummeted into the lake of fire.
That's a story politicians would do well to remember come electoral season. Sheila Dikshit is worried about onions hitting a century as she gears up for the polls. She should be more worried whether in the final reckoning, she can go to the electorate with more good deeds in her kitty than giving away onions at a discount.
But for us ordinary people, the small 'A' aam aadmi, the onion is teaching us to count and relish the small luxuries. On my birthday this year, friends and relatives asked what specialties were being cooked at home. The stars were not the usual ones – biryanis, fish fries, kheer. "We are having dishes with onions," I replied. "Like a do-piaza? wondered a friend.
"No, no," I said hastily. "Nothing that extravagant." I mean it's just a birthday. We don't have to go completely overboard.
Find latest and upcoming tech gadgets online on Tech2 Gadgets. Get technology news, gadgets reviews & ratings. Popular gadgets including laptop, tablet and mobile specifications, features, prices, comparison.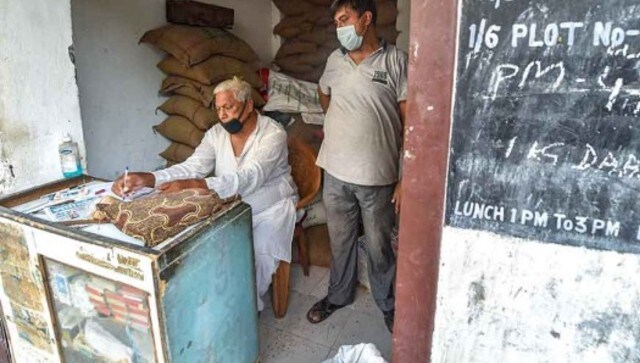 India
The large backlog of pending ration card applications and the return of more than 30 lakh migrant workers to Uttar Pradesh during the COVID-19-induced lockdown is a worrying combination, especially when many have lost their means of livelihood
Arts & Culture
Every Friday, we'll bring you a curated list of online experiences — performances, talks, tours, screenings — to mark on your weekly calendar.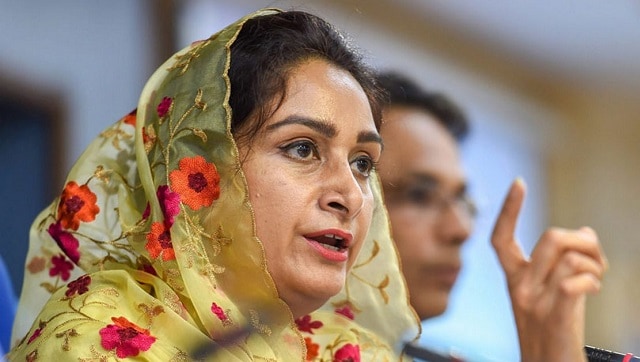 India
Ram Nath Kovind directed that Narendra Singh Tomar be assigned the charge of the Ministry of Food Processing Industries, in addition to his existing portfolios