The Night Shift: A new podcast by The Swaddle explores feminism as it exists in the everyday, away from the jargon and hashtags
Kunal Purohit's new podcast The Night Shift, in collaboration with The Swaddle, chronicles this very foolhardiness with the stories of four women — taxi driver Nisha, bar dancer Rozy, club bouncer Ranjana and home guard constable Suvarna.
For women in India, the night draws like a curtain, separating the 'threat' of outside world from the purported safety of the world inside our homes. Whether it is family members forbidding us from stepping out to the shops in the evening, or politicians victim-blaming women who go out at night, the freedom to wander and discover a city once dusk approaches is not one we are afforded. Those of us who do venture out are considered foolhardy, 'asking' for the indecency and danger that lurks in the night's shadows. The Swaddle's new podcast The Night Shift, with Kunal Purohit, chronicles this very foolhardiness with the stories of four women — taxi driver Nisha, bar dancer Rozy, club bouncer Ranjana and home guard constable Suvarna.
The idea for the podcast came to Purohit from a need to explore feminist living for those who are often overlooked because of the classist, woefully non-intersectional tone of mainstream Indian feminism. "We were very clear about wanting to interview women from the informal sector. We wanted to understand how these women interacted with public spaces, and in some senses were pioneers in these spaces," says Purohit. Indeed, there are a lot of firsts in the four women's lives after working the night shift. Nisha is the first woman, and the only woman in her family to drive. Ranjana is the only female bouncer at her club, and Suvarna has changed her husband's outlook towards women's role in society through her work.
Purohit was initially hesitant about navigating his position as a man presenting the stories of these women. He realised that he had to be completely honest with them, and make space for them to tell their story without interfering. He spent a considerable amount of time with the women, getting to know them and building their trust before they could have the candid conversations that resulted in the four podcast episodes. "We didn't set out with a particular narrative arc in mind. We wanted to show these women as they were. These stories are so powerful in themselves that it required very little editorialising on our part." The honest storytelling, helped by the conversational nature of the podcast, make a lot of room for unexpected nuance in the women's stories.
For example, despite becoming a bar dancer out of monetary obligations, Rozy wouldn't want to enter the corporate field if it didn't guarantee the same safety — both professional and personal — that her manager at the bar does. Purohit does warn that as a woman with an urban upbringing, Rozy is an anomaly in the bar dancing profession, comprised mostly of women from Nat or Bedia castes. Interestingly, Rozy chose to use a pseudonym while giving the interview. Her story is uncomfortable, yet nuanced. It forces the listener to grapple with their own rigid narratives about a profession as maligned as bar dancing, but also shows the discomfiting way that class runs deep in the Rozy's comfort and safety at her job. It is this deeply uncertain place, of grappling with privilege and poverty, choice and obligation, that the feminism of Rozy's story finds its surest footing.
Suvarna's job guarding the women's compartments in Mumbai trains also allows her to see a great difference in class. When speaking to Purohit, Suvarna explains that the women in first-class act 'snooty', and do not cooperate with her and her colleagues. The women in the second class, Suvarna says, show greater solidarity and respect. In both these women's cases, class clearly intersects with their unique positions to illustrate the complex solidarities and differences that are born in feminist resistance. All women do not support each other, and neither do they hold the same position in the world. No issue is truly about 'all women'. These are the differences that hashtaggable mainstream feminism does not address.
The podcast also touches on institutional barriers faced by some of the women in their profession. Suvarna, for example, is paid a pittance for the gruelling nights she works, and rarely gets space to sleep in between shifts. Her position is considered voluntary, but she is still expected to work weekends and holidays. Similarly, Nisha faces misogyny from male competitors and customers alike. Despite being employed by a cab company that only hires female drivers, Nisha and her colleagues lose a lot of customers to poaching from male drivers, and the customers' own hesitation.
While these women may face opposition at work, their choice to work, especially at night, has led to considerable changes at home. "It's interesting seeing class mix with empowerment in this way. These women are so self-confident after working these jobs, and that really creaks the power dynamics in the household," says Purohit. For example, Ranjana's choice to work at night has also forced her family to unlearn the expectations of domestic labour from a woman. Her husband shares domestic responsibilities with her, cleaning and cooking while she is at work. The equal partnership in domestic duties may seem like a small change on her husband's part, but for a country where Updated Date: November 24, 2018 13:55:57 IST
also read
India
The dance bar ban was in fact an almost exact repetition of history of an earlier campaign against tawaifs and devadasis, and with the same devastating consequences for these groups of women.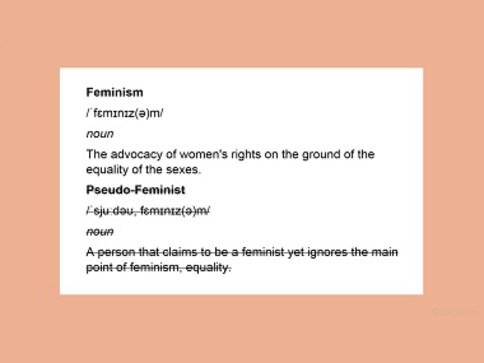 Lifestyle
If feminism is an ideology, why are we so intent on treating it like a skill? How do you decide the perfect way to practice an ideology, when multiple points of view exist, each with their own justifications and flaws?
India
A 25-year-old Indian taxi driver in Australia has been assaulted and knocked unconscious by two passengers, including a woman, who yelled racial slurs at him, a media report said on Monday.