The Guysexual Guide: 50 things to not say on a first date (unless you want it to end)
In this listicle we teach you how to put a lid on it and be a better date
Want to be a better date? Here's a list of things you should put a lid on to consider upping your chances. For instance, you might not want to say stuff like:
1. ''You look thinner in your pictures. Are you sure that was you?''
2. 'You don't mind keeping this date a secret, do you? I wouldn't want my boyfriend finding out that I look around when he's not in town…'
3. 'I might be emotionally damaged. Do I look emotionally damaged?'
4. ' You do know that every beer that you drink is equivalent to eating a loaf of bread, don't you? Yes? And you still want to call for a pitcher?'
5. 'Are you a doggie-style kind of boy? You look like you could be one.'
6. '…And that's the story of how I got arrested, and had to be locked up for a day.'
7. ' Is it okay if I call my ex to join us for a drink? He's totally cool!'
8. 'I have a girlfriend.'
9. ' I think I forgot my wallet at home, do you mind taking this one?'
10. 'OMG. I know this boy who'd be perfect for you. You guys are so alike!'
To continue reading all 50 of these recommendations, click here.
Entertainment
"When Bill Cosby was released, it retraumatized me, it terrified me. I was really horrified for any woman or girl that would come into contact with him," says the accuser.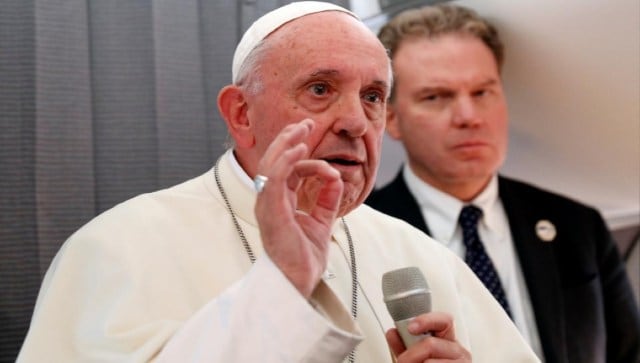 World
The pope spoke during his regular audience at the Vatican about a report released Tuesday that estimated some 330,000 French children were abused by clergy and other church authority figures dating back to 1950.
Sports
Morgan's comments come in the wake of The Athletic's reporting last week detailing alleged sexual misconduct by former National Women's Soccer League (NWSL) coach Paul Riley, spanning multiple teams and leagues since 2010.