Located at the east bank of the Hooghly river, the beautiful city of Kolkata has earned the title 'Cultural Capital' for its rich culture, artistic heritage and festivals. Every lane of Kolkata is intriguing and full of its exclusive traditions and art. Being popular for their delectable delicacies, Mishti Doi, vibrant Bengali sarees, music and festivals, Kolkata is also called the 'City of Joy'.
Fashion in Kolkata has created an indelible mark. Kolkata is home to some of the greatest fashion designers in India. Sabyasachi Mukherjee is one of the finest and most sought-after fashion designers. He has designed costumes for many Bollywood movies and fashion shows. Kolkata has always been the inspiration behind his work. Sabyasachi believes that 'Clothes should be an extension of one's intellect'. He is commended for using unconventional fabrics, detailing, textures, and vibrant colours in his work.
Anamika Khanna who also belongs from Kolkata has revolutionized the fashion world with her contemporary designs. She has blended the traditional textiles with the western style. She is one of the first designers to have an International label. She is renowned for creating remarkable designs for red carpet events, Bollywood movies, ramp walks, celebrity weddings, etc.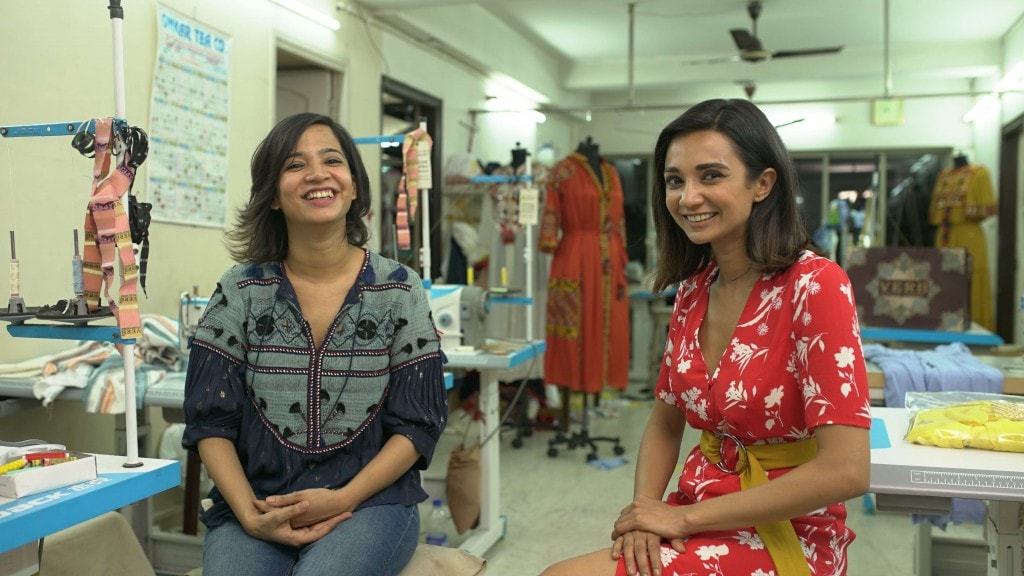 Being the hub for trendy ensembles and fashion designers, Kolkata is full of designer boutiques and stores. One interesting fact is that the blouse was originated in Kolkata.
Kolkata is brimming with budget markets and old bazaars in every nook and corner. However, one market which distinguishes itself from the rest is the 'New Market'. Contrary to the name 'New Market', it is one of the oldest markets in Kolkata. The grand gothic edifice exhibits the rich heritage of the place. The New Market has an extensive assortment of products to shop from. From raw materials to Bengali sarees and trendy shoes, you name it, you get it.
With more than two thousand shops, the New Market has something for everyone at a reasonable cost. New Market not only fascinates the locals but also attracts international visitors. Owing to the variety presented and the shops grouped together according to the products being sold, it is considered as India's first mall.
Sneha Ghosh, runway model and fashionista from Kolkata, confesses that she grew up around the elements of New Market. She states that Bengali women are fashionable in a unique way. She emphasizes the fact that the New Market has always stood strong and been an important part for the various festivals.
Sneha's message to women is to redefine beauty and fashion and look at it in a holistic way. She firmly advices that one should believe in themselves and in what they buy. She advised to love yourself and be yourself.
Pallavi Singhi's brand VERB strongly promotes and believes in the idea of free fashion. Her brand is available in boutiques in France, Spain and Nigeria. She advises that do not try to copy someone else's style, what works for others may not work for you. Pallavi accentuates the fact that aping is a complete no-no in her fashion ideologies.
Looking at the diverse and ever-changing fashion trends in India, Flipkart strives to bring the best and latest styles at an affordable cost.
Arief from Flipkart says that affordability is a constraint in India for the common people. Flipkart's main objective is to make fashion brands affordable for everyone. Prahlad from Flipkart shares that concepts like 'Cash On Delivery' and 'Buy First And Pay Later' has made a lot of differences. People like to wear and feel the products before buying them and they have introduced features to cater to this need.
Overflowing with history, fascinating people and art, Kolkata might be the favourite place for your shopping. Experience the artistic city of Kolkata and get acquainted with their fashion culture through this short video. India ka Fashion Capital – Powered by Flipkart Fashion will let you experience the fashion scenes in the metropolitan cities in India.
This is a partnered post.
Firstpost is now on WhatsApp. For the latest analysis, commentary and news updates, sign up for our WhatsApp services. Just go to Firstpost.com/Whatsapp and hit the Subscribe button.
Updated Date: Sep 12, 2018 16:12:36 IST