Technology has simplified various aspects of our lives. Now, you can add insurance to the list.
The insurance industry is undergoing a massive change driven mainly by technology.
The insurance industry is undergoing a massive change driven mainly by technology. The biggest beneficiary of this change are customers who find it easier than ever before to buy, compare, pay for and even get insurance claims delivered. Most of the process of comparing and buying the right insurance policy has shifted online. It is possible to opt for a whole host of policies from life, health, vehicle insurance from a laptop or even a mobile phone.
Overall the process of buying insurance online, directly from the insurance company has resulted in lower premiums, the ability to compare and get the most suitable product. In addition to this, there is also the convenience of being able to purchase a policy at virtually anytime from anywhere and simpler documentation.
Now some insurance companies are taking advantage of technology to deliver even more convenience to their customers. They are adding the ability to make endorsements or changes to existing policies online. While buying a policy has been easy, making endorsements was still a cumbersome process.
Basically, an endorsement is an amendment or addition to an existing insurance contract which changes the terms or scope of the original policy. Endorsements may also be referred to as riders. An insurance endorsement may be used to add, delete, exclude or otherwise alter coverage. An insurance endorsement may be issued mid-term, at the time of purchase, or at renewal. The insurance endorsement is a legally binding amendment to the insurance contract.
There are two types of endorsements – that have premium baring changes and non-premium baring changes. An example of a non-premium change would be a change of address. A bulk of the endorsement changes fall in the non-premium baring category. To make these changes, customers or their agents would have to go to the offices of the insurance company with the right documents.
Now, however, insurance companies are moving to self-endorsement. For example, Reliance General Insurance is one of the first private sector general insurance companies to have embraced the concept. This makes making changes to the insurance policy as simple as getting a fresh one online. The self-endorsement facility is based on the insight that consumers and agents prefer a quick and digital route to make modifications in policies. With self-endorsement, customers are empowered to make changes by themselves. There is no limit to the number of changes that can be made via this route. Once the change is done, consumers can immediately print out their modified policies.
The concept of self-endorsement shows how companies like Reliance General Insurance are using technology to create a whole host of conveniences for their customers.
This is a partnered post. 
News & Analysis
To address charging infrastructure inadequacies, the government has chosen nine expressways where 6,000 charging stations have been sanctioned.
India
In order to fill vacancies in the BSF, the government has recruited 50,000 jawans and their training has started, he said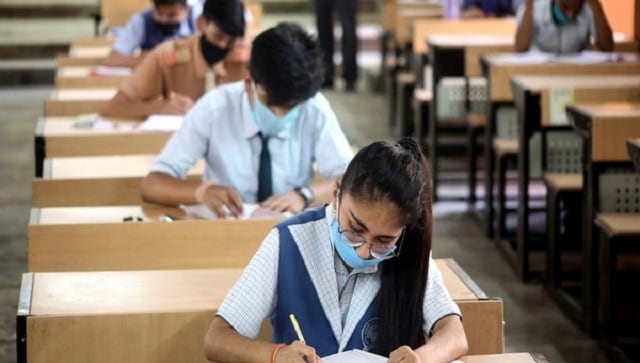 India
The revised syllabus of JEE (Advanced) 2023 is online. There are changes in all three subjects covered by JEE Advanced