Swami Ramdev: Ek Sangharsh — Notes from the premiere of a TV show about Patanjali guru
The premiere of the TV show based on Baba Ramdev had 15,000 people, yoga mats, Patanjali slogans, Acharya Balkrishna and some irony in attendance | #FirstCulture
You know you've signed up for strange when you share your destination, as the 'other' jholawala (journalist, writer, presstitute etc) present in a compartment of the Delhi metro, and aren't even carrying one yourself. "Yaar 6 ghante waste karva diye apne humare," one of the aged men says, adjusting a jhola on his shoulder that has 'Patanjali', 'Yoga' and 'Self and "National" Character" Building' printed on it. Safe to assume at this point that we are all headed to Model Town — Chhatrasal Stadium to be precise — for the premiere of Swami Ramdev: Ek  Sangharsh.
Dreading a Karni Sena-style intervention by Ramdev fans miffed with this small screen representation of the Baba, I am a little cold by the time I reach the venue. Chhatrasal is a multipurpose stadium, with a racing track running along the oval edges of a grass field. The security checks are maximum, attention to them minimum. For all that, the arrangements are decent. Men, women and children of all ages loiter around, sporting saffron scarves. It's 4 pm on a Saturday and I'm not expecting much of a turnout, until I enter the stadium and see a crowd numbering anywhere between 10,000-15,000.
In this sea of saffron, I — having chosen to wear black for some reason — stick out. I walk along the railing, wishing people would look elsewhere and plant myself at the end of the human sea (that's sporting nauseating bright colours). T he grass field at the centre of the stadium is lit by an absurdly warm winter sun, and populated by hundreds of people squatting in yoga pants on yoga mats. (Do they expect to break into a session of Kapalbhati Pranayam?) For some reason, I feel hungry at this point.
The stage is located in the shade. I can — with my eagle-eyed vision — spot the man of the hour, and some other men and women of 2014-2019. There are two screens behind them, and two opposite. Acharya Balakrishna, aka Baba Ramdev's Robin, takes to the mic. The sound system is atrocious — those firang acoustics, I tell you. No one can understand what is being said. I hear the Acharya shout "Vande Mataram" and "Bharat Mata Ki Jai", followed by the kind of deathly silence that people without linked Aadhaar cards get these days when they try to avail of public services. The Acharya yells at the top of his lungs to overcome the deficiencies of the sound system.
Apart from the awful assault on my hearing, there are a number of ironies that Baba's aide joyfully slips past: he denigrates the 'foreign', vouches for 'swadeshi' and thanks a US-based television network — all in the same breath. Not to mention the gazillion technologies and techniques that made filmmaking possible and weren't invented in Swades (both, the geographic idea and the Shah Rukh Khan film). I guess I'm reading too much into it. As he speaks, a number of men race around the track handing people flags. Those on the grass — who are possibly either dehydrated and/or sunburnt by now  — get caps as well. Has Patanjali come up with sunblock or is that too videshi a thing, I find myself wondering at this point.
On with the show then (as the young boy sitting next to me has twice said, 'Bas ab lagaa do yaar). The episode begins with the celebration of Janmashtmi. Resident king, who is also a patriarch, sexist and elitist, gives resident mother figure a dreaded shraap – but not before he tries to physically torture one child and kill another; enough spoilers.
All that said, the show — given the evidence — looks decent. The acting is bearable and even though it stereotypes the hell out of skin colour (and in one utterly awkward moment has an inexplicable ... how do I say it?... under-chest shot of mother figure crossing a wire fencing), it does okay. Baba survives and grows up to be a gymnast or gifted or something. That is only the first half hour of it, and it puts The Theory of Everything to shame. I'm told there will be 84 episodes in total, 80 of which are probably unnecessary. Even Ramanand Sagar's Ramayana lasted only for 72. Despite that Swami Ramdev: Ek Sangharsh will surely be a hit, but will it be a bigger hit than Baba himself?  Life is too short to find out, sometimes 84-episodes short.
P.S. Chhatrasal was a warrior who fought against Aurangzeb. MP Maheish Girri continued the good fight into the 21st century and was recently awarded for it. Sangharsh jaari hai!
Entertainment
History TV18's Great Escapes is effortlessly entertaining, kinetic affair that benefits greatly from Morgan Freeman's presence.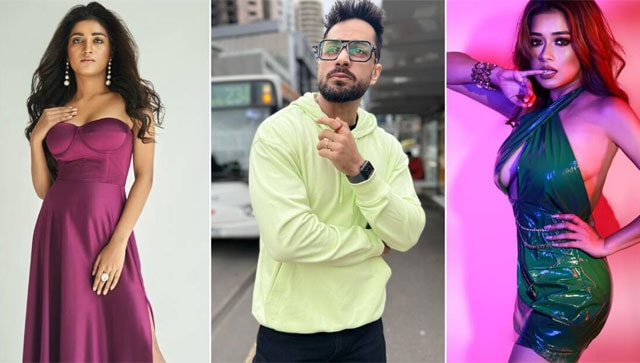 Entertainment
The much-awaited controversial TV reality show, Bigg Boss 16 is ready to come back on Colors TV with a new list of people in the house.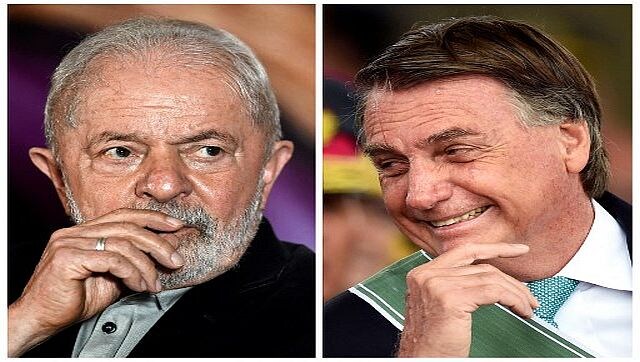 World
The 2018 race that brought current President Jair Bolsonaro to power was already awash in disinformation. If anything, the campaign is arguably uglier this time around, given that the presidential race is highly polarised between the far-right incumbent and his leftist nemesis, Luiz Inacio