Surrogacy row: Assisted reproduction is changing faster than we can discuss its implications
As the debate around commercial surrogacy rages in India, new technology has raised a whole new set of questions. Like: What if, for instance, artificial or transplanted wombs replace human surrogates?
As the debate over altruistic vs commercial surrogacy rages on, the lines are getting ever more blurred.
Are women who rent out their wombs more subjugated than the ones who offer their wombs for free? Or are they actually savvier? Is the desire to have biological children the social construct of a patriarchal society or is it a basic biological urge? Have commercial forces abrogated the feminist vocabulary of free choice and inflicted surrogacy on ignorant women who do not know what they are letting themselves in for? Has technology created all these esoteric problems?
And in these confusing times, we need to ask some important questions. What if the same technology makes many of these problems disappear by presenting more efficient and aseptic ways of creating and delivering babies? What if, for instance, artificial or transplanted wombs replace human surrogates? Would we not be faced with a whole new set of issues?
In simpler times, a childless couple in search of progeny had fewer choices: Either adopt or remarry or have sex outside marriage to produce biologically related children. The last choice was usually available only to men in a patriarchal society and sometimes the woman who produced such a child would do so with the specific understanding that she would hand it over to the childless couple to bring up as their own. She was called the traditional surrogate. This form of surrogacy became extinct with advances in Artificial Reproductive Technology (ART).
ART came with miraculous solutions: Artificial insemination. Harvested human eggs. Test tube babies created outside the human body. These technologies were a boon to infertile men and women. But the babies created in a petri dish still needed a womb for gestation. At first, the embryo could only be transferred back into the womb of the mother who gave the eggs.
Then came the next major breakthrough. Any womb could be used to house the embryo. And so the gestational surrogate came into the picture.
Since the baby would have none of the genetic characteristics of the gestational mother, this also opened the doors to international surrogacy arrangements. Racial characteristics no longer came into the picture. A healthy woman with a good womb could carry anyone's child from anywhere in the world. And so an Indian woman could give birth to a purely Caucasian or Chinese or Japanese child which had no genetic connection to her. And Indian women with un-viable wombs could hire surrogates to carry their babies for them.
But wait. Even as we debate the ethics, the legality, the social, medical and economic implications of these miraculous fertility treatments, the world has moved on. Some healthy babies have already been delivered from transplanted wombs. If this medical breakthrough becomes practical and accessible, will surrogates become obsolete? Will womb trading replace womb renting?
Women who no longer have any use for their healthy wombs either because they have reached menopause or because they do not want more children may be tempted to "donate" them at a cost to womb-less women.  And how would we regulate this?
The very first womb transplant baby Vincent was born in 2014 to a 38-year-old woman in Sweden who was born without a uterus. Her transplanted uterus came from a friend in her 60s who had already reached menopause.  In this Swedish project, 11 women with transplanted wombs had become pregnant, but only three babies were finally born. The other two babies were born of wombs donated by their maternal grandmothers, which meant they occupied the same womb which had once housed their mothers!
Already this new technology has given rise to a whole new set of bio-ethical and medical concerns which I will not go into now. But the point once more is, research in this field will not stop because of these concerns. Given the speed with which cutting edge medical research is adapted and used globally, countries like India have to be prepared with proper regulatory protocols in place.
Meanwhile researchers across the globe are also working on artificial wombs. Already a couple of laboratory prototypes of human as well as animal wombs have been built. Scientists cautiously predict that functional artificial human wombs might be available by about 2030.
As I said in my book Baby Makers, "Added to this, if eggs and sperm can be produced in labs from stem cells, human sex organs and the all-important human womb may no longer be necessary for procreation."
We may be looking at a future where banks of artificial wombs have replaced surrogate houses… just like gestational surrogates have replaced the traditional ones.
And we had better be ready for it. Because when all is said and done, miraculous technology can spread globally and in a trice. We only have to pick up our cell phones to understand the truth of that.
Gita Aravamudan is a journalist and author of the book Baby Makers: The Story of Indian Surrogacy
India
The daily vaccination tally is expected to increase with the compilation of the final reports for the day by late night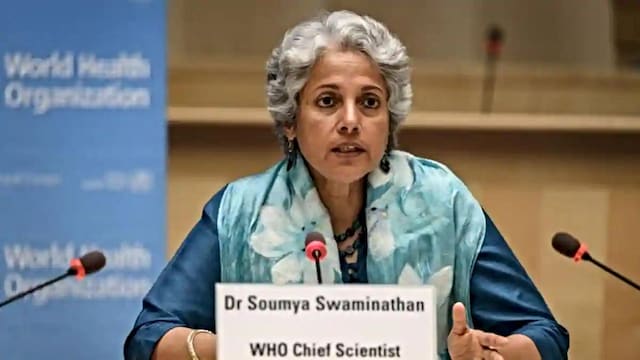 India
"COVAX welcomes the decision to restart Covid vaccine exports. Will go a long way to achieve global Vaccine Equity," Soumya Swaminathan said in a tweet.
India
54 percent of patients think telemedicine is not reliabile, 30 percent aren't comfortable with technology and data privacy is an area of concern along with regulatory approval for LEO-based internet access.