Surrogacy for singles: IVF doctors, patients must speak up to protect fertility rights
IVF doctors and celebrities need to use their combined clout to make sure that the IVF law which will be passed is permissive and progressive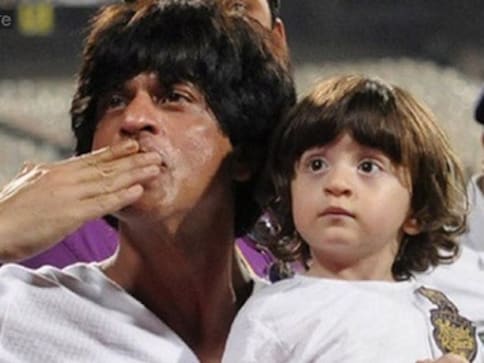 The PCPNDT (Pre-Conception and Pre-Natal Diagnostic Techniques) Act is one of the most draconian in the country, and doctors are being jailed for performing clerical errors in filling up the infamous Form F. The tragedy is that it has now been over 14 years since the Act was passed, and there's no evidence that it has helped to improve the sex ratio. It is high time we acknowledged that it is a badly crafted piece of legislation which has not served its purpose.
Part of the reason is because doctors were indifferent when the Act was being drafted, and we are now paying the price for this silence. Many doctors have stopped doing ultrasound scans during pregnancy, because they don't want to be harassed by overzealous officials; and pregnant women suffer because they are being deprived of access to this life-saving diagnostic technology.
The bigger tragedy is that we haven't learned from our mistakes, and exactly the same errors are being made during the drafting and passage of the ART Act, which is designed to regulate the practice of IVF in India.
For example, the ICMR guidelines today state that surrogacy can only be performed for married couples, and there is a very high probability that this provision will be incorporated in the law, which means that surrogacy will be banned for single men, single women and gays.
The guidelines have been designed in order to protect surrogates, and this is a laudable goal. However, they seem to be drafted by officials and activists who do not treat patients, and have no idea about what happens in clinical practice. IVF doctors are portrayed as being greedy mercenaries who exploit poor women, and do surrogacy in order to earn more money and this misrepresentation has created a lot of conflict and tension.
In order to bridge this gap of misunderstanding, IVF doctors should invite officials and activists to their clinics so they can see the good work we are doing. We need to engage with them, so we can work as partners, and together draft a law which helps infertile couples to get the best medical care.
Doctors and patients cannot afford to keep quiet while the law is being drafted — we need to make our voice heard. The danger is that if we do not contribute to this debate, surrogacy may end up being banned completely, under the pretext of protecting the surrogates. Surrogacy is an ethical means of family building — all we need to do is to make sure that it is regulated properly, so that it is not misused.
Sadly, IVF doctors are not united , and they have failed to speak up on behalf of their patients. Most doctors are so busy taking care of their patients that they don't have time to explain facts to officials in the Health Ministry and Parliament.
IVF doctors and infertile patients need to appoint a full-time lobbyist — for example, a retired senior professor of OB/GYN, who understands what is needed to create a win-win situation because she has treated infertile couples herself. She will command respect because of her medical expertise and experience; and she will be able to ensure that the voice of IVF doctors and infertile patients is heard in the corridors of power, so that the law will be fair to our infertile patients!
Sadly, the real life success stories — the celebrity patients who have benefited from surrogacy — are not willing to speak up, because they don't see why they should bother to do so after they have successfully completed their family. Why should they care if others are deprived of the treatment in the future?
Celebrities have an important role to play in shaping public opinion because they are looked up to as role models by citizens. For example, Tusshar Kapoor should stand up for the rights of single men. He can take advantage of his public profile to ensure that they also have the freedom to use this option which has given him so much joy, in order to complete their own families in the future. Otherwise, vocal NGOs will get away with banning surrogacy, and single men will suffer, because IVF doctors will no longer be able to help them.
We need to get Aamir Khan, Shah Rukh Khan and Tusshar Kapoor along with their IVF doctors on a TV show, so they can debate the pros and cons of banning surrogacy with the activists who so vociferously want to prohibit it. This debate would allow Indians to get a realistic view as to why surrogacy can be such a great reproductive option for building a family. This is the kind of open debate we need to ensure that public opinion is heard when the law is finally framed.
No one reading this article can afford to remain a silent spectator. You might think this does not concern you, but remember that this law will affect your rights, as well as the rights of your children. The ART bill affects all potential parents, because 10 percent of all married couples will have fertility issues and will need medical help to have a baby. The tragedy is that if we keep quiet at this juncture, articulate activists will get their way, and single Indian men, women and gays will no longer be able to pursue the same path Tusshar Kapoor did, because the law will prohibit them from doing surrogacy. Laws which affect reproductive rights are too important to be left up to lawmakers alone.
India has always prided itself on being a broad-minded, permissive society, and we cannot keep quiet and allow a vocal minority to hijack the issue. Please speak to your doctor so he/she can explain what is at stake here.
IVF doctors and celebrities need to use their combined clout to make sure that the IVF law which will be passed is permissive and progressive. The goal should be to secure reproductive freedom for Indians, so that their reproductive rights are not curtailed.
Dr Aniruddha Malpani is a leading IVF specialist
Entertainment
What do stars do with overzealous fans without seeming rude or self-absorbed?
Entertainment
The revelation came in Vijay Varma's recent interview when he poured his heart out about how he made it in Hindi films and his earlier days of struggles.
Entertainment
Producer and director, Kiran Rao is all set to spring a huge surprise on the audience, with her next feature film 'Laapataa Ladies.'