Surrogacy Bill: Why denying singles the right to parenthood doesn't seem right
India has been far behind in deciding what it wants (to allow) in terms of surrogacy.
I don't completely agree with the Surrogacy Bill, especially the part that pertains to the ban on singles seeking surrogacy.
At a time when the definition of family is changing, for us to impose such a ban on single parents seems archaic.
I can see why the ban on foreign couples seeking commercial surrogacy here was included – to avoid a case like that Baby Gammy, the child born to a Thai surrogate mother, who was abandoned by its Australian parents because he was diagnosed with Down's Syndrome. We certainly would not want a case like that here – who would bear the expense of the child, what would be his/her future?
But for Indian couples and singles, denying the right to parenthood via surrogacy if they so choose, is something I don't agree with.
When I wrote my book (Surrogacy: Medicolegal Issues; co-authored with Dr Navneet Takkar) in 2015, it was because a lot of people were being exploited – both prospective parents and surrogate mothers – and no one was paying enough attention to the problem. So we attempted to highlight the issues pertaining to surrogacy in public interest. We also laid out a series of recommendations (14 to be precise) that covered various aspects of the surrogacy issue.
Some of these recommendations are included in the new Surrogacy Bill, but others aren't.
Among the latter, is the creation of a website that would have a national database for centres (clinics/hospitals) where surrogacy can be availed legally. In India, this is definitely a must as there are a lot of fly-by-night operators, people posing as doctors who could exploit prospective parents and surrogates.
There was the tragic case in 2010, of 17-year-old Sushma Pandey who died in Mumbai after donating her eggs (for the third time). Her parents didn't even know she was donating her eggs! And there was no action taken against anyone for her death – they got away scot-free. So the Surrogacy Bill should help in avoiding instances like that.
Until now, there hasn't been a clear law dealing with surrogacy. The judiciary has been doing its duty of course. For instance, there was the case of the Sudanese national in 2013, who wanted to become a father via surrogacy in India. But then you also have reports like that of the 72-year-old woman who gave birth after undergoing IVF – she has every right to become a mother, but what is the future of that child going to be, considering the parents are already so old?
Read on Firstpost, 'Surrogacy for singles: IVF doctors, patients must speak up to protect fertility rights'
The rights of the child also have to be considered by any law (that is being passed to govern surrogacy and IVF). Apart from this, surrogacy is a contract, so there is a need to: 1. Identify the clinics and hospitals where it is offered, 2. Do a survey about the standards and practices followed; 3. Create a database of those centres where surrogacy is followed legally that prospective parents can access; 4. A clear picture of what we define as 'family' needs to be drawn.
The Surrogacy Bill as of now seems like a reproduction of the old ART acts; it seems not to have understood that India has grown out of its old taboos. It has to seek a middle path.
It must be noted that commercial surrogacy is banned in countries like the UK and Australia as well. However, its impact in India is going to be far different, and one that the new Bill must consider. How is this going to affect medical tourism in India? Hospitals are sure to appeal against it, especially if it is going to mean a loss in revenues.
I also see a lacuna in the Bill since it applies to all Indian states with the exception of Jammu and Kashmir. What will prevent those who are denied surrogacy elsewhere from seeking it in J&K?
Among the recommendations I had made in my book were the setting up of an independent institution. This institution would have a primary bank of records of all surrogacy contracts. It would have the authority to maintain checks and balances on the standards maintained by clinics/hospitals; have the discretion to set up a board – comprising not just medical experts, but also judicial experts and social activists – that would have a neutral stance when deliberating on matters pertaining to surrogacy.
Scientific data regarding surrogacy would have to be collected by this institution, which all ART (assisted reproductive techniques) clinics and hospitals would have to provide. These centres would also need to provide a record of all their financial dealings to the institution so that there is no exploitation of either the surrogate mothers or prospective parents. The centres would also have to provide details about the drugs and dosages administered to the surrogate mother; and ascribe to a minimum requirements set by the institution in terms of staff and infrastructure. (At present, the latter is governed by ICMR guidelines, but these are voluntary in nature and not binding.)
There should be a prescribed manner in which complaints can be filed in case of deficiencies by the hospitals/clinics. RTI forms should be made available to the prospective parents.
There should be a fixed compensation amount that must be paid to the surrogate mother's family in case of loss of life — yes, hospitals/clinics do offer health insurance but this amount isn't enough to compensate a family for the loss of a member.
The independent institution should be the first mediator – the judiciary should only be approached when there is a custodial dispute or exploitation of some kind that has occurred. The family court should deal with surrogacy cases at a district level, so the parties involved are assured of some privacy.
One of my recommendations was also that a thorough psychiatric evaluation be carried out of the prospective parents. There was a case internationally where one of the parents was found to be a pedophile and the surrogate mother then sought custody of the child. A psychiatric evaluation would help prevent such a case. There also needs to be a check on the financial background of the prospective parent(s) and as long as they have the economic wherewithal to support a child, they should not be denied the chance for parenthood.
We recently saw the case of actor Tusshar Kapoor who became a father thanks to surrogacy. He is single, but felt the time was right for him to become a father and he had the family and financial support necessary for it.
Also read: 'Tusshar Kapoor having a baby is great news. But are IVF guidelines bent for celebs?'
I don't think a blanket ban on singles seeking surrogacy is the way to go.
Australia had passed an amendment to its surrogacy law in 2010 – in that sense, India has been far behind in deciding what it wants (to allow) in terms of surrogacy.
Gehna Vaishnavi is an advocate who practices in the Punjab & Haryana High Court. She authored the book Surrogacy: Medicolegal Issues in 2015.
As told to Rohini Nair
Find latest and upcoming tech gadgets online on Tech2 Gadgets. Get technology news, gadgets reviews & ratings. Popular gadgets including laptop, tablet and mobile specifications, features, prices, comparison.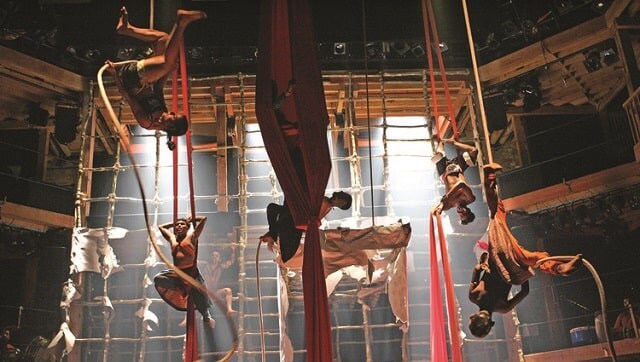 Arts & Culture
Aporup Acharya played Nick Bottom, the Weaver, in the 2008 North America tour of Tim Supple's multi-lingual production of William Shakespeare's A Midsummer Night's Dream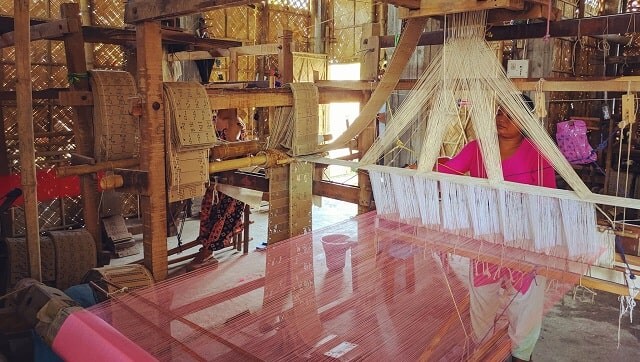 India
As per the resolutions passed by the Ministry of Textiles, this move was taken "in consonance with the Government of India's vision of 'Minimum Government and Maximum Governance', a leaner Government Machinery and the need for systematic rationalisation of Government bodies"
Arts & Culture
Ebrahim Alkazi was the longest-serving director of the National School of Drama. He is credited with revolutionising Indian theatre by combining native folk traditions and international acting techniques.