Sunil Khilnani's 'Incarnations: India in 50 Lives' shines a light on history we take for granted
Sunil Khilnani's 'Incarnations: India in 50 Lives' is a testament to the writer's ability to find a telling thought about the person he's chronicling
Again and again as I read through this book, I found myself marvelling at Sunil Khilnani's ability to find a telling thought, either by or about the person he is writing about. Not necessarily to show us how remarkable the person is, but just revealing of something interesting about them, even perhaps offering lessons for us. And all of these slowly build up the history that Khilnani lays out for us: of a country full of contradiction and nuance, bound by tradition yet striving for modernity, riven by conflict but also sometimes able to reach for a shared humanity.
That's the India that emerges from this book. In their own ways, the men and women he profiles have shaped, critiqued, conquered and guided India through the lives they lived here. Even when they leave these shores, Khilnani suggests that it is with an eye forever on home, attuned to India's yearnings.
Take Rabindranath Tagore. Visiting Japan a hundred years ago, Tagore observed that the Japanese acquiesced "to the trimming of their minds and clipping of their freedom by their government." This produced a charade of "national freedom" which was really, he thought, an "all-pervading mental slavery." Naturally, you can read into such sentiments all of Tagore's fears and dreams about freedom. But more than that, they sound a lot like a cautionary tale for any nation at any time, and particularly for India today.
Or take Rammohun Roy. He became known and is still spoken of today as a reformer — whether of "illiberal aspects of British rule" or "Hindu ritualism". But Khilnani offers us another way to consider him. "Roy is the first clear case of what would become the natural condition of many later Indian intellectuals", he writes. This is their "unhappy restlessness between two thoughts": will India reform using its own traditions and values? Or will we need "foreign values", which carry the risk of "undermining" an essential Indian identity? Again, that's a dilemma that remains familiar today. What will rid us of the continuing scourge of manual scavenging, for example? Ideas of the dignity of labour imported from abroad? Or ideas of cleanliness and compassion that we might cultivate at home?
Or Jamsetji Tata, who once wrote that a nation advances not by focusing on its "weakest" citizens, but on "the best and most gifted." Khilnani remarks that this was "one of the limits of his developmental imagination." Indian society had always preferred "the gifted over the average", and that preference became "a trait of government policy." This kind of thinking has, for example, kept our primary schools awful and has "shackled India's development."
It's almost a theme of the book, this drawing of lessons for today from lives lived in earlier years. Of course, perhaps that's just why we study history at all. But it is indeed what makes this book so readable and always thought-provoking. Khilnani isn't just telling us about these men and women. He's showing us, in every case, for better or worse, their relevance to our Indian lives today.
The one that particularly resonated came in his profile of the Rani of Jhansi. After reminding us that "a belief in feminine power and force is lodged deep in the [Indian] popular psyche", Khilnani goes on to make a subtle and important point:
"Women who manage to excel in a largely male-dominated society are seldom construed as human, as examples capable of emulation. Instead, they're ascribed super-human powers. Supposedly, this celebrates them, but in fact it denies the reality and thus the relevance of their experience."
For me, this puts in mind the regular claim that in India, we "worship" women. Yet if we do, what explains the too-frequent horrors like the Delhi rape of December 2012? And what about my friend, an Indian woman, who once told me that women didn't want to be worshipped, but just treated as ordinary human beings?
Khilnani's 50 portraits are thoughtful and vivid. It's a comprehensive, eclectic collection that, in other hands, would probably lose a few and gain a few. No two people, after all, would agree on all these names.
Yet as I wondered who my 50 might be, I also found myself wishing Khilnani had profiled a few Indians solely for how reviled or fanatically worshipped they are in today's India. After all, emotions like those from or about people like those have also affected our history, shaped our country. I mean Aurangzeb. I mean Bal Thackeray. I mean Reginald Dyer. I mean Nathuram Godse and VD Savarkar … the list can go on. Let's consider what they did to India, too.
That apart, Khilnani takes a flashlight to corners of our history we otherwise take for granted. In so doing, he explores what it means to be Indian, and makes his readers do so too. Especially in an India that convulses with questions about eating beef and shouting slogans, that's an immensely worthwhile exercise.
Incarnations: India in 50 Lives by Sunil Khilnani, published by Allen Lane, 2016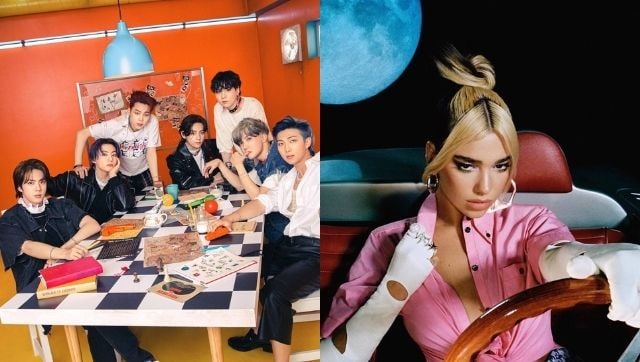 Arts & Culture
A lot of the current discrepancies would be easily clarified if the IM told us exactly how many streams at least the top ten tracks have during any week, the weightage given to paid to free plays, and why certain catalogue titles are allowed to chart while some aren't.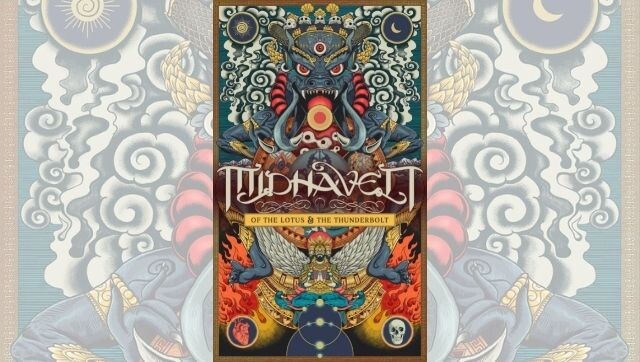 Arts & Culture
This notion of time being infinite and circular, of everything repeating itself, is the core concept around which the metallers have built their latest album Of The Lotus & The Thunderbolt, using music to explore their curiosity.
India
The country has fallen to the 140th position out of 156 countries by sliding down 28 places in the 2021 Gender Gap Index, which employs parameters such as economic participation, political empowerment, health, survival, and education to determine the positions of various countries on its list.