Suicide watch: What counsellors who work on the front lines have to say
Mental health experts give an insight into the challenges they face when convincing those contemplating suicide that they have a reason to live.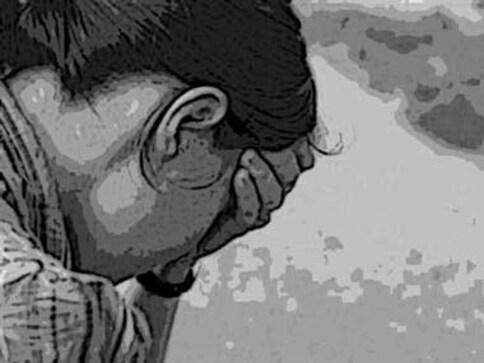 If you look for news related to suicides in India, on just the first results' page, you're likely to come across a number of cases (there were no fewer than 10 on 27 May 2016, when this piece was written).
In just a little over a month after the suicide of Balika Vadhu actress Pratyusha Banerjee, there have been several other shocking instances that grabbed headlines. There were the two sisters from Haryana who shot themselves with their father's service revolver. There was the 17-year-old astrophysicist aspirant from Jaipur, who killed herself a day after the JEE results were declared (Firstpost's Vishnupriya Bhandaram wrote an in-depth piece on the pressures that drive students to suicide after the news was reported).
So when The Lancet released a report this month, stating that suicide was the leading cause of death among youngsters aged 15-24 in India, it didn't seem very surprising.
While statistics and reports like these often invite much analysing of India's "suicide problem", those who perhaps have the most valuable insights to offer are the ones fighting on the front lines: counsellors, mental health experts, helpline volunteers.
Firstpost spoke to several of these professionals — the last hope for troubled souls — to gain an insight into the challenges of helping the suicidal regain their reason to live.
'Therapists don't have a magic wand to make the pain go away in seconds, and for some clients, this is difficult to accept'
Divya Srivastava, a Mumbai-based counsellor and psychotherapist, lost a friend to suicide. When she set up The Silver Lining (an organisation that addresses mental health issues), in each client who showed suicidal tendencies, she hoped to rescue the friend she had lost.
It was an instinct she needed to work on.
As her practice progressed, Divya realised that no matter how difficult things seemed to be, even people who were contemplating suicide, didn't really want to end their lives. Suicide (or attempting it) was a cry for help.
"The goal is to recognise this cry and help them in dealing with their issues," says Divya. "I remember a case where a client, very successful, at top-management level in her organisation, came for a session where she confessed that she had tried to slit her wrists but could not gather the strength to go through with it. The underlying issue was a troubled relationship. No matter how successful she was in the professional sphere, on the personal front, her partner made her feel worthless and damaged her to such an extent that she was sure if she left him, she would end up alone. Helping her out of her situation of physical and emotional abuse was quite a journey but I admire her courage in being able to overcome it."
Every client Divya works with is different, as are the challenges presented in working with them. Many, severely depressed, are looking for "instant relief" and seeking counselling isn't their first choice. Unfortunately, therapists don't have a magic wand to make the pain go away in a matter of seconds… For some clients, this is difficult to accept," Divya says.
Also, not all clients come in of their own accord. Often, it is a friend or relative who has brought them to a therapist. Not only is the client unwilling, he/she may also feel that there is no way out and nothing is going to help — an attitude that is challenging to deal with. There is also the rare client who likes to "play the victim", in which case, an expert like Divya has to help them adopt a healthier perspective.
"It is troubling to see so many people in India still suffering from depression and yet, none of them actually come forward to seek help," rues Divya. "Life is difficult but that is what makes it beautiful. In this super-competitive world, no one has time for failure, I feel. We all want pizza in 30 minutes and solutions to world-problems with the mere click of the mouse to sign a petition — but none of us actually wants to invest resources in building a better 'self'. The youth will spend on designer-wear, expensive restaurants but not speak to someone about their deep-seated issues. We are all pretending and everyone knows that the person in front of them is living many lies but confrontation is ugly and no one wants to be tactful. The apathy is what troubles me."
'Depression breaks down a person's sense of self'
As a senior consultant psychologist at the Institute for Exceptional Children, Trinjhna Khattar has seen cases where people in severe emotional distress were helped, and cases where they were not.
One notable case was that of a 22-year-old student who had suffered an emotional breakdown. After receiving therapy at the IEC, she was able to not just finish her masters coursework, but also appear for her final exams and relocate successfully to her hometown.
More importantly, her family was educated in a way that they moved from denial to understanding her condition, and worked on ways to help her have a more meaningful and effective life.
Trinjhana recalls, "The girl who met me in the first session, crying uncontrollably and feeling miserable, not only looked different and refreshed, but I think the greatest achievement for me was when she said, 'I feel like myself again'… Depression breaks down a person's sense of self. Mental health professionals help safeguard people's inner sense of self."
A sadder case was that of a 20-year-old who came in for counselling as he was finding it difficult to concentrate on his studies. Deeper enquiry revealed that he was caregiving for a seemingly psychologically distressed girlfriend, who he kept supporting and helping in his own way. While Trinjhana could help him deal with stress to some extent, it was difficult to do more because the girlfriend would not agree to come in for counselling. "The boy feared losing her or having her distance herself from him, and so never mustered the courage to get her for counselling. Although I was aware of her suicidal ideation and appropriate authorities were informed, I am unaware if she has been provided with any psychological care so far. Eventually, the boy has also discontinued counselling," says Trinjhana.
"A person who is contemplating suicide is in significant emotional pain. Emotional pain that is beyond measure; that is being suffered (often) silently; that is not understood by near and dear ones; that is not understood by the sufferer herself/himself," says Trinjhana.
"One of the biggest challenges when dealing with a person who is severely depressed, is that the condition at times, disempowers them to think clearly and find strength to seek treatment — go for therapy, consult a psychologist," she adds. "I think an even bigger challenge is the fact that often, the caregivers of the sufferer remain in denial or perhaps disbelief that this is happening to their daughter or girlfriend or husband. They will continue to question the recommendations of the psychologist. They will say, 'she tends to overthink', 'he takes things too seriously', 'it will settle down', 'we need to give it some time'. Such an attitude creates a barrier to treatment and progress becomes slow."
'A lot of them indulge in self-sabotaging'
One of clinical psychologist Rochelle Gomes' toughest cases was of a young boy who was diagnosed as HIV positive. His mother was also HIV positive, and Rochelle describes all the sessions with the boy as extremely emotional. "It was so difficult to shake off the anger and sadness," she says.
When working with clients who may have attempted to take their own lives or exhibit a suicidal ideation, Rochelle focuses on how they can achieve meaning and purpose in their lives once again. This of course, is easier said than done.
"A lot of them indulge in self-sabotaging, and their reality perception about themselves and the world around them is grossly underrated," Rochelle says. "Getting them to focus on the here and now and forming a healthy perception of reality is a challenge."
'Most callers who feel suicidal are between the ages of 11-40, with nearly 50 percent of those being in 21-30 age group'
In the quiet Tata Institute of Social Sciences campus in Mumbai, a team of 12 counsellors operates out of two large rooms, working in shifts to man the helpline known as iCALL. Ever since it was set up in 2012, an initiative of TISS' School of Human Ecology, iCALL has been seen as among the more successful programmes of its kind in India, helping people in emotional distress receive the help they need.
Paras Sharma, the programme coordinator for iCALL tells us that when they started, the helpline received about 150-250 calls a month on an average Today, that figure is close to 1,200-1,500 calls in an average month — and as many as 2,500-3,000 calls in a busy month. "Email counselling usage has grown dramatically — from next to nothing, to 200-250 emails a month," says Paras.
On an average, the counsellors get 35-50 calls a day, from callers across all age groups, and for issues that range from emotional distress, relationship issues (parent-child, marital, intimate, or peer relationships), mental health, violence against women, suicidal ideation, and work-life balance.
At any given point in time, 5-10 actively suicidal cases are handled at the helpline, both over calls and emails; about 30-50 such "crisis calls" in a month. "The proportion is definitely less than 10 percent of those who approach us with emotional distress, but that is not to say that someone who is in emotional distress today cannot be suicidal tomorrow," says Paras.
At iCALL most of the calls, across all issues, come from the 11-40 age group, and the data corresponds with that of the National Crime Records Bureau's Accidental Deaths and Suicides in India report, whereby the number of suicides peaks in the 21-30 years age group. "iCALL's observations show that most callers who come to us feeling suicidal are between the ages of 11-40, with nearly 50 percent of those being in 21-30 years age group, while the remaining are equally divided between 11-20 years and 31-40 years," says Paras.
What clients are looking for — when they reach out over phone or email — is simply for someone to hear them out. Finding an empathetic counsellor at the other end of the line is a major relief.
"In other cases, people need someone to just soak up their outpouring of negative emotions and tell them that they are going to be okay," says Paras. "There are also many cases where people want counselling therapy/support in conjunction with psychiatric treatment as well."
Counsellors at iCALL can be reached on 022-2552 1111 from Mondays-Saturday, between 8 am-10 pm or at icall@tiss.edu
For The Silver Lining, call on 022-2550 7663 or write to thesilverliningcentre@gmail.com
For Institute of Exceptional Children, dial 022-23003064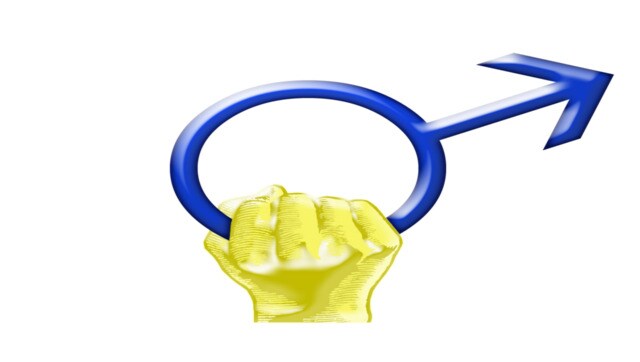 World
The theme for this year's International Men's Day celebration is Helping Men and Boys'
India
Amit Jain (47), had reportedly shifted his family to a Noida flat two days before. His son allegedly found him hanging from the ceiling fan in the afternoon when he had gone back to the Delhi flat to pick up some belongings
India
Ghaziabad police have now written to Telegram asking for information on the group of which they both were members. Parents of both the deceased students, however, fear that the two were being blackmailed by cyber criminals who are targeting students