Spotlight journalist Michael Rezendes: 'Donald Trump's rhetoric has polarised Americans'
Michael Rezendes, who was part of the Boston Globe Spotlight team's investigation into a sexual abuse cover-up scandal involving the Catholic Church (also the subject of the Oscar-winning film Spotlight, in which he was played by Mark Ruffalo), spoke to Firstpost about investigative journalism, Donald Trump and reporting in a 'post-truth' world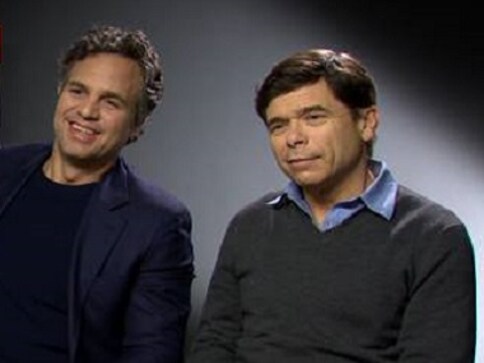 Michael Rezendes was part of the Spotlight team at the Boston Globe that investigated and published pathbreaking stories on abuse within the Catholic Church. In India for a media convention, Rezendes ( who was played by Mark Ruffalo in the Oscar-winning film Spotlight) talks about his work, the film, investigative journalism and dealing with a president like Donald Trump.
What is life like, when you are part of a team like Spotlight?
Well the team isn't new. It was established in the '70s, modeled on a team that the Times of London used to have. So the Globe decided that we should have a similar team. There is one even today. As for life while working for such a team, it is an incredible amount of work. The story we did on the Catholic Church took two years of my life.
Do you face a lot more dead ends, compared to the daily reporting that papers thrive on?
I wouldn't say dead ends. I mean I have been doing this all my life, so now,  when we have something new on our hands, it takes me a couple of weeks to see where it is going. The trick, perhaps, is to know which stories to do and which ones to set aside. Because now we get so many tips and people calling the team that we have to sort according to the story we can actually do. Think around whether we'll get documents to prove something, or get authorities to talk to us.
The film compresses a very long investigation into two hours. In an attempt to be cinematic, even sensational, does it miss out, or misrepresent any of your work?
Well the film compresses a five-month investigation. And it ends on the day when we published our first piece. In fact, we went on to write about 600 stories over a year. So yes, a lot has been compressed. But that aside, the film is a work of genius. There will always be things for cinematic effect. For example, the documents that I receive that prove the guilt of the Catholic Church, in reality, arrived in two installments via couriers at my desk. But when I had to get psychiatric records of father John Gagan, I did have to argue with a judge. So you see some of it has to be changed for cinematic effect, but most of it is pretty accurate.
While working at the Globe, you've served a local readership, which means a lot of your work happened at close quarters. Here in India, local journalists come under severe pressure when trying to report objectively. Does it make your job that much more difficult?
I think that can be true. Dealing with local power brokers is not easy. I think we just got lucky, because our publisher stood behind us all the way. Boston is the most Catholic city in America. The church was incredibly powerful at the time. We did fear that a majority of our subscribers would stop reading the paper. But I think it was very courageous on the part of our publisher to let us do what we wanted to.
So you have to be smart about it, because as is shown in the film, these are people you run into every other day?
Absolutely, you do have be to smart about it. Courteous, but most importantly you have to persistent. Give them the benefit of a conversation, but don't back down from the reporting.
Religion is perhaps the touchiest subject for a journalist to pursue. Not just part of the job, but what it may personally mean to you. Did you at any point contemplate on any of it?
To be honest, if you were to ask the Globe to the same story today, maybe they won't do it. At that time we were owned by the New York Times, who had a Jewish editor in Marty Baron. Perhaps that made things easier for us. But if a lone reporter wants to tackle a religious institution, he ought to talk to his or her editor. Good reporters need the support of their editors.
Since you did the groundbreaking story, a lot has changed, mostly in the emergence of the web and social media. Has it changed investigative journalism for the worse?
No, I don't think so. I think it has made our work a lot easier. We have resources that we did not have before. We now have access to data that makes it really easy to find people these days. At the end of the day, you have to make sure your story is accurate, and true to fact, which would make it all the more difficult to discredit it, even though that is a real possibility now. I don't think social media is that much of a problem. I put my stories on social media, but I always look for stories that have not been written. Had we had social media back when we did the story on the Catholic Church, I think things would have moved faster.
Coming to the political climate in the US in general, how has working under Trump's rule been different from that of Barack Obama?
Well, it has changed. But I want to say this upfront that Barack Obama persecuted a lot of journalists and leaders. He did not say much about his approach to reporting. But he did persecute more people than almost all presidents before him combined. With Trump we have a lot more rhetoric. What is dangerous about Trump's rhetoric is the way he has polarised Americans. The most troubling of all is his insistence on establishing things that are not true, as true; his creation of an alternate reality where he is the only source of information. I mean, take for example, his statement that we did not know if Hillary Clinton won the popular vote. But of course we do know that. Absolutely verified. So he just insists on creating these ideas.
Was Trump's election a wake-up call for the media?
Absolutely. The media missed the story. More importantly they missed the forces that elected him. They did a lousy job of covering dissatisfaction of lower-middle class Americans. I think that is true.
I hope it is a cause for self-evaluation. Introspection is necessary.
How big a problem has fake news become?
I think it has become big enough to be troubling. A lot of people read and watch fake news. And they believe it. Coming back again to the point that I made earlier, about an alternate reality that is being created... earlier, we at least agreed on facts. Now people do not even want to agree on a fact. It makes it very difficult to move ahead, when people do not agree on what reality is.
So the job is going to get harder?
I think so. I mean we could come to a point where investigative journalists publish stories that are demonstrably accurate, but people refuse to believe them. So then, what do we do?
World
Few could have imagined that Oz, the celebrity doctor and star of numerous appearances on Oprah Winfrey's TV show, could potentially make history as being the first Muslim elected to the US Senate
World
US president Joe Biden laid the blame for the Buffalo incident and others not just on 'wackos' who commit hate crimes, but also those who 'fill their brains with false ideas'
World
Tesla CEO Elon Musk in a tweet today said that he voted for Democrats in the past 'because they were (mostly) the kindness party'