The beginning of a new year calls for new reasons to spend money. While many are busy setting aside money for a dream vacation, a brand new car or a new home, people often exclude buying a health insurance policy. A good health insurance policy such as the one provided by Bharti AXA works in your favour for many reasons, one of them being able to safeguard your future for as little as Rs. 12 a day (This is applicable for person aged less than 35 years in Mumbai, to view more options visit www.bharti-axagi.co.in). This ensures that buying a health insurance doesn't mean you have to sacrifice your dreams or save indiscriminately towards other expenses.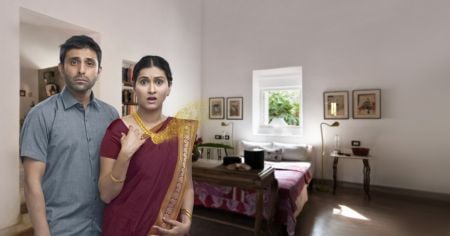 While there aren't many insurance policies out there which give you the freedom to spend your funds at your discretion, Bharti AXA ensures that you have complete discretion to allocate money received as per your needs. Not only can the money go towards covering your medical expenses, it can also be spent on your children's school fees, buying groceries and paying your EMIs on time.
Illnesses and accidents can strike anyone at any time and having a health insurance policy in your name not only safeguards your future, it protects your finances as well. In case of a medical emergency, it is best that family and friends are focused on helping the patient to recover rather than trying to figure out claim procedures of the health insurance policy. Keeping in mind precisely this need, Bharti AXA assigns a Dedicated Health Claims Handler who expedites the process and makes it easy for you to make claim on your health insurance policy.
While it is everyone's prerogative to allot money they earn towards certain expenses, sudden illness or an accident should not rob you off your savings. A health insurance policy from Bharti AXA ensures that your finances stay in place and you don't have to sacrifice your dreams in the face of a medical emergency. To know more, click here.
Please Note: Insurance is a subject matter of solicitation.
Your guide to the latest cricket World Cup stories, analysis, reports, opinions, live updates and scores on https://www.firstpost.com/firstcricket/series/icc-cricket-world-cup-2019.html. Follow us on Twitter and Instagram or like our Facebook page for updates throughout the ongoing event in England and Wales.
Updated Date: Mar 13, 2015 13:00:30 IST