50,000 Indians die from snakebites every year; shortage of anti-venom puts more lives at risk
Even as there are 50,000 snake bite deaths per year in India, effective, affordable and quality anti-venoms are in acute short supply, in Africa and India
An effective treatment for snakebite will run out in 2016, even as more than five million people annually are bitten by venomous snakes, a group of WHO member states said on Friday.
An event on the sidelines of the ongoing 69th session of the World Health Assembly (WHA) that was co-sponsored by 18 countries, most of them from Africa and the Indian subcontinent, as well as leading NGOs such as Médecins Sans Frontières (MSF), discussed the urgent need to highlight the global public health problem by including snakebite deaths as a neglected tropical disease (NTD) on WHO's priority list.
Sanofi Pasteur, the French pharmaceutical giant, announced in 2014 that it will stop making Fav-Afrique, one of the most effective, polyvalent anti-venoms. The existing stockpile expires in June this year. It cited manufacturing costs for its decision and tough competition from low-cost alternatives from producers in India, Brazil and Mexico.
The WHO has said that a shortage of anti-venom will put thousands of lives at risk.
India is particularly impacted by the problem, both for carrying a disproportionate burden of the 'disease' and as a leading manufacturer of anti-venoms that is supplied to the African sub-continent.
Neglected disease
According to the Registrar General's Million Death Study (MDS) — one of the largest studies on premature mortality in the world — there are 50,000 snakebite deaths per year in India, as against the global figure of 1,25,000 deaths, and more than 75,000 deaths in Asia annually.
"India has the worst snakebite problem in the world," said David Warrell, professor at Oxford University, and a leading figure on tropical medicine.
"This was (50,000 annual deaths) 20 times higher than govt of India's data," he added.
There is one snakebite death for every two HIV deaths in the country.
Ninety seven percent of the victims are rural residents making this a "rural problem", while 77 percent of the deaths happen outside of health facilities. The MDS states that snake attacks were more common in males compared to females, and deaths peaked at ages 15-29 years, and during the monsoon season snatching away the most productive section of the Indian population in rural areas.
It has about 2.97 million disability-adjusted life years (DALYs) — number of years lost due to ill health disability or early death— accruing from 50,000 annual deaths.
They affected farmers the most, followed by housewives and students.
"Snakebite is after all a disease of the poor and especially in tropical and sub-tropical regions where venomous snakes are the most abundant," Dr. David Williams, CEO of the Global Snakebite Initiative, a campaign to bring the spotlight on the issue that started in 2008, told Firstpost.
This has lowered the profile of the public health failure with sound global data on morbidity and mortality, direly lacking.
The concern for governments, however, should not just be the death statistics or the DALYs, but also severe health disabilities in the form of paralysis, disfigurement and disability that produces 4,00,000 victims per year worldwide.
"It is a public health problem that has lingered on with no interest," Dr. Fernando Lhorca, the health minister of Costa Rica told the gathering.
Antidote
To make matters dire, effective, affordable and quality anti-venoms are in acute short supply, particularly in the remote corners of Africa and India.
Though Sanofi's departure is a huge gap in the repertoire of quality anti-venoms, the global shortage has not been caused by Sanofi's exit from the market. The company only made a couple of thousand vials each year. Additionally, its products were too costly, anyway, for the profile of people most impacted by this disease — the poor.
"For 99 percent of the people who are going to get bitten by a snake this year, it (Sanofi's withdrawal) wouldn't have made a difference," Dr. David Williams told Firstpost.
However, it may have an indirect impact in opening up the market to indirect exploitation that will actually make things worse for everyone, he added. When products don't work, the poor get even more discouraged to take the victim to the hospital.
Indian manufacturers whose products swamp markets in the South East Asian region and sub-Saharan Africa have un-standardised vials and, often, have venoms from snakes typical to India rendering them ineffective in the African context.
"About 10 years ago, there were reports of marketing of inappropriate anti-venoms in sub-Saharan Africa, including products manufactured in India and raised against venoms of Asian snake species so they were found to be ineffective in some settings," Dr. Julien Potet, Policy Advisor for MSF told Firstpost.
"Since then, some companies have changed the recipes of the manufacture of their anti-venom products," he added.
"It's a major problem. It (African countries) mostly imports products from India that have not been well-standardised. No one knows whether they really work or not. No pre-clinical trials, standardisation or assessments. Some of these products perform so awfully," said Dr. Abdulrazaq Garba Habib, a Nigerian academic, who has been long working on the issue. For instance, the death rates in northern Ghana fell to about one percent when Sanofi vials were used, but spiked up to 12 percent with products from Indian manufacturers, he said.
Many of these poor quality products work through weak regulatory agencies, aggressive marketing and quite simply, desperation, to land in run-down African and Asian health centres.
It is not, however, only the export of sub-standard anti-venom vials that is a problem, but vials made for domestic use also throw up a number of challenges.
There are about six Indian anti-venom manufacturers in India.
"The big problem in India though is that the anti-venoms are not potent enough. That's because the standard the government applies is too low," Dr. Williams said. So more vials are required to be administered for most Indian products for reaching adequate potency to have a therapeutic value.
Experts told the reporter that the situation in India is compounded by an additional major problem — nearly all the snake venom used to make anti-venoms comes from only one part of the country, which is the rural cooperatives in Tamil Nadu.
However, snake venom from a viper in Tamil Nadu is different from a viper's venom in West Bengal to a viper's venom in the west of the country.
"You need to have a collection of snakes from the whole country and the best way to do that is to keep them in captivity," Dr. Williams said.
"You are better off to have a collection somewhere in the country of a 1,000 snakes, all being well looked after, bred in captivity and you are producing excellent quality venom that is standardised and certified," he said emphasising the need for quality control, both for export and domestic use.
Experts have urged Indian producers of anti-venom to generate date of the effectiveness and safety of their products and submit it to the WHO.
To overcome the problem of quality control, the WHO started a process of pre-qualification in March this year. This process calls out to manufacturers to submit their products, assess their submissions, suggest changes in quality in some cases, and prepare a list of manufacturers. Countries look at the list and buy from the listed people to ensure that the products actually work. As of now, the manufacturers directly campaign with governments and health workers through aggressive marketing — often the health workers are at a loss for differentiating between one product and another.
"They are complex products to produce… which is why quality assurance is absolutely critical," Dr. Sue Hill, director of the department of essential medicines at WHO, said.
However, pre-qualifying products by the WHO takes a while.
"A number of manufacturers (including Indian ones) have submitted their products for assessment. Some of the assessments have identified a number of areas where manufacturing changes need to be made and other products are still under assessment in the present time," Dr Hill told Firstpost.
"It's a completely new process put in place. These are people who have not worked on anti-venoms. It's difficult to judge. You cannot predict," the UN health agency said on putting a time frame for drawing up this list.
No manufacturer's product is of pre-qualified standard yet. Moreover, the challenge is to ensure sustainable production of anti-venoms, but few are willing to enter the market viewing it as a not-so-lucrative venture.
Additionally, there are no venom standards available with the WHO. "That's a major hurdle to overcome," said Dr. Williams.
MSF has been campaigning for acceleration of Sanofi's technology transfer and has offered WHO support for clinical trials of anti-venoms. It has urged WHO to set an ambitious target that 50 percent of victims who require anti-venom have access to WHO-prequalified products by 2020.
"We need the support of the member states to actually take the dossier and present it to the NTD department," Dr. Williams said of their campaign to re-list snakebite as a NTD.
Though it was included in the list in 2009, it was suddenly dropped in 2015. The ostensible reason was that the NTD list consists of infectious and parasitic diseases but snakebite is not an infectious disease.
"But snakebite has all the features of NTD — it affects the poor people, it has low priority in research agendas, it causes disability, it causes stigma, and yet it was placed out of the list," Dr Jose M Gutierrez, a professor at the University of Costa Rica who has been researching and producing anti-venom told Firstpost.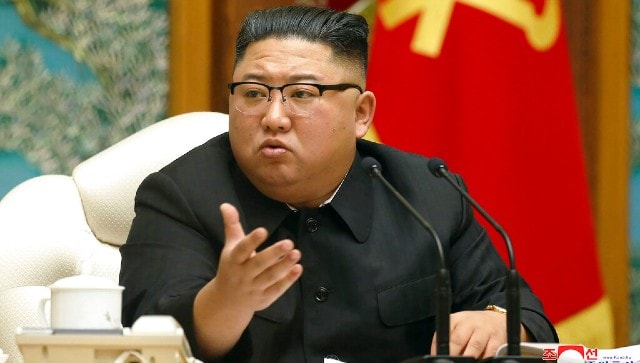 World
According to reports, a kilo of bananas costs upwards of Rs 3,000 while a kg of corn is selling for more than Rs 204 in North Korea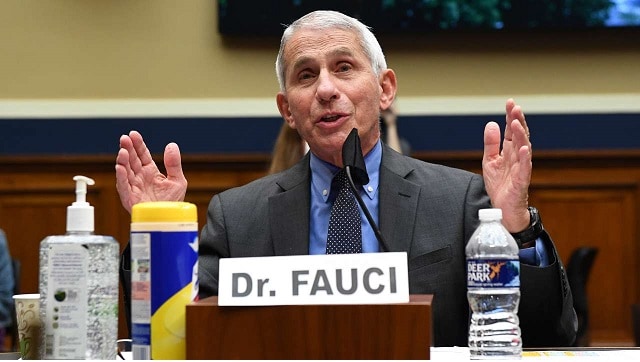 World
The Indian government has said Covishield and Covaxin are effective against the Delta variant, but data on how effective they are against the Delta Plus will be shared later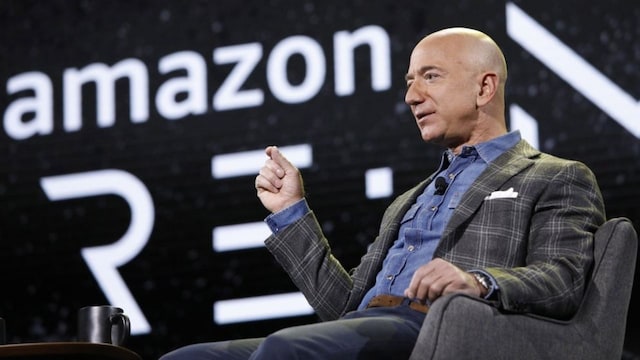 World
The Amazon boss' trip comes at a time when enthusiasm and interest around spaceflight is higher than it has ever arguably been