Smoke on the water: A travelogue of Kasol, Tosh and Malana
What happens when 2 stoners visit a mysterious, hilly village in North India — 8000 feet above sea level — to smoke the best marijuana in the world?
(Editor's note: What happens when two stoners visit a mysterious, hilly village in North India — 8000 feet above sea level — to smoke the best marijuana in the world? This is a semi-fictional travelogue through the unwinding hills of Kasol, Tosh and Malana in Himachal Pradesh. Real places, real stories; peppered with that one question such a trip always poses — what, after all, is real?)
There are different kinds of highs.
Standing-on-top-of-a-high-rise high, the-first-time-you-smoke-a-chillum high and the high of being in the hills — these are the three types that exclusively excited M.
For the sake of legality, convenience and a general lackadaisical vibe that this travelogue is committed to, there are going to be no names or identities in the next few paragraphs.
Back to highs. M was a baby in the world of marijuana, having only started smoking three years ago. Hash was his choice of poison (debatable use of word, but we'll get back to this*).
So needless to say, as he sat on the banks of Parvati River, on a sunny but chilly April morning, in Kasol, Himachal Pradesh (widely known as the marijuana hub of North India) — with only the sound of the river current to soothe his elevated senses — he truly only understood then, what it meant to be high.
Let's rewind a bit.
Two city stoners (who are basically part couch-potato, part crazy-genius) decided to travel to Malana, to settle a bet.
M and R, childhood friends, had a heated discussion one day over a news article they read. Is the hash in Malana, Himachal Pradesh, the best in the world? M, who was going through his honeymoon phase with pot — which meant no grogginess, no acidity, and no drastic changes in lifestyle and relationships — wanted to believe in the magic of Malana. Yes, that the mantle of the 'best marijuana in the world' exists after all.
R, on the other hand — a techie and pragmatic fella — scoffed at the idea. He was an old soul, a smoker since his engineering days. For him, there was only a psychological difference between roadside weed, and malana cream.
"It's all in the head. I'll come along, obviously, because hills and pot," he said.
And so, a bet was formed. They would both smoke it and find out for themselves. Wanderlust level: unlocked.
The Journey
Getting to Bhuntar, a passerby city en-route Manali from North Delhi, took them 14 hours. But every moment outside of Punjab, and inside of HP was like looking into a painting.
Vast 3D mountains, where you could see green hillocks in the foreground, and endless silhouettes of gigantic hills in the background — it was like a photography lesson. Crisp breeze that slaps against your face reminding you of city pollution, and a car in motion that doesn't let you settle at one sight for too long.
R and M passed through a maze of hills to finally reach the banks of the Parvati river, which travelled along them as they climbed up to Bhuntar. The closest tourist attraction of the area was the Gurudwara Manikaran Sahib near Kullu, which boasts of natural hot springs, also used by the Gurudwara to cook rice for the daily Langar.
Kasol
The second tourist attraction was the (rather urbanised) village of Kasol. If you're a stoner, you've heard of Kasol, along with its corresponding phrases: "Pot haven", "you can smoke openly bro". The duo was excited. It meant they could finally celebrate their smoking habits, and (one step further) indulge in marijuana merchandise.
Kasol is also the gateway to the many hill towns  in the area, another 3-4 hour long drives upward. There's Tosh, Challal, Bharshaini, Kheerganga, Rasol, Kalga and if you're brave enough to climb, Malana.
Kasol is visited by many different types of people, from India and outside, through the year. Expect to see many tourists especially from Israel, some of whom have settled in the nestling hills of the area after a stint in the army back home. While sitting in Evergeen Cafe, famous for its Nutella-everything on the menu, our city-stoners learnt about the many stories of the village — how it used to be a truly untouched remote area uptil 20 years back, how Cannabis cultivation and export is the only form of livelihood for the locals and how they worship deities from their folklore.
There are rows of shops in Kasol populated with clothes, shoes, accessories and paraphrenelia around marijuana. There's the famed marijauna leaf on most things, Bob Marley's face is on every T-shirt, bag and keychain, and you're most likely to find '100 % Hemp' written on every product.
R and M spent their time in Kasol in the cafes by the river (try Moondance, Mama Cafe and Evergreen for its Lebanese and English breakfasts, and the desserts ofcourse) with an unending view of snow-capped mountains. When they asked a local steward where they could buy hash from, he said, "yeh poori jaga bhang ki hi hai. Kisi se bhi pooch lo, mil jayegi (the whole area is about cannabis, ask anyone)."
Tosh
A three-hour drive from Kasol, Tosh is a beautiful hill town close to 7000 feet above sea level. The only piece of land connecting the village to the main roads of the hills is a wooden bridge. There is no choice but to abandon the car and make the walk uphill — a dreaded task for a city stoner. The smaller the roads, the larger the hills.
R and M will tell you that the trek up was worth it because they happened to chance upon some of the most exhilarating hash in a small, almost forgotten tent of a tea shop at the beginning of Tosh village. This was followed by two cups of sweetened chai and an atop view that can quite literally take your breath away into the wind.
All you need is a joint, and ample access to fresh Parvaty river water — that M claimed can cure any sort of fatigue of grogginess; "sort of like a cure from mother nature, right?" — to completely forget any trouble.
Tosh is also an underground party hub for the LSD-taking variety of people, but our two stoners were not interested.
Malana 
Let's just get this out of the way. A visit to Malana valley — especially for a stoner — is a whole day's process at least, even if you're not planning to live there. It takes forever, and then some, to reach here. A negligible road on the Kullu highway will read 'Jari' and that's your sign towards Malana. The most noticeable spot on your way there is the Malana Hydro Power Plant. You'll know you're in the area if you see two long pipes on a massive hill.
To reach Malana valley, you'll have to cross the area, and climb up into a cave-like congreggation of mountains that almost make you feel like you're nothing, for almost 3-4 hours. There will not be another human in sight, or maybe a few if you're lucky. The homes in the area are made of wood and topped with steel plates, to shield the owners in case of an earthquake.
In Malana, the air was different. The mountains seems liked they were built like clay into hash hills, deep brown in colour and crumbly in texture.
"Even the bees look stoned," said R. From seeing only mountains, they could see many cars, with number plates from Delhi and Chandigarh.
"This should be it," said M.
They stopped at a tea-stall, only to find out Malana valley is another 4 km trek away. They could see the uphill trek right in front of their eyes, and the gasping memories of their Tosh trek.
In the tea-stall was a red-eyed baba cleaning his chillum, an enthusiastic shop owner who treated them to chai and maggi, and a Malana local. Within minutes of settling into the view, as if it were casual business, questions about the hash begins. Their bet was revived.
"Aapke naseeb mein hai yeh bhang (this hash is in your fate)," said the local. He stares right into M's eyes, debunking the myth that people from Malana make no eye contact with outsiders. One could smell the cream even without it being put on the table. It was positively green, with crystal white THC on top.
A nonchalant bargain later, a smidgeon of cream was given to them by the owner. He also offered to play Trance music for R and M (they declined).
The local regaled them with stories about living in the hills and how the Parvati river was a source of Cannabis for the entire neighbouring areas, even people from metro cities. Fun fact: it is most likely that the best cream in the world was most likely sitting in a cafe in Amsterdam.
They may have never settled their bet, but the duo never stopped smoking through this conversation. It didn't matter whether this was the best hash in the world they were smoking or not, what mattered was that they were 8000 feet above sea water, and clearly on the Stairway to Heaven (M's words).
**
Much later, as M was sitting by the banks of the river in Kasol, smoking the same cream by himself, he did indeed understand the meaning of truly being high. It reminded him of a Deep Purple song.
Find latest and upcoming tech gadgets online on Tech2 Gadgets. Get technology news, gadgets reviews & ratings. Popular gadgets including laptop, tablet and mobile specifications, features, prices, comparison.
India
Kerala officials have said around 40,000 domestic birds, including 34,000 in the Kuttanad region alone, will be culled to check the spread of the H5N8 virus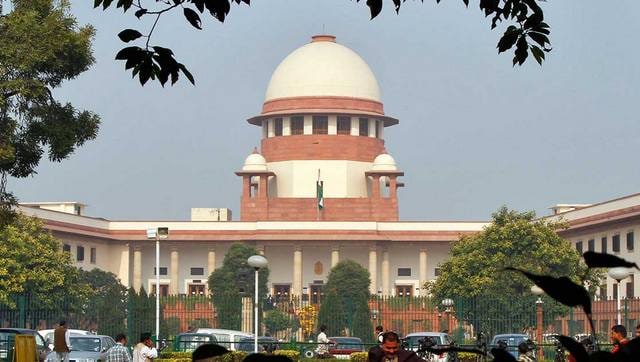 India
The NGO, in the application filed through advocate Ejaj Maqbool, said that in such circumstances, it wishes to raise the issue of fundamental rights of the Muslim youth, who are being targeted and demonized by using the ordinance which itself is unconstitutional
Lifestyle
Most of the art world's major international events scheduled for the early months of 2021 have already been postponed or converted into more pandemic-aware formats.