Shweta Basu Prasad 'scandal': What makes social media rally behind this candid actress
Ever since her arrest, Shweta has been trending on the internet and she is getting vocal support from several corners.
Hyderabad: Five days after she was arrested at the swanky Hotel Park Hyatt in the upmarket Banjara Hills in Hyderabad on charge of prostitution, actress Shweta Basu Prasad is finding friends in unusual quarters: across social media.
Normally preachy and touchy about issues of morality, a large section of social media enthusiasts have rallied behind her in a show of sympathy. A lot of them have even condemned the media for impaling only her and not all the others involved in the episode.
Ever since her arrest, Shweta has been trending on the internet and she is getting vocal support from several corners. This is probably to do with the fact that she was candid, not cagey. She told the police how she made wrong choices in life and how she got drawn into the flesh trade. Her honest statement is winning her admirers.
"I have made wrong choices in my career, and I was out of money. I had to support my family and some other good causes. All the doors were closed, and some people encouraged me to get into prostitution to earn money. I was helpless, and with no option left to choose, I got involved in this act. I'm not the only one who faced this problem, and there are several other heroines who have gone through this phase," she told the police. She is believed to have even talked about the coercion of actresses by many in the industry.
Hyderabad socialite Shreedevi Chowdary launched a scathing attack on media and raised many questions in her blog the stylishbitch.com. She demanded the actress's release. Noted author Taslima Nasreen tweeted: "Sad 2 learn Sweta Basu, a fine actress, involved in prostitution. No better ways 2earn money? Don't let anyone 2exploit u." (sic)
Daggubati Suresh Babu, noted producer of Suresh Productions, told Firstpost that the flesh trade was not something that's new in the movie industry. "It has been there for many years. Film personalities are easily identified with that. Unfortunately, economic situations drive some of them into such activity. One has to look at what the society is doing to address such very unfortunate situations," he pointed out.
Asked whether it is the lure of money or financial constraints or coercion that led young actresses into flesh trade, he said: "It's not like one explanation answers all situations. It is a mix of several circumstances. Most affected people are those who have been forced to do it. Some who are conned and pushed into it don't even know how to get out of it.
A lot of social changes have come in different parts of the world with different names like 'escort services'. Countries have to decide on how to address these issues. Some are extremely rigid and some are too liberal." Suresh said that celebrities would get easily noticed, and more so movie artistes and sports personalities.
Film producer Tammareddy Bharadwaja asked: "Why only single out Swetha Basu Prasad? Why are the police not booking cases against her clients and bringing them before the media? The brothel, the men, and even the provider of accommodation should all be brought to book. Why only the girl?" He went on to add that there were several movie personalities who were impoverished. "But why is the society silent about the shady acts of the Page 3 personalities? How many times have they been scandalised?" he asked.
"Shwetha Basu Prasad is not an isolated case. But why are people talking about the actress, when they cannot control obscenity in movies and the sleazy suggestions in the literature of movie songs?" says a former celebrity relations manager with a popular TV channel.
Some tried to sympathise with her citing her other talents. Kandukuri Ramesh Babu, magazine editor of Namaste Telangana, a popular Telugu newspaper, posted on his Facebook page: "... I am delighted to watch her photographs exhibited last year in Muse Art Gallery. They are simple and beautiful. Each of her photographs were exhibited with the Persian poet Rumi's stanzas and I thought she was struggling to connect mundane life to spiritual world through her camera. They are simple and innocent. Some are profound. And I wish we do not need to judge any one with one of their acts for all their life."
Director Hansal Mehta offered Swetha Basu Prasad a role in his next flick. He tweeted urging people to stop scandalising her. Stop posting pictures of Shweta. Put out the pictures of her wealthy clients and the pimp. Expose the sc****gs, not the soft target," he added.
World
We've all read stories of women who were coerced and abused in the sex industry. They pepper our newspapers, televisions and films – and Lydia Harvey's story is no different. She was abused, confined against her will and never saw a penny of the money she earned selling sex.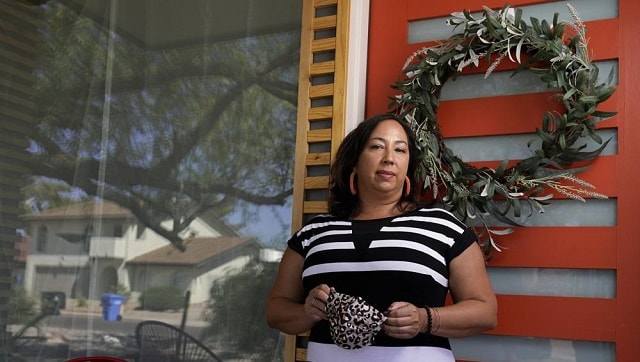 World
As we navigate these weeks that are unspooling a year after March, April and May 2020, memories from earlier in the COVID-19 crisis are popping up in people's social media feeds when throwbacks, reposts and commemorations crack open the digital time capsule of the pandemic before it's even over.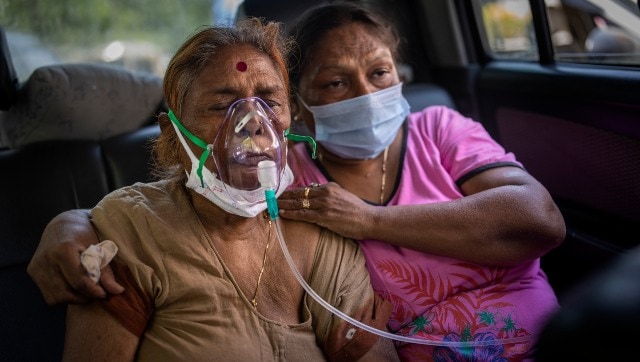 India
The spread of coronavirus in Delhi is still showing no signs of abating, and the resultant distress is visible across social media platforms