Sheetal Sathe arrested: Govt's way of ending Dalit protests?
The arrests have sparked a debate on the how the space for dissent is gradually shrinking under our governmental structure.
There is a sequence in Anand Patwardhan's acclaimed documentary film Jai Bhim Comrade in which a middle aged woman narrates how her daughter lives and fights for the world and not for herself. The daughter, Sheetal Sathe, a gold medallist from Pune's Fergusson College, has chosen a path different from the usual, says the Dalit mother. "I have even prepared myself for the dangers she might face in the future."
On 3 April, Maharashtra Police Anti Terrorism Squad booked Sathe and her husband Sachin Mali under the Unlawful Activities Prevention Act. Both are members of Kabir Kala Manch (KKM), a Pune-based cultural group which highlights, among other issues, the plight of the Dalit community. However, the ATS claims that the group members were not only in touch with the Naxals but also funding their activities.
The arrests have sparked a debate on the how the space for dissent is gradually shrinking under our governmental structure. It is also seen by  many as an attempt to smother the voices that talk about the atrocities on Dalits in Maharashtra.
KKM was formed in the year 2002. Gender justice, foreign direct investment, farmers' suicides and Ambedkar's philosophy formed themes of their plays which were staged in roadside tents, streets and even on trucks. Those who closely observed KKM's arrival on Pune's cultural scene say that things were fine for the troupe until the killings of Dalits in Khairlanji and Rama Bai colony found mention in its performances.
Four members of a Dalit family were killed in Khairlanji, Bhandara district, by a mob in September 2006 over a land dispute. In 2008, a lower court gave death sentence to six of the accused which was commuted to 25 years' imprisonment by the Bombay High Court.
Ten Dalits, who had gathered to protest the desecration of an Ambedkar statue in Rama bai Ambedkar Nagar, a Dalit stronghold, were gunned down in police firing.
After twelve years, in 2009, court gave life sentence to Manohar Kadam, then state reserve policeman who had ordered firing on the mob.
Aanand Patwardhan, who has documented the progress in the case and is a member of the KKM defence committee, says members of the Manch were frustrated with the slow pace of justice. "As a result, their music and lyrics became militant. That's when they managed to miff the establishment."
Ramu Ramanathan, a Mumbai based playwright explains that the Vidrohi Sammelan- the alternative cultural forum in Maharashtra which ran parallel to the mainstream Sahitya Sammelan- was as an influence on KKM.
"In February 2005, KKM members got a crash-course in radicalism from heavy weights of the vidrohi movement like Bharat Patankar, Kishore Dhamale, Kishore Jadhav, Dhanaji Gurav and Sudhir Dhawale. That's where KKM drew their strength from; and their ability to perform guerrilla style," wrote Ramanathan in Tehelka magazine.
"When Sheetal Sathe sang how Ambedkar said if the Constitution did not give people justice — political, social and economic — his people should overthrow it, the State began to act."
Sheetal and Sachin went underground after the ATS arrested seven people in Maharshtra region in May-June 2011 under UAPA on the charges of supporting and funding Maoist activities in the state. The seven included Anjela Sontakke, alleged secretary of the golden corridor committee of CPI (Maoist) and two KKM members- Deepak Dengle and Siddharth.
A Bombay High Court ruling that granted bail to Dengle and Sidhharth emboldened Sathe and her husband to resurface and court arrest, said the KKM defence committee in a statement.
"Unless the police makes out a case that an actual crime has been committed by the accused, they cannot interpret the UAPA to arrest people merely on the basis of any alleged ideology," said the Court.
After the two courted arrest on April 3, KKM said, "Emboldened by these events to hope that due process of law can still bring justice even in these unjust times, and encouraged by signs that there is a civil society that will monitor their progress, Sachin Mali and Sheetal Sathe have decided to test the depth of our democratic system."
Sambhaji Bhagat, a Dalit theatre activist who won the Marathi International Film & Theatre Awards (MIFTA), for the music-design of the play, Shivaji Underground in Bhimnagar Mohalla, told Firstpost that the arrests of KKM members is part of a series where state governments across the country silence the voices which don't toe the line of the establishment.
"Whoever goes against the expected line, is treated as a Naxalite, a rebel, a traitor," he said. According to Bhagat, watering down the UAPA will not help. "They will introduce some other law. These are mere tools. One will be replaced by another. What matters, is the intent," he said.
Domestic and international screenings of Jai Bhim Comrade and the accolades it got, had revived hopes for KKM. However with Sathe's arrest, they might be staring at a bleak future.
Find latest and upcoming tech gadgets online on Tech2 Gadgets. Get technology news, gadgets reviews & ratings. Popular gadgets including laptop, tablet and mobile specifications, features, prices, comparison.
Lifestyle
Our weekly roundup of books that should be on your radar.
Lifestyle
Our weekly roundup of books that should be on your radar.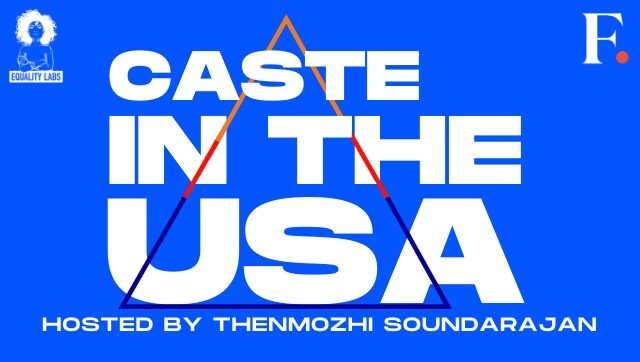 World
'Caste In The USA' is a podcast series examining the pervasiveness of caste discrimination among Indians in the US, hosted by Equality Labs' Thenmozhi Soundararajan. This is Episode 8.