Sheena Bora murder case: Why Alpha men are putty in the hands of Alpha women
It is intriguing that Indrani allegedly chose to murder her daughter using male accomplices though it is as likely that her son Mikhail would also have been a threat to her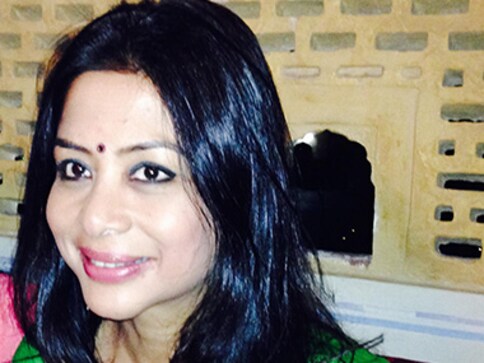 One of the less commented upon aspects in the Sheena Bora murder case - in which her mother Indrani Mukerjea is the prime suspect - is how the five men we have encountered in the media so far come across as weak cardboard characters.
Indrani's husband of 15 years, former Star TV CEO Peter Mukerjea, was unwilling to question his wife on her family or why she passed off her daughter Sheena as her sister even though he had enough reason to realise that she had lied to him. Indrani's hubby before Peter - Kolkata businessman Sanjeev Khanna - also an accused in the Sheena murder, landed up in Mumbai when his former wife demanded it. He duly ended up as an alleged accomplice. Her driver Shyam Manav Manohar Rai, who is said to have played a key part in the strangling of Sheena on 24 April 2012, appears to have done her bidding despite having only a chauffeur's job at stake. Indrani's son Mikhail and Sheena's former boyfriend Rahul Mukerjea (Peter's son by an earlier marriage) did not stretch themselves much to find out what happened to Sheena when Indrani told them she was in America and didn't want to be contacted.
Five men - of whom at least two can be reckoned to be strong men, with ample resources at their command, her present and former husbands - saw inaction or acquiescence with Indrani's wishes as the better part of valour. So did the three others.
Five men, in what can only be called a patriarchal society, were putty in the hands of an ambitious and aggressive Alpha Female. That surely needs some explanation? Since we have none, I would like to speculate on the why factor, though my guesses have nothing to do with the actual flesh-and-blood men we have come across in this case. This is about asking why even Alpha Men sometimes bend so easily to the will of the Alpha Women in their lives.
The first point is cultural. In India more than any other part of the world, maternal influence has a larger role to play with boys and men than elsewhere - and especially in the creation of successful Alpha Men. The potency of saas-bahu conflicts emanates primarily from the huge maternal role in the development of most Indian men, and successful men are likely to owe an even greater debt to their mothers than their fathers. The thousands of successful IIT-IIM men churned out by our country owes much to maternal success drives. We can see this from the way even a Sonia Gandhi pushes her son's case when the daughter seems a more natural politician.
Given patriarchy, Indian men thus tend to have a dual approach to the women in their lives - they may be domineering most of the time, but in those rare instances where they see powerful women enter their lives, they are submissive. This much we should know instinctively from how we treat the actual women in our lives and how we are reverential to the Durgas, Kalis and Parvatis in our pantheon of powerful godesses. Even our gods quiver before them.
Another insight is possible from the evolutionary fight-or-flight instinct we have all developed. When faced with an unknown stranger, we have to decide if they are friend or foe, predatory or harmless. Based on an instinctive assessment, humans either decide to fight to flee.
There are, however, gender differences in how men and women decide on fight or flight. Men, who tend to form hierarchies, and women, who tend to build networks, may have slightly different attitudes to a new power element in their lives. While men may take a binary approach - they may opt for aggression or submission - women may choose from a wider range of options that may include both elements of aggression and submission. This how women get things done even while living in a patriarchal society. They can be formall submissive but covertly aggressive or dominant in the areas they choose.
So, I would like to surmise that when Alpha Men meet Alpha Women, they decide sometimes to be submissive in keeping with their normal flight-or-fight options. Submission is the flight option in disguise.
Another point worth making is that though Alpha Males are more common in society than Alpha Females, the latter tend to be more successful since they have a wider repertoire of options in managing relationships than men. Alpha Men, say Kate Ludeman and Eddie Erlandson in their book, The Alpha Male Syndrome, tend to carry greater risk factors than Alpha Females. They say that while "alphas of both sexes are aggressive, competitive and prone to anger, the male of the species is far more likely to become ruthless, intimidating and belligerent...." In their research they found that "men scored much higher than women on virtually all measures of alpha risk factors."
So it is not difficult to surmise that in the battle of wills between Alpha Males and Females, the latter are more likely to succeed given their fewer weaknesses and risk factors. Men may get violent and then back off in guilt, women manage conflicts to their advantage - but one need not generalise this point.
Men also face another vulnerability when they are confronted by sexually attractive Alpha Women. As a general rule, almost all men are vulnerable to women who are willing to trade sexual favours in return for what they seek, but this may be even truer for powerful women. Powerful men may be both fatally attracted and frightened by sexually attractive women.
Nothing further needs to be said about this male vulnerability beyond the fact that men have proved this over the ages. From the time of the Buddha and Mahavira to Mahatma Gandhi, it is men who have sought refuge in celibacy to prove to themselves that they are invulnerable to sexual charm. From the padres of the Catholic Church to our various gurus, many have fought this vulnerability with less than complete success.
I would suspect that the rape of physically vulnerable women comes from this same male vulnerability to female sexual power. Power is sought to be asserted through a debasement of women to make up for the lack of power in the sexual sphere.
None of this, I must repeat, is supposed to be a comment on the Sheena Bora murder case or its principal characters. However, it is intriguing that Indrani allegedly chose to murder her daughter using male accomplices though it is as likely that her son Mikhail would also have been a threat to her. What Sheena knew Mikhail probably knew too, and he has threatened to tell all, now that his mother is behind bars.
Why did Indrani mark out her daughter as a bigger challenge to her designs than her son? Or was it that the Alpha Female saw another Alpha Female as a bigger threat to her than a son?
We won't know the answer till we know the fully story of Indrani Mukerjea and the demons that drove her life.
India
A team of Delhi Police headed by SHO Mehrauli also went to the Bidhuri Dental Clinic in the national capital to seek a second opinion from the doctor on the jaw that was recovered recently
India
Aftab Poonawala in his confessions to the police has already said that he had wanted to kill Shraddha on several occasions before he finally decided to chop her off into pieces and dispose of the mutilated body here and there across the NCR
India
A red coloured trolley suitcase was lying unattended on the service lane adjacent to Yamuna Expressway near the Krishi Anusandhan Kendra