Shashi Tharoor's bill to improve cities is a good start, but much more needs to be done
India's cities symbolise both: What India should be and what it should not. The infrastructure has not kept pace with the ambition
India's cities symbolise both: What India should be and what it should not.
The infrastructure has not kept pace with the ambition. Our cities are neither ancient nor modern. We are stuck somewhere in between, bonded by some strange spirited attitude or forgetful ignorance. The hard truth and unfortunate reality is that India still does not have a modern city to live in. There is apathy and cynicism, but there is also palpable anger propping up once in a while. The same fury and anguish was heard recently from Gurugram in the North to Mumbai in the West to Bengaluru in the South.
The message was loud and clear.
Our cities were struggling to exist. The public demanded change. As they have, over the past few years.
The politicians, however, counted on short-term memory and apathy. As they have, over the past few decades.
Many prominent analysts therefore rightly focused on the issues facing our cities — broken roads, increasing traffic, non-existent footpaths, improper waste management, unresponsive local bureaucracy, more taxes and even more pathetic outcomes. These analysts also spoke and wrote very eloquently about the solutions to our miseries — no directly-elected and empowered mayor, excessive interference of the state government, multiple agencies and overlapping of responsibilities, improper decentralisation and lack of planning, no financial and functional autonomy and of course minimal citizen participation in decision making.
And yet, no one was willing to strike at the root of the problem, well except Shashi Tharoor. Much to everyone's surprise, he recently announced on his Twitter feed that he was filing a private member's bill to amend the 74th Amendment of the Constitution.
Introducing 2 PrivateMemberBills this afternoon on domestic workers' welfare & for direct election of Mayors 4 accountable local governance.

— Shashi Tharoor (@ShashiTharoor) August 5, 2016
For the uninitiated, the 74th Amendment provides for the powers and functions of our municipalities, their taxation powers and jurisdiction. The 74th Amendment is also where most of our city-centric woes lie. The reasons for its failure include both implementation from our politicos and also its ambiguous drafting (Article 243P to Article 243ZG).
One may strongly disagree with Tharoor's politics, but he deserves a lot of credit for taking this initiative. The mess that is the state of our cities affects everyone — regardless of their background, wealth or religion. And his bill is certainly a big improvement over the current draft of the 74th Amendment. There has never been greater urgency to endow city governments with autonomy and flexibility and this bill does a great job of it. But even then, it has not received the limelight it should have, which only speaks of the interest or the lack of the issue among our lawmakers and policymakers. The reality also is that a private member's bill may not do much in itself, but it's still a useful method to bring sidelined issues to the government's notice.
The bill itself tackles significant issues of our time — generating accountability (directly-elected mayor), creating much more transparency (communication and reporting directly to the mayor), giving a platform to the public to voice their grievance and anger (creation of more ward committees and area sabhas), better financial management of our municipalities (financial autonomy to mayor with borrowing powers), reduction in conflict between the state and the municipalities (compulsory devolution of functions and finances), outsourcing of public works and services to companies and individuals (body corporate or associations can be involved to carry out responsibilities under the 12th Schedule), better governance for large and populated cities (creation of Metropolitan Authority for districts with population of more than 10 lakh).
Imagine if the Metropolitan Authority does get created, which politician would not want to become the mayor of such a district?
Which politician would not want to lead and take decisions for Mumbai, Delhi or Kolkata?
This could be a game-changer for large urban centres in India.
The bigger question, however, is: Has Tharoor done enough? Could he have done more? Yes, for sure. The municipal commissioner may still interfere with the mayor, greater flexibility with regard to municipalities' legislative powers could have been thought of, raising amounts for a municipality may still be kept limited to a "reasonable sum" by the states, greater transparency in the functioning of city governments by demanding date-stamped documents and video-recorded meetings, a mayor-in-council could be in conflict with the officers hired by the mayor, a functioning municipal website in an easy text-searchable format is absolutely critical and the dynamics of a state finance commission and its role are still unclear. And we have yet to discuss the issue of reservation for councillors. Had all this been included, it could have been an ideal amendment bill, but nevertheless it's a very good start.
On the other hand, much before Tharoor's bill, the PMO on its own has been genuinely considering the possibility of having directly-elected empowered mayors for our cities just as it's done in other global cities. And as per reports, the PMO is also open to making a "constitutional amendment". Thankfully, the prime minister did not stop at initiatives such as Swachh Bharat or smart cities but is also planning to devolve powers and functions to municipal governments.
Considering how time-com and patience consuming it is to get a constitutional amendment passed in India, nobody really believes that devolution to municipal governments can actually happen. Nobody believes that mayors can actually be trusted to run cities. And yet, that is the need of the hour. We are tired and frustrated of living around medieval infrastructure and paying sums to which residents of Tokyo and New York are accustomed. All we hope is that the prime minister is listening.
Because, acche din.
Find latest and upcoming tech gadgets online on Tech2 Gadgets. Get technology news, gadgets reviews & ratings. Popular gadgets including laptop, tablet and mobile specifications, features, prices, comparison.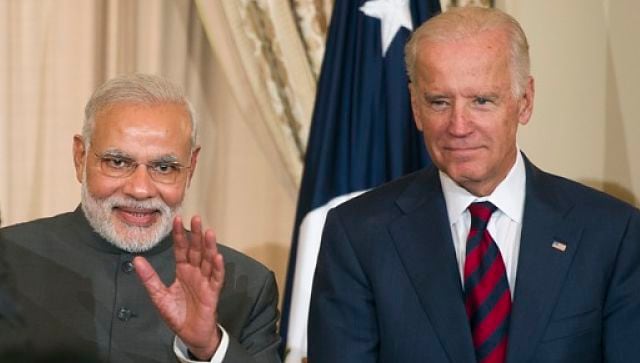 India
As one would expect, COVID-19 and climate change were always going to feature in discussions, since they are the most pressing concerns for the world today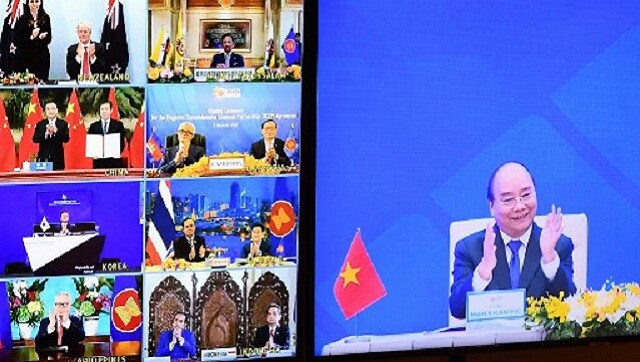 India
For now, there are a handful of major economic concerns that preclude India from considering the RCEP... and one rather formidable geopolitical one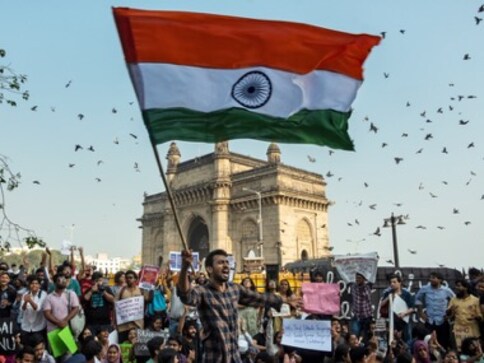 India
IIT-B professor Amit Singh analyses how the phrase "We, the People of India" entered the Preamble in part 6 of IIT Bombay for Justice's #PreambleLectures series