Shantanu Kamble passes away: Remembering the power, influence of the Dalit shahir's rebellion
Shantanu Kamble, who was one of the founding members of the Kabir Kala Manch, died on 13 June
"With your anklets clinking, you come through the path of equality (samata)
Breaking shackles, you come, you come
People are caged in the mansion of caste
Such is the poison that destroys generations
People with flesh and bones aren't seen
People become strangers to each other
You come, while breaking and thrashing the walls of caste"
- Shahir Shantanu Kamble
When shahirs who fight for people through their songs die, it is music that weeps. Shantanu Kamble, who belonged to the tradition of vidrohi (rebellious) shahiri, was one such shahir who died on Wednesday, 13 June, only to be born again in our minds through his songs, poems, and notably, through his struggle. He was born in Satara, Maharashtra, but lived in Mumbai for many years, returning to Nashik after suffering from a stomach illness. During this journey, he became one of the founding members of the Kabir Kala Manch (KKM).
"'Dalita re halla bol na… Shramika re halla bol na' (Dalits, proclaim the attack… Workers, proclaim the attack) was the song that changed the face of anti-caste protests in recent times — such was the power of his music. Many people would often sing his songs, calling them their own. Often, his own musical creations were not credited to him," says Shiva Thorat, an independent researcher and the man behind Creator of Utopia - Wamandada.
Speaking about Shantanu's contribution to the anti-caste movement, Thorat says, "In the sphere of this movement, the shahir and his shahiri are two sides of the same coin. The shahir isn't just the medium through which thoughts are disseminated, he also lends an energy and enthusiasm to them. It isn't enough to be a shahir; it is necessary to observe the core of people and society. Shantanu was a shahir whose songs were part of almost all movements in and outside of Maharashtra after 2005. 'Dalita Re Halla Bol Na' was the song which was like the manifesto of the movement. His understanding of and relationship with people was such that once he had met them, they would not forget him. To accept people and make them a part of one's life is big deal; people would become fond of him over one or two meetings. Anyone who had met him could tell how rooted the sense of humanity was in his nature. In the battle against caste, his shahiri and genuine demeanour were sources of support to others, like the shade provided by a giant tree. He was akin to a pillar who stood against caste, class, and gender oppression, which has now collapsed. How will this sense of emptiness [caused by his death] be filled? It depends on the movement, and the honesty of the people working in and for the movement. He was honest, and that is why he went through such tragic situations at the end of his life."
Shantanu's journey as a shahir, however, wasn't as easy as it may seem. "If one reviews his work and life, it becomes evident that he is one of the most powerful and simultaneously one of the least discussed shahirs of our times," says Kunal Gaikwad, a writer and former sub-editor at the Maharashtra1 news channel, "The songs of this rebellious (vidrohi) shahir have been sung at almost every program of the progressive movement. But most people do not know his name." Is it a failure on the part of society, which cannot recognise a person's work? Or is it an old castiest method to selectively dismiss and ignore shahirs like him, who sing of equality, love, fraternity and who use their music to effect change within and outside?"
"Samatechya waaten tu khankawat painjan yav," writes Shantanu, who seemed to have given a new meaning to love songs, such as in this one, where he skilfully and boldly tells us how the path to love passes through the castiest society. But a society, which is mentally fractured as a result of caste norms, seemed to have been scared of the profound meaning of love and freedom conveyed to us by his songs and poems. In 2005, he was accused of having links with Naxalites. He was put into police custody for almost a 100 days. It was a torturous time for him. Eventually, he was acquitted, innocent as he was. But this physically and mentally torturous period seemed to have left an effect on him which is not imaginable by many of us — simply because many of us do not possess the profundity necessary to understand shahirs like him. But Shantanu wasn't the kind of person to ponder over such selfish trivialities. He was for the people and never sold his music.
'Dalita Re Halla Bol Na' wasn't just a song. It was an experiment to test ideologies, to expand them through combinations. However, it seemed to have unsettled those who couldn't think beyond a particular framework of convenience constructed by vested interests in the anti-caste movement. Shantanu dared to look beyond personal trivialities, to only focus on people and society. But he had to pay a huge price for this. Despite being accused by the police of having links with Naxalites, he always seemed bright, hopeful and optimistic in his music and writing.
He dared to be a shahir at a time when shahirs like him were often looked at as threats to society, avoided by their own people, and forced into depressing isolation.
Shantanu witnessed all of these circumstances. Nonetheless, he continued to fight and write, and most importantly, sing. Following the accusations of being a Naxalite and eventually being released from police custody, his health started to deteriorate. This also thrust him into isolation, both physical and mental, which went on till his death. He had been suffering from a stomach illness, and last week, he was admitted to a hospital in Nashik where he died on Wednesday. Shantanu may have died, but he certainly is not gone. He is right there — in his songs, poems, music, and in the memories of people who will remember him and sing these songs again. Shahirs like him do not die, because their songs, which make us recognise the beauty and ugliness within us, continue to live on.
Find latest and upcoming tech gadgets online on Tech2 Gadgets. Get technology news, gadgets reviews & ratings. Popular gadgets including laptop, tablet and mobile specifications, features, prices, comparison.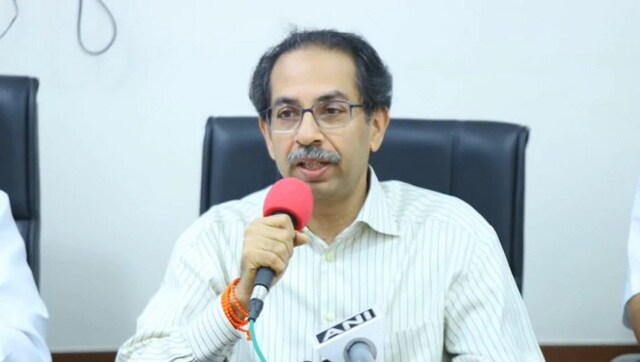 India
In the party's official mouthpiece Saamana, the Sena claimed that using the Governor's office to attack the state government has proved 'costly' for the BJP in Maharashtra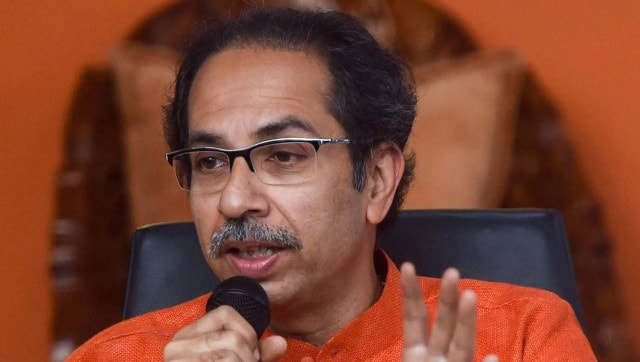 Politics
In a letter to Thackeray on Monday, the Maharashtra governor had questioned the chief minister's decision to keep religious places in the state closed amid the COVID-19 pandemic
India
The accident took place at Kondaibari ghat around 3.15 am on Wednesday when the private bus was going from Malkapur to Surat in Gujarat, a police official said