Shakespeare's Lucrece comes to Mumbai: Why the Bard's narrative poem feels so relevant today
Paul Goodwin hopes to make a powerful statement about violence against women in modern society with his new production based on Shakespeare's The Rape of Lucrece | #FWeekend
From Livy to Ovid, from St. Augustine to Geoffrey Chaucer and from Botticelli to Rembrandt, the tragic tale of Lucrece (or Lucretia) has been retold since Roman Antiquity through poetry, paintings, drama and music — with varying veracity of course. But, perhaps, its most compelling account was written by Shakespeare in his narrative poem, The Rape of Lucrece. While it may not be the first poem or drama that comes to mind when one thinks of the Bard, much like his other works, The Rape of Lucrece has transcended the test of time due to its striking modern parallels.
And its continuing relevance is what spurred eminent Shakespeare expert, Paul Goodwin, to peruse through its 1,855 lines and reinterpret them into a modern adaptation for NCPA's CentreStage Theatre festival. Goodwin has spent the last 30 years as a professional actor, working at the Royal Shakespeare Company, National Theatre and Cheek by Jowl, as well as repertory theatres in the UK. In collaboration with NCPA, he launched The Shakespeare Edit in India this year hoping to bring the Bard's timeless words and seemingly universal themes to the international stage. This Sunday, he will be presenting the theatre company's debut production, Lucrece at NCPA's Experimental Theatre.
In The Rape of Lucrece, Shakespeare tells the story of a woman — and a Roman paragon of feminine virtue — whose fate is sealed when her husband, a Roman soldier named Collatine, boasts of her proverbial purity and chastity to his fellow officers — including Tarquin, the vile son of the king of Rome. The following day, Tarquin travels to Collatine's home in his absence. Lucrece graciously welcomes her guest and lodges him royally but Tarquin repays her hospitality with an act of senseless violence as he goes to her bedroom and threatens her with a sword, demanding and then pleading that she submit to his advances. When she refuses, he rapes her. Unable to wipe out the stain of shame, Lucrece kills herself. Consequently, the angry Roman citizens banish Tarquin and his family, putting an end to the Roman monarchy.
"I thought the subject matter was something that stood up to scrutiny in our current political and social climate," says Goodwin, who hopes to expose the reality of sexual violence and abuse of power in modern society through the ancient Roman narrative. "There are lines in this piece that could have been picked out of today's newspapers. It deals with themes of respect across genders and male entitlement in a patriarchal society."
As rape and sexual assault are tragically a far too common problem in our society, Goodwin hopes to give all the wronged Lucreces a voice. "There is an extraordinarily strong, multi-faceted female character that emerges out of this adaptation. If you want to tell the woman's story, it can't be about men doing something to women and then being victims. It has to be the woman's voice, the woman's story and we have certainly honoured that," he says. "A young woman in India, England or anywhere really will be able to sit in the audience and identify with Lucrece and have the themes of the play speak to her."
Lucrece's rape had profound political consequences historically. The act not only precipitated the collapse of the royal family but also ushered in the Roman republic. Though Goodwin believes it was a watershed moment for the Romans, he thinks the politics were not "overwritten" by Shakespeare in his poem. He stresses his only political priority was to make a powerful statement about violence against women. "I didn't think there's any value in showing the men taking Lucrece and displaying her body throughout Rome, so that they would chase the Tarquins out of town. What I was interested in was showing the violence and the consequences of her rape and making it a rallying cry," he says, "A clamouring call to make change and some comment on society as it currently stands."
Instead of adapting Shakespeare's more popular plays, Goodwin says he wanted to challenge himself with one of his poetic dramas. He says, "I wanted to do a piece that wasn't often done — a poem which was nearly 2000 lines into something that could be presented as a piece on stage in less than an hour. So, I also chose it on a very practical level." The script went through six rewrites and several workshops over a year before its current version was finalised. During the readings, Goodwin discovered something fascinating, "If you put one line in a man's voice and then you put the same line in a woman's voice, it means a completely different thing and carries a completely different weight. So, the thing that we got most out of the process is: Who says what and why?"
Lucrece boasts a seasoned, international cast with noted British stage actress Lucy Briggs-Owen in the title role. The production also includes Irish actress Portia van de Braam and three Indian actors who, Goodwin says, have never done Shakespeare before.
However, Goodwin doesn't believe Lucrece will be a daunting experience for audiences not familiar with Shakespeare. Its modernised and re-contextualised adaptation will make sure it is accessible beyond the realms of academia. "Thats why we're called the Shakespeare edit. We believe that Shakespeare is for everybody and it can be edited without dumbing down. It's not highbrow intellectualism, although Shakespeare works on many levels," says Goodwin, "If I didn't believe we could tell a story that somebody who hasn't studied Shakespeare can understand it, I don't think we should be doing it."
Lucrece is a NCPA and The Shakespeare Edit production
Director: Paul Goodwin; Cast: Lucy Briggs-Owen, Meher Mistry, Portia van de Braam, Adarsh Gourav, Bhagavatula and Abhinav Grover
Venue: Experimental Theatre, NCPA; Date and time: Sunday, 3 December at 7 pm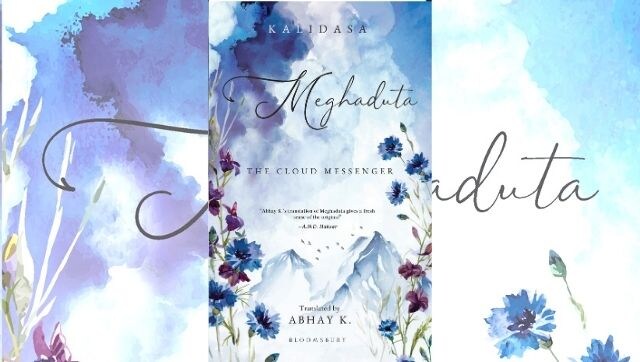 Arts & Culture
Multiple translations of Kalidasa's work in several languages have made the poem accessible to people across centuries. However, in his 2021 translation, poet and editor Abhay K's attempt is to approach Meghaduta with a contemporary lens.
Entertainment
While her earlier career was marked by roles where she was either the vamp or the scheming mistress, Shashikala's later years brought the grace and equanimity that ageing perhaps allows you.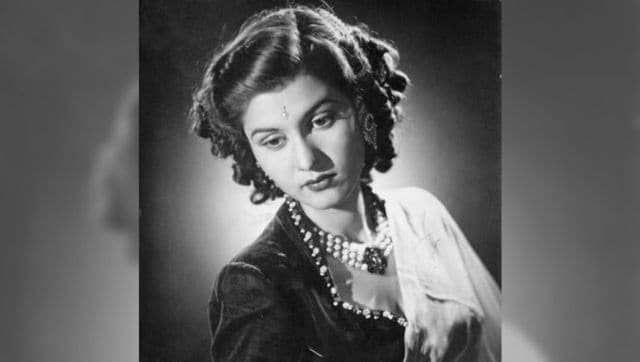 Entertainment
When cast against type, Shashikala unostentatiously strung together a series of parts notable for the manner in which they spoke of rare and treasured feminine kinship, usually relegated to the footnotes of the prevailing cinematic culture.