Shahid Datawala's exhibition pulled down by gallery Tarq, after #MeToo story names photographer
Following a #MeToo allegation that emerged on 14 October, photographer Shahid Datawala's exhibition, Saturated, has been dropped by the art gallery Tarq
Mumbai gallery TARQ has shut down Datura, Shahid Datawala's photo exhibition following allegations of sexual misconduct against the photographer by Amaaya Dasgupta. Amaaya is the daughter of late photographer Prabuddha Dasgupta.
Datawala's exhibition opened at the art gallery in Colaba on 11 October. However in light of the accusations that surfaced, TARQ issued a statement on 18 October stating that the exhibition will be closed with immediate effect. The statement added that Datawala respects and supports this decision. The gallery also said that it was not aware of this situation before the opening of the exhibition.
According to a Mumbai Mirror report, Amaaya Dasgupta, in a Facebook post dated Sunday, 14 October, accused Datawala of molesting her twice in 2016 when she was visiting Mumbai. According to her, Datawala was a friend of her parents and after the demise of her father, they grew closer still. She writes that Datawala considered his god-daughter.
During a visit to Mumbai in 2016, however, she writes that Datawala made unwelcome advances towards her twice: one evening at a house party, and the next day at his own home. She confronted him on both occasions, and Datawala apologised. Subsequently, Dasgupta writes: "I cut him out of my life for about a year, and let him back in shortly after, thinking I'd be able to forgive him. But I could not. I have not."
The Mirror report included Datawala's statement in response to the allegation against him. He was quoted as saying:
"After taking the time to process what she has said over the phone, and as per her request, this is my public apology — unconditional, for any unintentional and/or inadvertent actions that have made her feel uncomfortable. I do not condone my actions that night and I pledge to support the movement that is happening in our culture. It is necessary and long overdue."
Find latest and upcoming tech gadgets online on Tech2 Gadgets. Get technology news, gadgets reviews & ratings. Popular gadgets including laptop, tablet and mobile specifications, features, prices, comparison.
Lifestyle
As the global pandemic continues, American chess grandmaster Hikaru Nakamura is leading a renaissance in chess as thousands of viewers are tuning in on the livestream website Twitch.tv.
Lifestyle
One staple of the working wardrobe has particularly interesting roots – the humble blouse, which gained prominence around the turn of the 20th century thanks to new manufacturing techniques.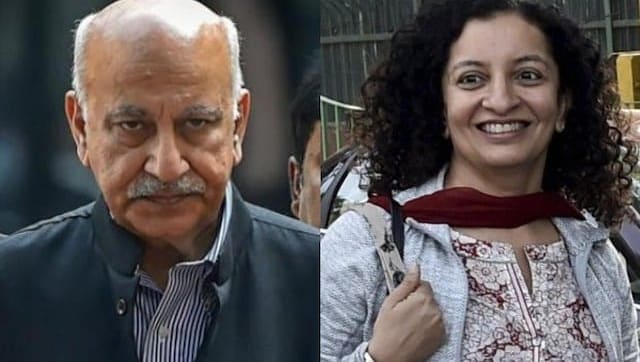 India
Ramani on Tuesday said she felt compelled to speak after seeing women who shared their experiences of having experienced inappropriate behaviour.