Sex in the city: What Durga Pujo does to Kolkata's hormones
Is Bengal's pujo really second only to Gujarat's Dandiya Raas and Garba Nights in whipping up those hormones? The Durga Pujo the perfect mating and dating playground, and for excellent reasons.
Remember the Wild Stone deodorant ad? A Bengali bou dressed in a shaada saree-lal paar (a white saree with a red border), forehead emblazoned with red shindoor bumps into a male stranger in her house. The drums pulsate in the background, there are glimpses of the Durga idol or protima, and the lady with flexible morality immediately makes the beast with two backs with the fragrant stranger she's bumped into.
Cut to Parineeta. Where Saif – playing a landed gentry gent – decides that there can be no better time than the Durga pujo to take his friendship with the very Bengali Parineeta, played by Vidya Balan – up a notch. Once again we are made to see love blossom while Durga Pujo celebrations are in full swing with Sanjay Dutt doing the dhunuchi naach while Saif and Vidya make eyes at each other. Leading to the very Bengali-dressed Vidya Balan make love, not war to the strangely rhythmic beat of the pujor dhol  at a wedding afterwards.
Blasphemy, slander, how can these film-types depict such carnal behavior while we Bengalis are praying to the mother?
But are they really that far from the truth? Is Bengal's pujo really second only to Gujarat's Dandiya Raas and Garba Nights in whipping up those hormones? Well, in Bengal, it's more about romance with just a little roll in the hay on the side. The Durga Pujo the perfect mating and dating playground, and for excellent reasons.
The coming out party
The pujos are the one time in the year, when Laali, Bablu, Tojo, Reshmi, Bantu, Tampu, Rumki, Habla - and the rest of Bengal's beautifully daak-naamed denizens - step out on the streets for neighbourhood or parar pujos. The boys and girls who normally would be sneaking around behind their parents backs to meet each other, can suddenly stay out all-night at the pandal (pronounced to rhyme with "candle", not like the Northie pan-daal). All on the pretext of looking after the protima or doing adda. Gaanda phool or marigold in the air, pujor chants, Rabindra Sangeet music blaring. This is where love blossoms as Bengalis who aren't known for being flashy, dress up in their wedding finery and hit the streets.
Dada daakte daakte prem hoye gelo
The phrase loosely translates as "Calling someone brother, brother, love happens". The pujo is the perfect time for the amorous dadas, like the math tutor and also dishy neighbour, to make the moves on his student. Or the fetching young Bengali girl to bat her eyelids at her brother's friend. Calling your paramour dada or brother immediately removes him from suspicion in the eyes of the family. After all, what's in a name? This is Bengal's version of the Punjabi "he's my rakhi brother" syndrome. Usually these aren't blood relatives who are hooking up, although that's not too unusual. We had a pioneer in Satyajit Ray after all.
The mating dance
Also known as the Dhunuchi for men and the Rabindra Nritya for women. I am still scarred by a pujo I attended where various men and women took to the floor in front of the protima and gyrated and made eyes at each other in a wild, unshackled, slightly unhinged display of animal desire and very good footwork. It was something akin to what you would usually see on a wildlife program. Bengali men dressed in beautiful kuchono or pleated dhuti and panjabi (not our brethren from the North but our kurta), and women draped in gorgeous Bengali cotton sarees showing the entire pandal-full of people how the rhythm is gonna get you. If one of Bengal's women sets their eye on an object of their desire during the mating dance, there's no way to save that man. And vice versa. Who can resist those swiveling hips and big kohled eyes and swishing dhotis. If he can hold a hot urn with burning coals in it between his teeth while dancing like a whirling dervish, just imagine what else he can do. The possibilities are endless.
A bite of phuchka, a bite of love
The pop-up kitchen may now be in vogue in Europe, but it's been around since time immemorial in Kolkata. During the pujos, roads which had nary a food stall, are suddenly peppered with food carts and pop-up restaurants serving everything from phuchka to rolls to Bengal's state cuisine – Chinese food. Many a lowered glance is shared over a plate of chowmein, and much to Didi's dismay there is much free interaction between the boys and girls. And it's while jostling at these stalls, that many a romance blossoms. Just when you pop a phuchka into your mouth, you turn to see that Robin-da from two houses down is looking longingly at you as he asks for more jhaal. By the time the phuchka has crackled in your mouth and the tangy water has brought tears to his eyes, unspoken love has already found a way into the heart.
The festivities have already begun today in Calcutta, and you can hear the wafting strains of Rabindra Sangeet from the loudspeakers. You might as well step out on the streets and witness the Charulata-meets-Animal Planet Mating Special.
Entertainment
In an exclusive interview, Herron discusses what she brought to the already well-established world of Loki, how her identity as a woman filmmaker contributed to the lead character's gender fluidity, and mixing polar-opposite genres to construct a unique world for the God of Mischief.
Entertainment
And Just Like That will be a 10-episode series and the production is going to start in summer this year in New York.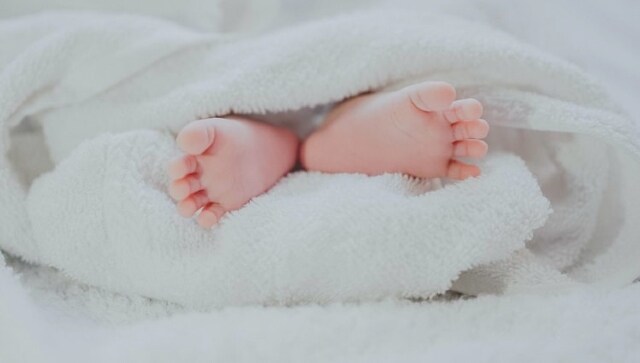 India
Data recently released by the Census Department of India shows that the birth and death registration with the Civil Registration System (CRS) in India went up considerably in 2019