Sex education takes a step in the right direction with govt's Saathiya app, resource kit
We have very little discourse about intercourse, but the Saathiya sex education manual by the government is a good first step towards rectifying that
I have long criticised the government for its overtly homophobic and misogynist stance. While the prime minister has evaded the topic, we had Sushma Swaraj mentioning explicitly that homosexuality is against Indian ethos when quizzed by a journalist. This occurred when Swaraj announced amendments to the Surrogacy Bill.  (Watch this video where Barkha Dutt echoes my views.)
The government also abstained from voting in the United Nation's effort in appointing an independent expert to protect LGBTIQ rights. I was furious. You are not progressive and sensitive if you "abstain" from taking key decisions that could help thousands from a marginalised and ostracised group of individuals. Moreover, while the Congress deserted its MP Shashi Tharoor, when he called for a discussion on Section 377, the BJP's MPs were seen on TV continuously mocking him. This may seem as un-Parliamentary to many, but it is the truth: we're so ridden by homophobia that even the house of our elected representatives isn't free of it.
However, I was glad to read a certain piece of news this week. A Press Trust of India release read: "Shri CK Mishra, secretary, Health and Family Welfare launched the Saathiya Resource Kit including 'Saathiya Salah' Mobile App for adolescents, as part of the Rashtriya Kishor Swasthya Karyakram (RKSK) program. One of the key interventions under the programme is introduction of the Peer Educators (Saathiyas) who act as a catalyst for generating demand for adolescent health services and imparting age appropriate knowledge on key adolescent health issues to their peer groups. In order to equip the Saathiyas in doing so, the Health Ministry has launched the Saathiya Resource Kit (including 'Saathiya Salah' Mobile App)."
Read on Firstpost: Health ministry's new sex education manual enters as-yet untouched territory of sexuality and gender
I initially thought this would be one of the many mechanisms to tell girls to dress modestly and to announce the benefits of the holy bond of matrimony.  But I decided to download this app, just to get a kick so that I could draft an angry post. I was happy to be disappointed.
Here are some of the questions and responses in the app.
Kishore Awastha: Adolescent Age
1. Why are there marks in the breasts and groin area.
2. Why do some young boys get delayed facial hair.
3. What kind of underwear should we wear.
All the responses are appropriate, with no overdose of sanskaars.
Youn Sambandhi: Sex Related 
Q: Is masturbation a normal? Does it cause impotency?
A: It is normal. It doesn't cause impotency.
Q: Should one get into a sexual relationship before marriage?
A: It depends on the individual. Sexual relationship would be with consent, not by force. It is important to be aware of  HIV, other STDs and unwanted pregnancy.
I browsed through the information on the app, I couldn't find anything regarding homosexuality. I should add that I just have checked the app and do not have access to the entire kit. However, here's an extract from an article in the  Indian Express that speaks about the resource material speaking against stereotyping of genders and sexualities without making much noise about it: "…They can feel attraction for a friend or any individual of the same or opposite sex. It is normal to have special feelings for someone. It is important for adolescents to understand that such relationships are based on mutual consent, trust, transparency and respect."
This is a giant leap for the education sector. I have grown up reading Dr Watsa's columns in Mumbai Mirror and am aware of the ignorance that people have about sex. I remember, a dozen years ago, someone had told me that he thought that 'clitoris' was the name of an asteroid or a planet or some part of the galaxy. I have had calls from friends asking me — a gay man — "Which hole?" on their first (heterosexual), wedding night. So, I am aware that things can get too itchy-bitchy-tricky as we don't have a culture of speaking about sex, only having a lot of it. Hence we have such a huge population and very little discourse about intercourse. Hopefully, things are changing.
Great move, Narendra Modi and your entire team of ministers.
India
Modi tweeted, "I pray for the good health and speedy recovery of Dr. Manmohan Singh Ji."
India
The prime minister has closely monitored the Kedarpuri reconstruction projects worth Rs 250 crore in Uttarakhand.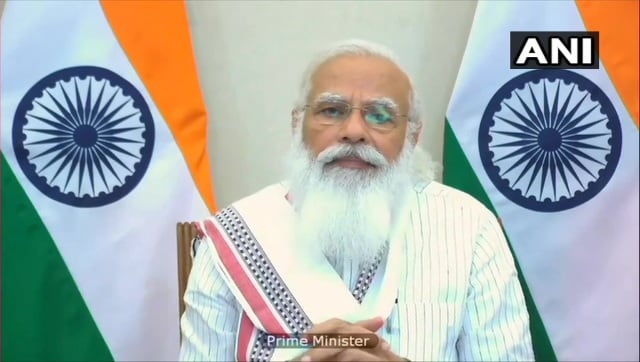 India
Modi cited the government's success in privatising loss-making public airline Air India to assert that this shows its commitment and seriousness.