Seven quotes by APJ Abdul Kalam that continue to inspire us
Recipient of three of India's highest civilian awards – Padma Bhushan, Padma Vibhushan, and Bharat Ratna, APJ Abdul Kalam, the former president of India, was everything that India could ever be proud of.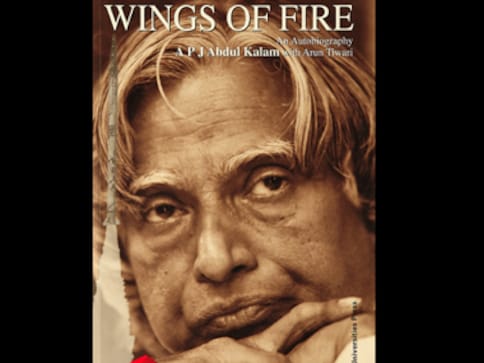 Recipient of three of India's highest civilian awards – Padma Bhushan, Padma Vibhushan, and Bharat Ratna, APJ Abdul Kalam, the former president of India, was everything that India could ever be proud of. Besides being a renowned scientist and a visionary, he was also an author of as many as 17 books, many of which were best-sellers.
But there's one book that significantly stands out and deserves a special mention. Wings of Fire, his autobiography which he co-wrote with Arun Tiwari, his colleague in the field of military defense research, is one which captures APJ Abdul Kalam's journey from childhood to his days as a scientist.
The book brings into perspective a lot of things that we don't usually pay attention to – of how to recover from failures, battle hardships and come out successful. It's an insight into Kalam's own struggles and achievements.
"The trouble is that we often merely analyse life instead of dealing with it. People dissect their failures for causes and effects, but seldom deal with them and gain experience to master them and thereby avoid their recurrence. This is my belief: that through difficulties and problems God gives us the opportunity to grow. So when your hopes and dreams and goals are dashed, search among the wreckage, you may find a golden opportunity hidden in the ruins."
As humans, we often feel bogged down by failures and stop looking for opportunities. But Dr. Kalam taught to do just the opposite. He believed in diligence and facing the problem.
"Why be afraid of difficulties, sufferings and problems? When troubles come, try to understand the relevance of your sufferings. Adversity always presents opportunities for introspection."
One of the best things about Dr. Kalam was his positive outlook towards everything. There was never a speck of negativity in his words. He always encouraged everyone to be simple, secular and humanitarian, just like him.
"The sides of the mountain sustain life, not the peak. This is where things grow, experience is gained, and technologies are mastered. The importance of the peak lies only in the fact that it defines the sides."
Wings of Fire is also the story Dr. Kalam's early life before he became the president of India. It tells us about the time when he was a little boy who lived in Rameswaram, Tamil Nadu, and sold newspapers to help his family, once again reminding us that ideas can come from anywhere and success is solely dependent on great ideas.
"Within the mind are all the resources required for successful living. Ideas are present in the consciousness, which when released and given scope to grow and take shape, can lead to successful events."
He takes the opportunity to remember his parents, teachers and relatives, all of whom had a role to play in influencing him to learn, travel and grow.
"My story—the story of the son of Jainulabdeen, who lived for over a hundred years on Mosque Street in Rameswaram island and died there; the story of a lad who sold newspapers to help his brother; the story of a pupil reared by Sivasubramania Iyer and Iyadurai Solomon; the story of a student taught by teachers like Pandalai; the story of an engineer spotted by MGK Menon and groomed by the legendary Prof. Sarabhai; the story of a scientist tested by failures and setbacks; the story of a leader supported by a large team of brilliant and dedicated professionals. This story will end with me, for I have no belongings in the worldly sense. I have acquired nothing, built nothing, possess nothing—no family, sons, daughters."
The book also covers his laudable work as a scientist and details how he went on to become a key player in Indian space research and missile programs. His zeal and dedication for the betterment of the country took precedence over everything else, so much so that he once missed his niece's wedding because he had to stay up all night for a meeting with the defense minister.
"To succeed in life and achieve results, you must understand and master three mighty forces— desire, belief, and expectation."
Wings of Fire is more than just an ordinary autobiography. It is the great Indian dream that was made real by Dr. Kalam. It reveals his unbiased views about communal, social and economical discrimination. It makes us aware of collective goals and victories.
"We are all born with a divine fire in us. Our efforts should be to give wings to this fire and fill the world with the glow of its goodness."
World
According to his attorney, the accused Filippo Bernardini grew up in a conservative area of Italy as a bullied, lonely, and gay child who found solace in reading. She claimed that he wanted to feel like an industry insider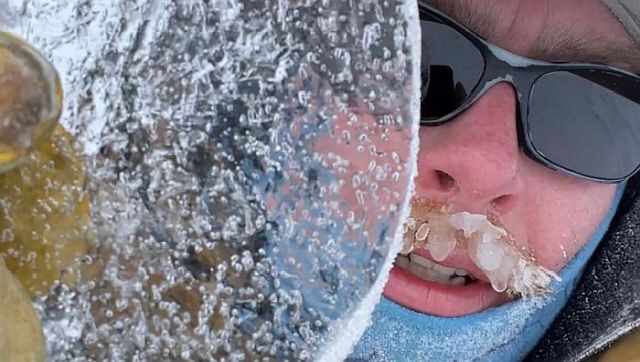 Explainers
A growing number of scientists are using the short-form video app TikTok to increase climate change literacy, campaign for action, and combat online misinformation. Some of them have gone viral
World
Seven-year-old Praanvi Gupta wants to write a yoga book for children and meet India's Prime Minister Narendra Modi, an avid yoga practitioner, who has been promoting the discipline at home and abroad