Seven golden rules of lesbian dating
Being an Indian lesbian can be wild fun. But only when you know how to play the game. Here are the seven must-follow rules.
By Tappy Tippy
It's a minefield— when you are dating someone of the same sex. And especially if the sex happens to be the fairer one! Most of you would think it would be easier, right?  You deal with the same issues— shopping, PMS, body-weight issues, gossip and then the sulks, mood swings, tantrums and the occasional joy. Take it from me—not really! Here are my rules to make your way through the Indian lesbian dating scene…
Rule No 1: You are hot property but act fast
Yes, you are hot property! Bi-curious, Bi-sexual, Women in open Rrelationships, married but mingling with the Same Sex… Many labels abound and few women wear the tag of being lesbian with ease! Also given how many closets most gay women live with, only a miniscule percentage ever really come out. So if you are "coming out" to yourself and being openly proud of your own sexuality, get prepared for the spotlight.
If you are reasonably presentable, own your own wheels/pad and are financially stable, women will woo you and how! Your phone will ring off the hook. You will be quizzed on everything— from past, present to minutiae like favourite colour and fantasy! You will be invited to house parties, sleepovers, community events, movie screenings, late night drives; and discover more BFF's than Paris Hilton in a few weeks!
Well-meaning lezzie couples will try and fix you with friends, and you will get more than your dose of dating advice and phone numbers.
Names of women who may be interested will be dropped and you will be the topic of much conversation. You will be asked to dance, advised to loosen up and politely told to get onto the whirligig of sex, lust and smoke!
But let me assure you, this spotlight is temporary with no exception! The limelight will stay perhaps only till you give in— and change your status from single/virgin to complicated, in a relationship or a slut on heat! Also, only until the next new attractive, single, independent face walks into the lesbian scene...
Rule No 2: Facebook/Twitter is your best friend
Sure, social networking sites work for everyone— business, personal, professional or a plain pick up. But in the lesbian dating scene – it is really where a lot of the opening gambits are made. While cheesy names ( I know, Tappy Tippy doesn't really go that far— but Tooty Fruity, Buzzing Bee, Rain Droplets, SingleMaltonRocks, Crazy Chica – it's an adjective filled world you are going to contend with), stranger pictures (grainy faces, sketches in black and white, body parts, celebrities— almost everything is fair and square) and cheesy lines.
Multiple personality disorder is also common and you may find friends having more than one Facebook handle to chat with friends their girlfriend doesn't like. You may also find a lot of curious men posing as women, inviting you to web cams and phone sex, to hopefully wean you back into the heterosexual mating game! So be smart to stay one up.
Despite disadvantages, why Twitter/Facebook works is to suss out strangers you want to get to know better and be friends with, discover their levels of intelligence and emotional quotient with a safety net in place. And trust me, the chemistry that can get sparked and the intelligent banter that can take place in a chat window is phenomenal. Comments, pictures and of course reading up views of common friends comes in handy to know what you might be getting into before you go on a date!
But know that any social networking move will be dissected and bisected by the L-World! You can't be friends in public/digital or online spaces without someone raising an eye brow or questioning banter on your status! No exploration is private and everyone in the community has a judgment and an opinion about it. So, develop a thick skin and learn to keep explorations, dates, introspection of your romance and love life off your Facebook updates/wallposts!
Rule No 3: No one is single!
A harsh truth, that. Yes, they may be sitting across a coffee table and telling you so with almost puppy dog eyes, but no one is really single in the lesbian scene. There is some undercurrent always going on— friends with benefits, one night stands, exes with physical strings attached. So brush up your math, logic and read up on Sherlock Holmes because his deduction skills are going to come in handy— as you figure out which girl you bumped into at a party is single or really just playing the field.
You need to wisen up if you don't want to have your heart broken and your ass whipped by her current girlfriend or become the community's latest chai time gossip. Read the undercurrents— if she's on BBM constantly; if she's getting picked up and dropped off by her 'best friend', or if she is flirty on chat, but isn't in person and refuses to acknowledge your presence beyond casual pleasantries… you can safely assume she's not single!  Just single-on-chat.
We also have another fairly statistic backed theory: You could be pursued and scouted to fit in the 'BLANK-SOME category'— threesome, foursome, manysome, orgy— experimenting in same sex relationships is easy and you could well be a part of someone else's number's game without even realizing it!

Rule No 4: Embrace the ex-factor
The best advice I got from my first lesbian friend who sat me down the night I came out to her was, "The lesbian world is very incestuous. So the first thing you have to learn is to be friends with your exes and your flings! We are just simply too few in numbers! Get ready for it."
It's true. I've seen exes hang out with their ex-girlfriends and their current partners without even a mere raising of the eyebrow from friends. In fact, some of them have gone out of their way to play cupid for their ex-girlfriend! The rhyme for dating success in the lesbian community could well be —if the girl you must win, with the ex-girlfriend you must begin.
Trust personal experience— if her ex-girlfriend doesn't like you—you ain't gonna score brownie points! And yes, bitching out your ex-girlfriend— unless she was Cruella II— is not at all a good idea. She might soon be a part of the same group or dating a close friend and having to eat every nasty thing you said about her could give you a serious case of indigestion! Nonetheless, it's a tough art to master— to steel yourself and smile as you watch an ex-girlfriend or fling move on with ease.
Also learning how to be super cool even as you know that your current crush could have dated every single woman in the room is a skill you must perfect before you jump into the dating scene. Sometimes, it also tests your observation skills and memory in conversation around a dinner table, as you watch the undercurrents of 'who's been with whom' before you open your mouth!
Rule no 5: Love everything about women
Dating a woman will need you to love everything about a woman. Yes, PMS included. Patience and perseverance are adjectives which will come handy. It's tough to hold a woman's attention all the time so get interesting— will you? Learning a language, having a yen for travel or even being good with poetry or the camera are skills that come handy.
Most lesbian women are known to be superb hosts and if cooking is not your skill, maybe ordering perfect takeway is! A potential date impressed me, when she fixed a car horn that refused to stop blowing in a five-star lobby in a few minutes. Trust me, you want to date a woman who can handle herself and help you in a sticky situation.
Most lesbian women appreciate women who are 'women'. So don't lose touch with your feminine side. Vaginal washes, Brazilian waxes, sexy lingerie, candles and incense will play a larger role in your equations with a potential date/lover than it ever did in hetro-horsing around.
Rule No 6: Safety does NOT lie in numbers
At one level the rules of dating in the lesbian world are similar to any other playground: Be friends, go out in a group, discover mutual interests. But going on a date with a girl you like with your lesbian friends is a singularly bad idea. Subtlety doesn't come easy and the teasing could kill any blooming romance. Also by the time you have made up your mind a well meaning friend could have made their move— and you could be left hanging high and dry or forced into intimacy/decisions of any kind, faster than you would like to.
What's wise and extremely practical is to date your potential  girlfriend with your straight friends. Neither will your straight girlfriends make goo-goo eyes, or pass their phone number in a tissue, but they will also give you valuable advice of their perspective. What's more, it will help you address potential issues like emotional stability, comfort with her coming out process, ease with your friends and common interests with much ease and at your own pace!
Also, if and when you decide to go your separate ways, it will not become the whole group's business and picking up the pieces might be a little easier.
Rule No 7: See, but more importantly, be seen
It may be a cliché— but out of sight, baby, is out of mind! So if you are looking to date, we suggest you say yes to every party, movie screening invite that comes your way. Parties, community events are hard to come by— maybe twice or thrice in a month given the small numbers and unlike the gay boys scene— where numbers, parties and groups are a plenty— you will end up bumping into regular faces here.
Say yes always. Be diplomatic and tactful— and attend events, even if it is merely to mark attendance. RSVP if you are missing events so you are not considered a snob or labeled picky/unfriendly/cold. Also choose a lesbian friend you can be comfortable hanging out with, or learn to smoke or nurse a drink. Either of these will come handy. It's also the best way to be introduced to more people, meet the strange Facebook names and actually hope to hell, a coffee/sane conversation can be on the cards.
Managing perceptions and people in the L-World is even more important than managing a brand because people seemed to have an opinion without even having met you online or in real life. Fellow lesbians can happily nip a 'could have been a relationship' by telling another she's not your type. As a rule, lesbian women can be self-obsessed, sensitive to criticism and also gossip.
Your new best friend could easily start dating your available ex. So if you've dated a few women, slept with some, you could be dealing with more labels and gossip than you can handle. But the lesbian cult is incestuous and learning to be a part of this endlessly circulating library is wise because there ain't any way out!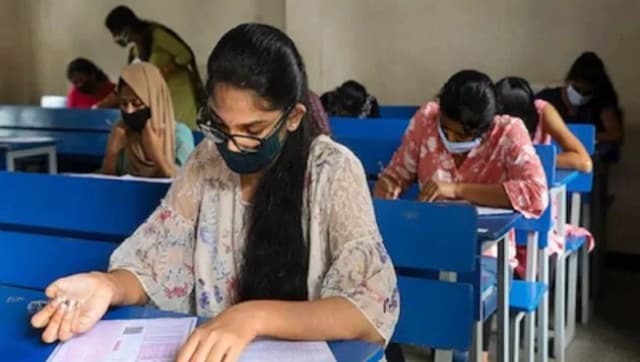 India
The exam is organised for admissions to a five-year Integrated Programme in Management at IIM Jammu and IIM Bodh Gaya
India
Once the deadline ends and if the government decides not to extend it, any PAN card not linked with Aadhaar will be 'inoperative'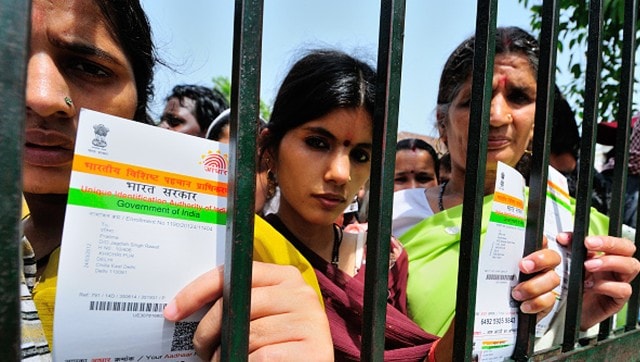 India
In case someone fails to do the linking by the deadline, their PAN cards will be declared inoperative from 1 April and they will also have to pay the penalty