Scientists discover 90 new gene regions linked to obesity: report
Scientists have discovered more than 90 new gene regions that play a role in obesity.
Washington: Scientists have discovered more than 90 new gene regions that play a role in obesity. Researchers with the international Genetic Investigation of Anthropometric Traits Consortium (GIANT) analysed genetic samples from more than 300,000 individuals and found 97 sites in the human genome associated with obesity. The finding triples the number of previously known regions.
"Our work clearly shows that predisposition to obesity and increased body mass index is not due to a single gene or genetic change," said senior study author Elizabeth Speliotes at the University of Michigan Health System.
"The large number of genes makes it less likely that one solution to beat obesity will work for everyone and opens the door to possible ways we could use genetic clues to help defeat obesity," she said.
Speliotes and colleagues investigated the genetic basis of body mass index (BMI), a common measure of overall obesity, in up to 339,224 individuals.
Across the genome, which is the full set of a person's genes, they found 97 sites associated with obesity.
Once better understood, these genetic mechanisms may not only help to explain why not all of those who are obese develop related metabolic diseases, such as type 2 diabetes and high cholesterol, but could lead to possible ways to treat obesity or prevent metabolic diseases in those who are already obese.
The analyses of genetic link to BMI indicate that the central nervous system has a role in obesity susceptibility, including a pathway that responds to changes in feeding and fasting and that is thought to be targeted by an FDA-approved weight-loss drug.
"Using novel computational methods, we have pointed to new biological pathways that act in the brain to regulate overall obesity, and also to a different set of pathways related to fat distribution that regulate key metabolic processes," said senior author Joel Hirschhorn, Concordia professor of pediatrics and professor of genetics at Boston Children's Hospital and Harvard Medical School.
In a companion study, an analysis of 224,459 individuals helped identify 49 sites in the genome associated with waist-to-hip ratio - a measure of body fat distribution.
People with waistlines larger than hip circumferences have more belly fat surrounding their abdominal organs.
Accumulation of fat, especially around the stomach, increases the risk of cardiovascular and metabolic diseases.
Some sites display stronger effects in women than men, demonstrating that genetic regulation of body fat distribution varies between the sexes.
"We need to know these genetic locations because different fat depots pose different health risks," said Karen Mohlke, professor of genetics at the University of North Carolina School of Medicine and a senior author on the paper that examined waist-to-hip ratio of fat distribution.
The two papers were published in the journal Nature.
PTI
World
According to the ministers, India has a robust, efficient and comprehensive system for registering deaths and all COVID-19 fatalities are systematically recorded transparently following a legal process
India
The coronavirus death toll climbed to 5,24,181 with 24 fatalities, the data updated at 8 am stated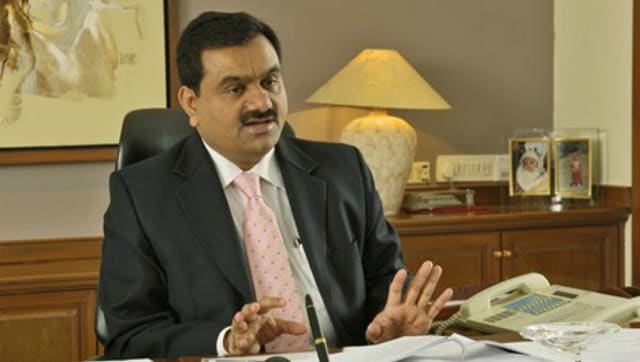 Business
For its healthcare foray, the group reportedly has been in talks with big names in the sector and may invest up to $4 billion