SC ruling on 377: It makes office a nightmare for queers
It doesn't worry me that the SC verdict might see me in jail some day. It makes me angry that it asks me not to be myself for a greater part of the day, every day I live. How is that fair?
by Shuvajit
One of the first survival tricks you pick up - once you have reconciled to the idea that you're homosexual and an integral aspect of your life is mostly fodder for bawdy drunken jokes and stinging insults - is the art of making a poker face.
This poker face has to be held at all times - at after-work social dos, during coffee and smoke breaks, at colleagues' birthdays and several other shenanigans of the HR department, meant to make work a warm, happy experience.
After studying economics at a respected college in India and graduating from a premier business school in India, I told myself that apart from my resume, this poker face was necessary to take me up the corporate ladder in future. This is a great job, this is what I lost sleep over for so long. So the fact that maybe half of my colleagues would think I am a weirdo who needs see a psychiatrist, should be a discomfort easy to stomach.
But then there's another successful boardroom survival trick - acting as though the bigoted, 'aadmi hoon aadmi se pyaar karta hoon' jokes, are not disturbing because they are referring to 'other people'.
I have worked with two international MNCs with stints abroad in the past, and at present I'm employed with one of the biggest business conglomerates in India. There are a few things that need to be spelled out loud and clear about Indian corporate work climates which makes the Supreme Court's passing-the-buck act even more distressing.
Firstly, most international multinational companies have a tolerance towards sexual orientation policy , but only on paper. Because apart from that one clause in the disciplinary information documents, there is no infrastructure to back this policy.
For example, who do you complain to if you feel humiliated by the words and action of a colleague? In fact, wouldn't you think twice before complaining when most of your other colleagues don't find anything offensive in what was just done/said?
There is a reason why the policies of tolerance are restricted to just papers, I think. To grow as a leader in business, an organisation needs to garner popular support. And you cannot amass appreciation from the masses if you are throwing your weight behind something that is a butt of jokes and a matter of disgust to large sections of the society - especially in a country like India.
But why are people disgusted by the idea of homosexuality? I have no idea. I would blame it on prejudice, lack of education, ignorance etc...  but I know that all this is just scratching the surface.
So what does the Supreme Court verdict effectively do in a moral climate like that?
It tells these people that it is alright to be ignorant, it is alright to distance yourself from the battles of other fellow human beings, it is absolutely alright to be selfish and dismissive if not prejudiced and hurtful. Oh, it also says that it is not its business to worry about hundreds of people whose very existence has been put into the same moral bracket as that of murderers and rapists.
All the companies that I have worked with have a policy of no-discrimination on the basis of sexual orientation. For the international MNCs, the policy is a carry-over from international policies and they are not only tolerant but supportive. For the Indian MNC I am currently employed with, the clause has been a conscious addition to its policy reserve to make themselves more marketable to the international clients in future.
But here's what happens in the actual work space. Effeminate people are mimicked and ridiculed, Grand Masti/Dostana jokes are cracked, and the feeling that homosexuality is something that 'spooks' 'normal' people like them is not only discussed but also agreed upon. Meanwhile the likes of us sit in a corner, or at times among them, tapping away on our phones for distraction.
After this Supreme Court verdict, I know that personally, I would think ten times before being 'out' in my work place where I have to lead a team. In a professional role which demands leadership qualities and command over a team, admitting that you're gay has always been a huge drawback, irrespective of your talents or professional expertise. The Supreme Court verdict just legitimized the cause of that agony.
Recently, Sushmit, a friend of mine working with an Indian MNC with its headquarters in Gurgaon, tried to mobilise opinion in favour of a policy that doesn't discriminate people based on their sexuality in his office. The company doesn't have a policy like that in place yet.
"Given that I tried to start a programme on those lines, there is little doubt about my sexuality now. And when the Supreme Court gives a verdict like that, all my efforts come to a screeching halt. I feel like I have little logic to support my arguments now," he told me. In fact, a few days ago he told me how he had to quietly walk out of his canteen when his colleagues started cracking jokes about the Delhi Gay Pride March. The struggle of the likes of him, just got longer.
A friend at work, who I just came out to, asked with aching concern, "Do you have male parts? Do men have sex with men in India, really?"
It doesn't worry me that the SC verdict might see me in jail some day. It makes me angry that it asks me not to be myself for a greater part of the day, every day I live. How is that fair?
As told to Piyasree Dasgupta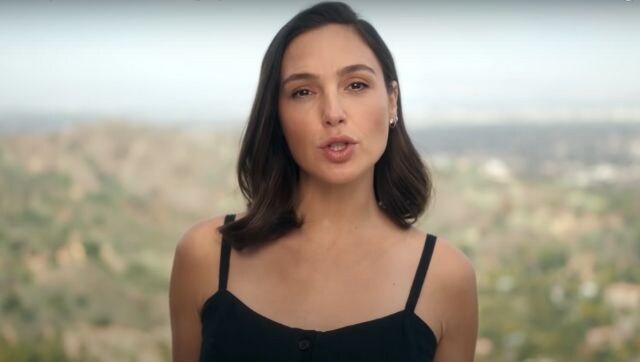 Entertainment
Even as the reality is hard to cope with, it brings back that one commodity that seems to be rapidly depleting from our lives – hope. And for that alone, may there be an encore.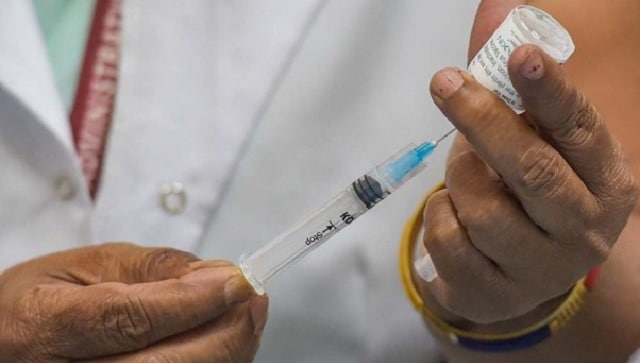 Blogs
While the original plan of 30 crore fully vaccinated individuals by July may extend by a few weeks, the year-end target can be more ambitious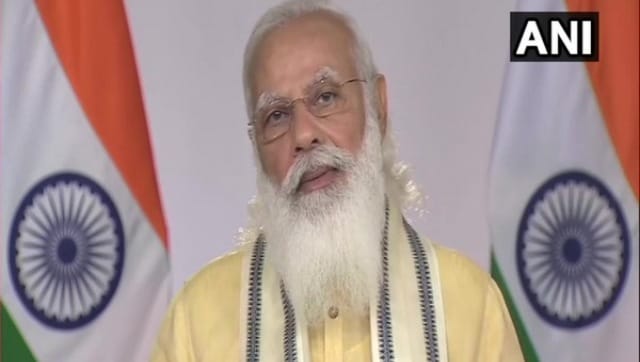 India
While the prime minister's address was no doubt a full-frontal political attack, it was in retaliation to sustained politics of slander