Sarahah: The latest fad in the virtual world highlights the dark side of anonymous messaging apps
Sarahah, like other social media apps, could be feeding narcissism, and creating opportunities for cyber-bullying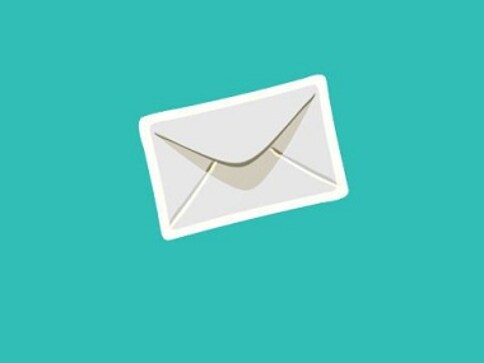 Every individual today is leading at least two lives: one in the real world, and another in the virtual world.
In the real world, a person may have only three or four close friends, but in the virtual world, he may have over 500 friends on his Facebook list. In the real world, a person may be meek, timid, afraid of voicing how he or she feels about something, but that same individual may vent and post about uncomfortable situations on their social media status updates.
The virtual world gives us a chance to be whoever it is that we seek to be — introverts find it easier to express their feelings through texts and chats instead of having face-to-face conversations; everyone with a smartphone is now a professional photographer showcasing the aesthetics of the food they eat and the places they visit; everyone is now a model pouting and clicking selfies of themselves from the most flattering angles. The very person who'd be uncomfortable accepting a compliment in the real world experiences an ego-boost by the number of "likes" they receive for a particular picture or post.
The latest hit in the virtual world is Sarahah, an app that allows people to send anonymous messages to a user. The user receives these messages and is free to share them on his or her social media profile, but cannot trace the messages back to the original author, nor can he or she respond to them directly. Sarahah began as a website in November 2016 to enable employees to share honest feedback with their bosses in Saudi Arabia, but today it has become yet another means for people to seek validation from others — known and unknown.
Since it caught on in India, social media timelines have been flooded with users sharing their Sarahah profile links and inviting others to send them anonymous messages. Users are also sharing the messages they receive — on their Facebook walls, Instagram Stories or WhatsApp status updates; and while the platform may have been a useful, harmless attempt at providing a space for constructive criticism or honest expression of thoughts and feelings, one does wonder, seeing the speed at which Sarahah has spread, if it is yet another mechanism for just feeding the narcissist present in all of us. Irrespective of the type of message you receive — good, bad, or nasty — ultimately, it is about you; and like every other popular social media app — Instagram, Snapchat, Facebook — it makes you inhabit a bubble where you are the centre of the world.
Today, teenagers post daily, even hourly, updates of their lives — right from letting the world know where they are thanks to check-ins, who they are with, and what they are eating and doing. Do they really believe that the world is interested in knowing each and every detail of their daily lives? As a psychologist, I have often been asked if social media has turned normal adolescent angst into a compulsive need for affirmation and validation. While I do believe that social media has been an important contributor to the narcissism epidemic, I also feel that teenagers, in general, are preoccupied with themselves and their desire to discover who they truly are is a natural passage into adulthood. Having so many accessible portals to display the journey is, perhaps, what encourages more narcissistic behaviour. The number of followers they have on Instagram and Twitter boosts their self-esteem, the number of likes they get for a particular post makes them feel good about themselves, and in the same manner, the number of positive messages they receive on Sarahah also acts as an ego-booster.
Sarahah is not the first app of its kind. In 2014, there was Secret and before that, in 2012, there existed Whisper. With time, usage of these apps declined as all 'anonymous apps' come with an inadvertent dark side — there are always people who post derogatory messages or use grossly inappropriate and abusive language — and as individuals fell prey to this form of cyberbullying, they quit. Sarahah seems to be going down the same route. What began as harmless admittance of a crush or sharing of feelings relevant even to this day, has taken an ugly turn with many users having unpleasant experiences with the app. Since most users have a tendency to only post the positive messages, users who've had a bad experience tend to over-estimate the positive experiences in the lives of others, and use the life displayed in the virtual world as a benchmark to assess how good and "happening" their life is. This leads to a decline in their psychological wellbeing (Kross et al, 2013).
Anonymity is a double-edged sword. While it allows an individual to express things they might otherwise not have been able to in an open forum, it also invites trolls and other inappropriate remarks because online anonymity can bring out the worst in people. At a time when educational institutions are trying to take strong action against ragging and bullying, there is a need to understand that in the online space as well, adolescents are targets of trolling and cyber-bullying. The youth needs to be educated on the ways of using technology appropriately and positively. Educational institutes and parents must also invest time and energy in inculcating proper values to adolescents, making them realise that cruelty in the name of honesty (for that is what the word Sarahah means in Arabic!) or self-expression is just as hurtful as exercising excessive liberties under the garb of anonymity. Responsibility of action needs to be taught. Parents and educators need to ensure not only that their child does not fall victim to cyberbullying, but also that they are not raising a bully themselves.
Divya Srivastava is a counsellor and psychotherapist based in Mumbai. She runs The Silver Lining, which addresses issues related to mental health.
Explainers
Bobby Kataria, the social media influencer, lifestyle blogger and bodybuilder from Gurugram has found himself amid controversy before. In July, he uploaded a video of himself drinking alcohol in the middle of a road in Dehradun, and in 2017, was arrested for creating a ruckus inside a police station
India
Two monitor lizards have been spotted standing on two legs and hugging each other on a beach. The cute moment was captured amid waves flashing on the shore. "Tere Mere Beech Mein Kaisa Hai Yeh Bandhan… Animals have emotions. They deserve our respect & empathy," the caption read
World
Arizona has witnessed heavy rain, flooding and strong wind in the last couple of days. Reports also suggest that western Nevada and northern Arizona were hit by mud and debris from flash floods