Odia rapper Samir Rishu Mohanty aka Big Deal on how he reclaimed his identity through music
Samir Rishu Mohanty, who goes by the moniker Big Deal, opens up about how rap rescued him and gave him an identity
While studying in a boarding school in Darjeeling, Samir Rishu Mohanty, who goes by the moniker 'Big Deal', watched 8 Mile on a movie night. Little did he know that the movie would shake him up and encourage him to start rapping. Although he had heard Eminem's music before, it was the film and its depiction of rap culture, that left him intrigued.
Roughly ten years later, Mohanty released a rap song titled 'One Kid', which reflected the conflict that he carried within himself everywhere he went: never fully belonging. The confessional lyrics of the song, which has now garnered over 191,937 views on YouTube, go like: "Growing up in Puri, I felt so confused/ Why do I look like no one else in school?/ I mean I got small eyes and also a flat nose, which is why all guys happen to crack jokes."
Born to a Japanese mother and an Odia father, Mohanty reveals he was always bullied for standing out.  He believes rap rescued him and gave him an identity, one that was separate from everything he had ever been called: He was a 'Big Deal' now. "Nobody knew me as Samir anymore," he says in affirmation.
And so nine months later came 'Mu Heli Odia' (I am Odia). His most popular track till date and a tribute to his hometown, the song resonated with listeners in Odisha like never before, and in a sense, enabled him to reclaim his identity, which he had now truly discovered.
Apart from his personal mission, the 28-year-old also felt that his state needed more representation in Indian pop culture. At a time when all mainstream rap artists were creating music in English, Mohanty thought he should join the 'rap revolution' a little differently.
"I thought I needed to do something for Odisha's youth and represent them because nobody else was. And not only did the song help me create a fan base in the state, it also made me belong, even though I looked different." Much like the origins of rap as an art form — a voice for the marginalised and the 'Other' — the track gave back Mohanty his agency after years of being a misfit. And he believes it made his peers feel some degree of power too.
Now, with over 16000 subscribers on YouTube, Mohanty feels all artists, if not socially, should be morally responsible. For him, his music is not just about personal history anymore. Since this realisation, he has consciously expanded his repertoire to include songs about burning social issues that range from crimes against women to racism faced by the people of the Northeast at the hands of mainland Indians.
Naming J Cole and Kendrick Lamar as his biggest inspirations, he says he especially identifies with the former because he has faced similar situations in life. "J Cole doesn't have to be gangster. He went to college and then later took up a job. My life's so similar to his that when I first heard him, I felt like I should be telling my story through rap, too (sic)." Co-incidentally, he also feels that rap needs to stop being labelled a 'bad boy sport'. "There's a misconception that rap is about girls, cars and drugs, and that's one stereotype I wish to break," he states.
Listen to 'Mu Heli Odia' here: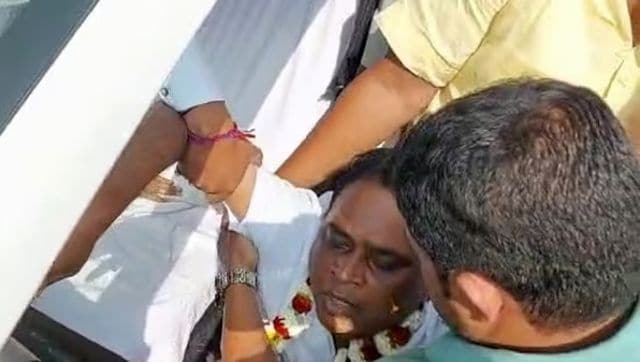 India
Odisha health minister Naba Kishore, who was shot dead by a police official on Sunday, began his political career with the Congress, but switched to the Biju Janata Dal in 2019. When the COVID-19 pandemic hit the country, he played a very crucial role in the state's fight
Entertainment
Finally we have an answer for sleep disorder. If you have trouble sleeping, listen to Billie Eilish, BTS, Harry Styles as they might just calm your mind
Explainers
For artists who are thinking about retirement, it's a way to enjoy the fruits of their labour and create a pension for themselves. It is possible that as a result of the pandemic, artists have sold their catalogues to compensate for revenue loss while venues and other income streams have been lost