Salman Rushdie's new novel, The Golden House, to be published this September
Penguin Random House has now announced that they will be releasing a new book by Salman Rushdie this September, titled The Golden House
2017 is turning out to be the year for big literary releases. If there was excitement about Arundhati Roy's upcoming novel, then there's even more in store for bibliophiles, as publishing house Penguin Random House has now announced that they will be releasing a new book by Salman Rushdie this September, titled The Golden House.
Rushdie's book is being described as "a breathtaking new novel on a sprawling canvas". A modern-day thriller, it follows a mysteriously wealthy family from Mumbai that is desperately seeking to forget the tragedy they left behind as they feverishly reinvent themselves in New York City. An official statement released by Penguin Random House read: "The Golden House is about where we were before 26/11, where we are today and how we got here. Here is a book that asks us — in a post-truth world — if facts and authenticity are necessarily the same thing, while never ceasing to be both resonant and entertaining."
Meru Gokhale, editor-in-chief, Literary Publishing, at Penguin Random House India, said of the book, 
"This is Salman Rushdie at his finest.
The Golden House
is a masterclass on the confusing world we have brought upon ourselves. The book dissects the cultural and political vacuum in which a generation — whose frame of reference for globalization has increasingly been coloured by conflict — must perform an intense balancing act. It is a terrific story, told at every step of the way with originality and nimble, impeccable plotting."
Rushdie has written 12 novels so far:
Midnight's Children
which won the Booker Prize (1981) and the Best of the Booker Prize (2008),
Grimus
,
Shame
,
The Satanic Verses
, 
Haroun and the Sea of Stories
,
The Moor's Last Sigh
,
The Ground Beneath Her Feet
,
Fury
,
Shalimar the Clown
,
 Luka and the Fire of Life
,
 The Enchantress of Florence
and his recent 
Two Years, Eight Months and Twenty-Eight Nights.
His
memoir,
Joseph Anton
, was published in 2012.
World
The day is observed by the United States Bone and Joint Initiative to ensure that healthcare providers and the general public remain aware of the impact of musculoskeletal issues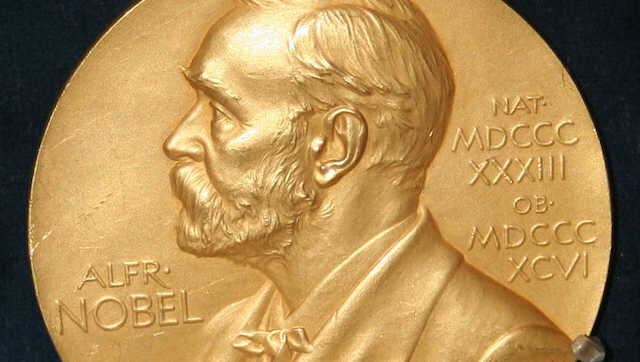 India
The Nobels in the physical sciences are fair to a great extent, because that is the very nature of science. But the Economics, Literature and Peace awards lists are rife with mistakes and missteps. It is astonishing that the Nobel Prize still enjoys the reputation it does
India
Senior Congress leader Jairam Ramesh talks about his new book on Sir Edwin Arnold and his poem 'The Light of Asia', and why he plans to write his next on Nehru.