Sabarimala and the right to worship: We need a better solution than forced temple entry
In a situation like Sabarimala's, there has to be a nuanced argument and a properly worked out solution. Forced temple entry can never result in a proper solution.
God's Own Country has always been a place where people across the spectrum have asserted their right to protest in no uncertain terms.  And so it is that the Sabarimala shrine perched on a forested hill top in Kerala has become the focus of a rather unique protest. A cross section of Kerala women in the 10 to 50 age group have begun to assert their right to uphold and not bar the tradition of banning women in their age group from entering the shrine.
The November to January Sabarimala peak season is drawing near and Trupthi Desai has already started talking about the shrine being her next target.  The Supreme Court has been hearing a PIL on the entry of women into the temple. And two places of worship have been forcibly made to open their doors to women.
Meanwhile in Kerala, the campaign called "Ready to Wait" is gaining momentum.  These women in the 10 to 50 age group say they are willing to wait for menopause before they enter the temple. This may sound strange to others who are fighting to break down all gender barriers. And stranger still to know it comes from a part of the country where, for generations, women from matrilineal families have inherited property and wielded a greater degree of autonomy over their own lives. Why would they be wanting to have a ban?
To those not in the know, women in the age group of 10 to 50 are banned from entering the Sabarimala temple. The reasons given are varied.  According to the myth, Ayyappa — the celibate God housed in this shrine — shunned women because never knew the love of a mother. He was the product of two male gods Hari (in the form of Mohini) and Hara. His foster mother, the childless Rani of Pandalam, rejected him when she became pregnant and he became an ascetic. Since he is celibate, women in their prime are banned as they might prove to be a distraction.
Another explanation is that in days of yore, since the trek to the shrine was tough and wound its way through jungles full of wild animals vulnerable women were exempted.  But that does not explain why pre-pubescent and post-menopausal women were allowed. Would they not be weaker than women in their prime?
Probably the real explanation is the concept of menstrual impurity. In our country, the belief that a menstruating woman is a pollutant cuts across caste, creed and social strata.  Forget temples, thanks to generations of brainwashing, menstruating women don't enter their own puja rooms or even kitchens.  And yet menstrual blood is the blood of life.
In preparation for their pilgrimage, the Sabarimala pilgrims are supposed to be abstinent and forgo meat, liquor and women. Women who are still menstruating are barred because cannot remain "pure" for forty days.  In fact during their period of pollution they are not even allowed to cook for their husbands.
In 1990, a PIL was filed in the Kerala High Court against a former woman commissioner of the Devaswom Board named Chandrika who had conducted the first rice feeding ceremony of her grandchild at the temple.  Though Chandrika herself was over 50, her daughter (in whose presence the feeding of her child was done) was in the prohibited age group. Several other groups got impleaded including the Kerala Women Lawyer's Federation who argued for a removal of the ban. During the hearing, several points of view came up.  Chandrika's lawyer argued that she did not break any tradition as women of all age groups were allowed during the non-festive seasons when the temple was open for a few days every month.  The Kerala Chief Secretary and the thanthris who administered the temple also gave their points of view, so did representatives of the Devaswom Board.
In its final ruling in 1993, the Kerala High court, said that "the restriction imposed on women aged above 10 and below 50 from trekking to the holy hills of Sabarimala and offering worship at Sabarimala Shrine is in accordance with the usage prevalent from time immemorial".  It found that the restriction imposed by the Devaswom Board was neither violative of the Constitution of India nor of the Hindu Place of Public Worship (Authorisation of Entry) Act, 1965.
Not only did the Court decide in favour of the ban, it also ruled that the comparatively new practice of women of the banned age group entering the temple during certain days should also be stopped. In other words the ban for this age group became complete once more.
It has always been a well known "secret" that women VIPS, wives of politicians and other influential people have always managed to sneak their way in. A famous Kannada actress of yesteryear even  spoke publicly about her visit to the sanctum sanctorum in Sabarimala  when she was in her forties. Once when I was also in my forties, a Devaswom Board Official whom I was interviewing, offered to take me in. I have always been puzzled by this.  Would a true devotee want to sneak in?  A non-believer would either not go at all or would take a public stand against the ban.
In 2008, the Indian Young Lawyers Association filed a PIL in the Supreme Court challenging once again the ban on entry of women of a certain age group into the temple.  At that time the LDF government which was in power supported the PIL, but in 2016, when it came up for hearing, the LDF (which was in power again) did an about turn and said it would support the ban. The advocate appearing for the Devaswom Board cited the 1993 ruling of the Kerala High Court to indicate that the matter had been settled. This case is still going on.
The controversy continues to rage on with the tussle between religious tradition and beliefs on one side and rationalism, gender justice and constitutional rights on the other. The stake holders are many… devotees, temple authorities, politicians, priests, lawyers, women's rights activists and of course the women in the "banned" age group.
In such a situation there has to be a nuanced argument and a properly worked out solution. Forced temple entry can never result in a proper solution.
Gita Aravamudan is a journalist and author of the book Baby Makers: The Story of Indian Surrogacy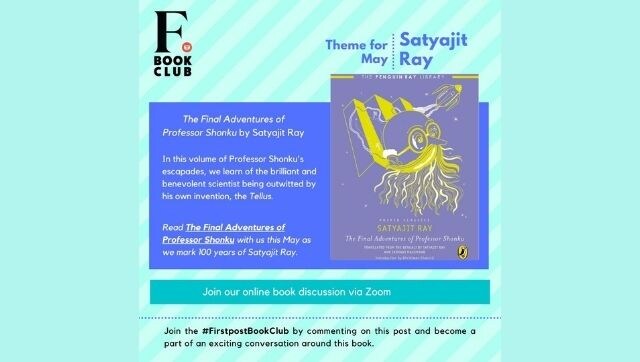 Arts & Culture
The Firstpost Book Club read Satyajit Ray's The Final Adventures of Professor Shonku in May.
Arts & Culture
These include six bronze or stone sculptures, a painted scroll, a brass processional stand, and six photographs. The entire collection is worth around $2.2 million (approximately Rs 16.34 crore).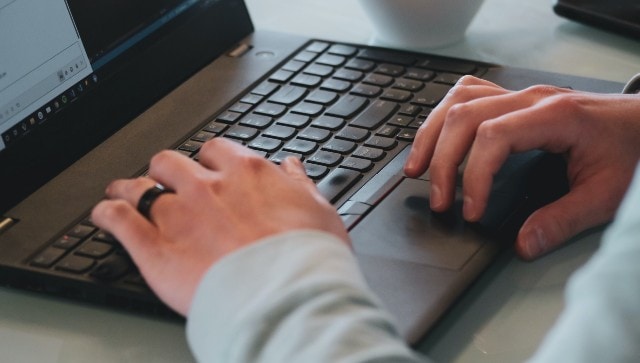 India
DHSE Kerala Plus Two 12th Result 2021: Registered students can check their expected results on official websites: keralaresults.nic.in, dhsekerala.gov.in, prd.kerala.gov.in, kerala.gov.in and results.kite.kerala.gov.in.