Saadat Hasan Manto moved to Lahore, but his Partition stories show that his soul remained in India
Manto's viewpoint — that Partition and its violence cannot be separated — corresponds more closely to how Indians view Partition. On the other hand, Pakistanis viewed Manto's bleak perspective with ambivalence because of their enthusiasm for the creation of a new country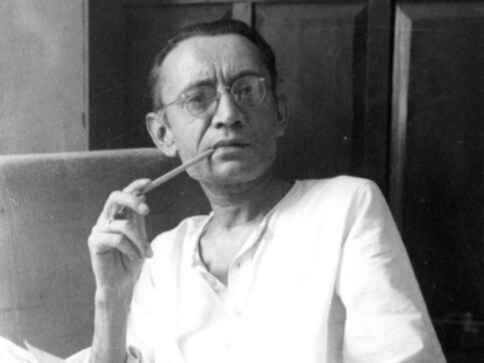 Nandita Das' Manto has been widely written about and reviewed, and the general consensus is that it is a respectable biopic of the literary figure Saadat Hasan Manto, who is very important to the sub-continent. Instead of evaluating the film as cinema, this piece will restrict itself to discussing what the writer means to India and Pakistan, especially in the context of Partition, which he wrote about extensively in his short stories. The film has a bearing on this discussion only to the extent that it echoes many of the familiar sentiments about the writer here, and provides further evidence of Manto being closer to India than Pakistan.
Saadat Hasan Manto worked in the Bombay film industry in the 1940s as a scriptwriter, and Das' film begins with this period of Manto's life. He has already been charged with obscenity for his use of everyday curses in his stories, but he has a following among other writers. Das gives emphasis to the fact that Manto loved Bombay and went to Lahore in 1948 only because of his apprehension about what might happen with the Hindu-Muslim animosity surfacing everywhere. The immediate provocation is Manto's friend, actor Shyam Chaddha, voicing murderous anti-Muslim sentiments in Manto's presence.
In Lahore, Manto finds work, but he is also deeply disturbed by the Partition violence, the effects of which he sees from the other side. Das presents two or three of Manto's stories as partly drawn from experience, and the two powerful ones she picks are Khol Do ('Open It') and Thanda Ghosht ('Cold Meat'). Both these stories are oblique accounts of rape, the latter making a suggestion of necrophilia.
Manto is a powerful writer, it is evident, and his driving preoccupation is with the dark side of human nature.
But what is perhaps a weakness – preventing him from being truly great – is his tendency to manipulate emotions through narrative twists, or by holding back information to be delivered at the right moment.
This is generally unexceptionable when he is dealing with film industry anecdotes or life in general, but when the experience of Partition becomes his subject, the deliberate twists can become problematic as literature.
Rather than deal with the impersonal brutality of historical forces, which might have also made his vision deeply humanistic, his stories provide unrelenting instances of human evil. It is not that they are not true to what 'really happened' but that his vision seems constricted by their focus on human baseness. There is even some gloating when Manto shows us the debased conduct that humans are capable of. Some of Manto's stories run to only two or three sentences and the following snippet (with the title 'Mishtake') will illustrate what I mean:
"The knife plunged into the stomach, ripped the belly, moved down the midriff, also slashed the string holding the man's pyjamas. The man with the knife then looked down and said, 'Oh no, no! …that was a mishtake!"
The story makes an evident reference to circumcision, a makeshift way of distinguishing Muslims from non-Muslims, but while the black humour may not be repugnant, one is still left uneasy at being made to laugh at a description so gruesome. The innocuous word 'mishtake' (a local variant of 'mistake') being used in this context of a man's brutal murder is evidently intended to provoke black laughter.
It is mainly in this area of Partition stories that the Indian and Pakistani responses to Manto have been different. Partition does not carry the same meaning for Pakistan that it does for India. There has apparently been only one film about Partition coming from Pakistan called Kartar Singh (1959). The film is about a Sikh miscreant at the time of Partition who has a change of heart but is killed tragically when he is escorting a Muslim victim of violence across the border. According to a Pakistani critic, the film helps to reveal that Hindus and Muslims could have attained freedom without tearing each other apart if the political leadership of the three sides – the British, the Congress and the Muslim League – had a better perception of the basic reality as it existed for most people in the sub-continent. What this suggests is that Partition was inevitable to Pakistan, but the bloodshed might have been avoided. While for Pakistan, Partition violence signifies the birth pangs of a newly emerging nation, to India, Partition has tended to mean 'man's inhumanity to man' and this is the refrain of films like Pinjar (2003) and Train to Pakistan (1998), as well as the celebrated television mini-series Tamas (1988).
Nandita Das does not scrutinise Manto's writing critically but takes his viewpoint as a given.
Manto was an unaffiliated progressive in Pakistan – as he was in India – but he was a red rag to both the conservatives and the progressive writers in Pakistan. Why this should be so may be difficult to explain since it is not easy for even liberal Indians to accept the fact one that could be a progressive (like Faiz Ahmed Faiz) in Pakistan and still welcome its arrival as a theocratic state. It is this enthusiasm for Pakistan as a creation that made many progressives in that country view Manto's bleak picturing of its birth pangs with ambivalence – although few could deny that Manto's viewpoint was also legitimate. In Nandita Das' film, Faiz gives evidence at an obscenity trial against Manto, testifies that his writing are not obscene, but also adds that they are not of a high literary quality either. What Pakistanis may have found difficult to countenance is Manto's implicit suggestion that Pakistan was born out of 'evil'. That they can still admire him speaks well of Pakistan's liberal, literary class.
When it comes to how Indians view Partition violence, Manto's viewpoint corresponds more closely to it, since, to us, Partition and its violence cannot be separated; Indians regret Partition, and the horrific violence it caused on both sides provides our political regret with justification. Most Indian films about Partition – including Manto – lump Partition and its violence together and that is the same viewpoint that Manto's writing on the experiences of 1947-48 itself furthers. Indian films about Partition – also like Manto's stories – demonstrate how an emphasis on the brutality of Partition can morally privilege the Indian nation over the Pakistani one.
India came out in 1947 as a secular nation which means that – at least in theory – India is on the side of religious tolerance. Pakistan, on the other hand, is a theocratic state. Moreover, since 'India' is an ancient term and 'Pakistan' is a recent one, it is also difficult for Pakistan to dispute the notion that it was 'carved out of India' though both nation states came into existence together. As long as this advantage remains, there will continue to be Indian films made and novels written about Partition only as an instance of 'man's inhumanity to man'. It can be argued that this picture of Partition as 'evil' is an 'ideological' rather than a politically non-committal humanist position and the fact that Manto pursued an 'ideology' more favourable to India than Pakistan should be taken into account in any assessment of his life and work. Even as he lived in Pakistan, his soul was given to what India stood for.
To conclude, there is a general animosity against Pakistan and Pakistanis in the public space in India, but the people who bear such emotions must take a lesson from Manto (the writer rather than the film). Even as they left India for Pakistan in 1947 for fear that their lives as a minority might become unbearable, many liberal-minded Muslims harboured more love towards India than expectations from Pakistan. Even today many liberals in Pakistan look to India as a model and hope that India, due to the political circumstances in which it is placed, will not one day lose the qualities they cherish deeply in it.
MK Raghavendra is a film scholar and author of seven books including The Oxford India Short Introduction to Bollywood (2016)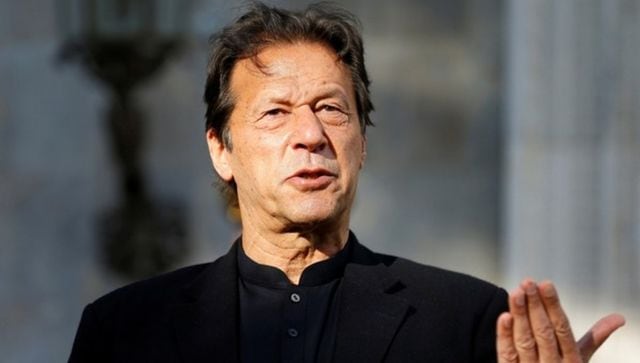 World
Khan added, 'they are trying their best' to disqualify him ahead of the general elections in the country, adding that 'new cases are being registered' against him every other day
World
Pakistan is grappling with one of the country's worst economic crises in recent years amid dwindling foreign exchange reserves
First Cricket News
The ICC match referee had rated the Pindi pitch "below average" after England won the test match by 74 runs under dimming light on the last day by playing some attacking cricket.