RSS flip-flop on homosexuality indicates gay men in India remain in exile, writes Ashok Row Kavi
My submission to the RSS is: "You've come a long way. Now listen to the scientific evidence'. The World Health Organisation has removed homosexuality from its list of mental diseases over two three decades ago. The Indian Psychiatrist Association has officially given a clarion call that homosexuality is a "normal variant of human sexual behaviour". And it's time you moved on homosexuality too.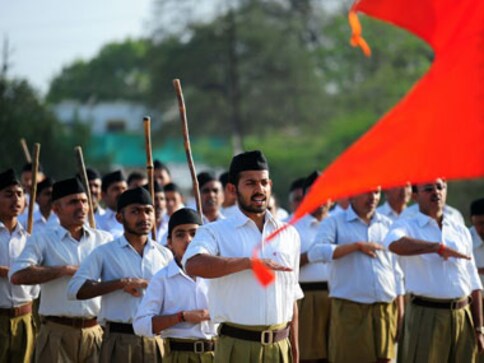 By Ashok Row Kavi
The Times of India headline stopped quite a few heartbeats on both sides of the political spectrum on 18 March. The article reported the RSS' joint general-secretary Dattareya Hosabale as having said: "(homosexuality) is not a crime as long as it does not affect the lives of others. Sexual preferences are personal issues". The right-wingers were left wringing their hands at this downfall of a citadel of conservative Hinduism whereas on the Left, opinions varied wildly.
Some thought "good sense was dawning" while my friend Meena Seshu, who runs a prostitutes union in Sangli, sniggered that the "bubble would burst", chortling with glee when a half-hearted turn-around was attempted by Hosabele. It was as if she were exercising her prophetic powers not knowing that advocacy by gay groups was working in fits and starts.
Quite a few of these great "activists" — actually cabals driven by agendas that are not the least bit 'revolutionary' — have worked among themselves with Hindu-hate as the main pillar of their work. Few understood that activism means not working with the converted but trying to bring about a change of heart in the conservative camps. It was intriguing to see during the Delhi Pride Parade last year, an activist carrying a banner proclaiming ""Homos hate BJP" not seeing the irony in how this was an antithesis to the "inclusivity" doctrine they shout from the rooftops otherwise. Besides openly propagating "hate", a word they impute so easily to Hindutva groups.
The fact is that hundreds of self-help groups of sexual minorities have been working ceaselessly since the overturning of the Delhi High Court judgment by the Supreme Court in November 2013 to change attitudes and sensitise hitherto stubborn populations on sex, sexuality and gender issues with simple narratives and what can be called "jan-soonwayis" (public hearings).
One such jan-soonwayi was held by a large group of young homosexuals, bisexuals and transgendered youth called Yaariyan in Mumbai last year titled as an "acceptance meet". This youth group of sexual minorities has over a 1,000 youngsters from sexual minorities and forms part of the bigger network called the Integrated Network of Sexual Minorities (INFOSEM) whose membership is now well over 200 community-based groups of homosexuals, bisexual women, hijras and transmen (female to male transgenders).
What Yaariyan did was to specifically invite the city BJP chief Ashish Shelar as chief guest along with the Yogesh Pratap Singh, the retired cop, to the jan-soonwayi, to engage with lawyers, sexual counsellors and scores of parents, office and hostel mates of those belonging to the LGBT community. The meeting was explosive in the sense that Shelar tweeted that he was now against Section 377 and it needed to be "immediately removed".
Singh was so outraged by the cases of extortion, blackmail and sexual violence by the police that he asked LGBT members and NGOs to file cases against such police personnel.
This is just one example of what LGBT groups have been doing throughout the country and the battle for sexual and gender rights has been taken right into the camp of the Sangh. In rural Madurai, for example, a young inter-sexed Hindu ex-monk Gopi Shankar, has been working with Hindu religious leaders, BJP and RSS leaders to sensitise them on issues of sexuality and gender. His books were released last year by Vanathi Srinivasan, of the Tamil Nadu BJP.
On 6 March this year, Shankar's organisation, Shrishti, launched its website in the presence of the central minister Pon Radhakrishnan and scores of RSS volunteers. In both Delhi and Kolkata, INFOSEM members have been getting in touch with Sangh leaders to reach out to the shakhas and sensitise them to sex, sexuality and gender issues.
Akkai Padmashali, the brilliant transgendered communicator from Bangalore, has been reaching out to all Lok Sabha MPs in an effort to explain the issues of LGBT and there has been little resentment to her efforts in Delhi last year as she and her delegation from Karnataka reached out to each party MP across the political spectrum.
Yet what saddens me is the low level of discussion on the transgender bill that followed the NALSA judgement offering a revolutionary new venture to free Male to Female (M2F) transgender, of whom hijras/aravani/kinnar are a visible segment, of stigma and discrimination. Hijras were called a "sacred third gender" and valourised as important augments of society even though they were reviled and marginalised in public and private spaces. Though the NALSA judgment called for affirmative action by reservations and special privileges for this highly visible sexual minority, precious little ground has been covered through any kind of government action. The Transgender Welfare Boards that came up in Tamil Nadu and announced in Maharashtra have hardly taken off the ground and remain paper dreams.
However, the real tragedy is the visible exile of gay men even as they await the announcement of the five member constitutional bench that is to hear the curative petition admitted a month ago. Though there is legislative recognition and acceptance of transgender/hijra issues, the effort seems vto be to push gay men's issues deep into the societal matrix as a "sexual preference", a wilful "choice" of a sexual behaviour that deserves to be corrected. The statement of Zeenat Shaukat Ali, the reformer Islamist scholar comes to mind: "However reformist and progressive Islamist jurisprudence will be, Muslims will not accept homosexuality as a normative sexual orientation". And this is despite scholars agreeing that the Prophet himself never condemned either homosexuals or transgender; with much of the condemnation coming from questionable Hadiths referencing the story of Sodom and Gomorrah from the Old Testament.
What the RSS needs to break with; and urgently so, is to recognise that homophobia is a Judeo-Christian concept that came in with the British. Despite more than 500 years of Islamist rule, not even the bigot Aurangazeb imposed laws against homosexuality. Section 377 was hatched in Britain where it came into British Criminal Law from the laws of the King James Bible. The king himself was brutally murdered for his homosexuality but that's another story.
However, it is true that this law was imported wholesale into India by Lord Thomas Babington Macaulay who had scant regard for Hindu religion and tradition and who is reviled by the Sangh. How is it that the premier Hindu organisation is not sensitive to the fact that their homophobia can be directly attributed to a Christian law imposed surreptiously through a colonial law giver who should be contested by the Sangh?
There is no doubt that unlike the Roman Catholic Church, the largest sect in Christianity, and the Islamists in India, the Sangh has come a long way from refusing to see homosexuality as a "sin" or a "crime" to something psychologically wrong in the homosexual personality.
So my submission to the Sangh is: "You've come a long way. Now listen to the scientific evidence and make up your mind as true Hindus". The World Health Organisation has removed homosexuality from its list of mental diseases over two three decades ago. The Indian Psychiatrist Association has officially given a clarion call that homosexuality is a "normal variant of human sexual behaviour".
Except for a yoga teacher called Baba Ramdev, few Hindu religious leaders have actively campaigned in public for a defence of Section 377 so why not see the obvious and move forward? You have moved on gender issues and freed the temples for women and thus removed gender discrimination whereas no church or masjid will allow a woman to lead the congregation or even enter a mosque. Women priests are a long way off in the Catholic Church just to stress the point.
And it's time you moved on homosexuality too.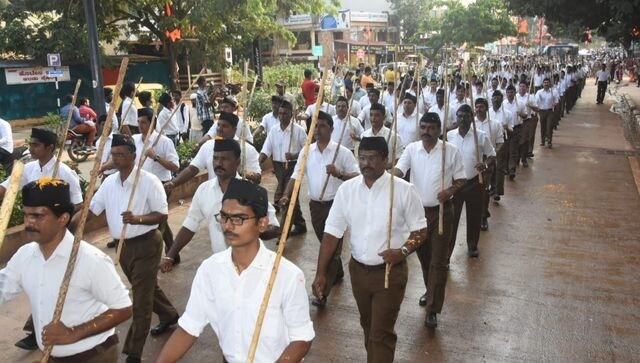 Politics
The Tamil Nadu government has rejected permission for the Rashtriya Swayamsevak Sangh to conduct a route march followed by a public meeting across the State on Gandhi Jayanti.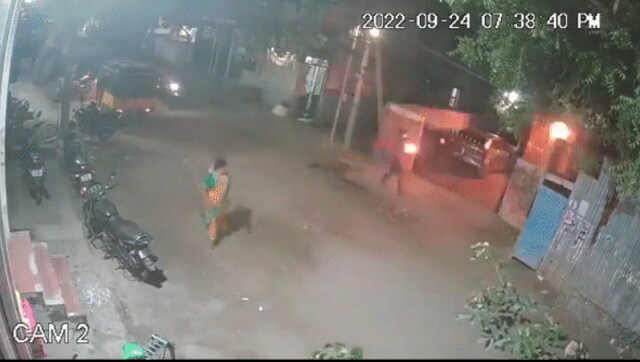 India
In a letter to Home Minister Amit Shah on the increasing attacks against BJP and RSS functionaries in recent times, Tamil Nadu BJP has mentioned 19 attacks, including the damaging of houses, and vehicles, and the hurling of petrol bombs on their or affiliated organisations' activists
India
Addressing a Dussehra rally in Nagpur, RSS Chief Mohan Bhagwat highlighted the need for a 'comprehensive population control policy' that applies to all 'equally'. He further said that it was in national interest to keep an eye on 'population imbalance'