Road kill: The national emergency in plain sight
Walking and cycling might be good for your health. But in India, it's taking a life risk. Road deaths keep going up but no one seems to care that 13 Indians die every hour on our roads.
It's a daily scene at the busy Gariahat crossing in Kolkata. Traffic is barreling down in all directions. Minibuses make screeching right turns at breakneck speed. The tramline in the middle of the street has been dug up and is a giant crater occupying half the road, marked by corrugated metal walls and little red flags. Taxis and autos dodge buses to try and squeeze by the construction onto a narrow stretch of the road also teeming with pedestrians pushed onto the street because the sidewalk is taken over by hawkers.
Stranded in the middle of the intersection is a mother with a small child in school uniform who has reached halfway across the street and is now holding her hand up to an approaching bus, part admonition, part entreaty, as she tries to drag her offspring across the street. There is no saying who will blink first in this game of chicken – the mother or the bus driver. There is no telling if he will slam his foot on the brakes or the accelerator.
Presiding over it all is the Kolkata police's contribution to road safety – a poster faded by the sun, of the four Beatles in single file on a zebra crossing from that iconic Abbey Road cover with the cheery caption "If they can, why can't you?"
Is it any wonder that thirteen Indians die every hour on the road? The wonder is the number is not higher.
"Over the last decade, a few thousand Indians have lost their lives as a consequence of terror attacks," writes Ramachandra Guha in The Hindustan Times. "An estimated 15,000 people die every year due to malaria. But 1.2 lakh Indians lose their lives each year on the roads. And 10 times that number is seriously injured."
We have 1% of the world's registered motor vehicles but account for 9% of traffic deaths writes Guha. The National Crime Records Bureau notes that accidental deaths have increased 51.8% in 2012 compared to 2002 though that includes more than traffic accidents. The population growth in that period was 13.6%.
14,966 people died in road accidents in Andhra in 2012. 17,434 in Maharashtra. 15,638 in Tamil Nadu. 13,287 in UP. 7,855 in Gujarat. Among the big cities Mumbai (7,663) tops the death toll followed by Delhi (7,048). Kolkata has the lowest rate among the big cities not because its traffic is more orderly and law-abiding but sometimes choking congestion has its side benefits.
Why is this not a national emergency?
Meanwhile the number of vehicles keep going up. According to NCRB between 2008 and 2012, the number of vehicles in India went up by 58.3. Road accidents also increased by 5.3%. According to WHO pedestrians account for 21% of road deaths in India. Two and three-wheeler occupants make up another 32%. Dinesh Mohan, professor at IIT-Delhi and expert on road safety, estimates pedestrians, bicyclists and two-wheeler riders account for 60-90 percent of all traffic fatalities in India.
But we don't take road accidents seriously. It's just the risk of getting around in modern India. There's an Indian Roads Congress. Almost every Indian city would flunk its pedestrian service test of walkability.
There is a PIL filed in the Supreme Court that is trying to compel the government to act. But the problem, as often is the case in India, is not the law but the enforcement of the law. Seat belt wearing rates in India are at about 27% according to WHO.
The head of an active citizenship NGO told me over the weekend he would like to take the traffic commissioner for a ride one day and just keep noting the number of traffic violations they come across in the course of a few hours. Helmets. Red light violations. Seatbelts. Illegal turns. Drunk driving. No child restraint law.
In one part of the city young men routinely ride around on bikes without helmets. But they are the muscle of a political party. So no cop wants to ticket them.
But it's useless to just blame the lackadaisical police. The police and government's apathy is a lock-and-key fit with our national culture of cutting corners. Why go that extra 200 metres to make a U-turn when we can go 50 metres in the wrong direction, in the face of oncoming traffic and save a couple of minutes?
It might save a few minutes (or result in a huge traffic snarl) but it's killing us.
WHO finds that in developed countries, older pedestrians are more at risk, while in low-income and middle-income countries, children and young adults are often affected. In India, it's the 15-44 age group that's most at risk, perhaps because the streets are so scary, older Indians don't venture out if they don't have to.
In Kolkata, in an effort to be helpful the government constructed some pedestrian bridges across especially wide and busy streets. But hardly anyone other than drug addicts and people looking for a spot to pee use them. No one else has the time, or the knees, to climb up and down all those steps just to cross the street. So they just raise their hands to the approaching bus and plunge into the melee.
Meanwhile instead of increasing bike lanes to ensure safety of bicyclists and smooth traffic flow, police are mulling banning bicycles from certain streets prompting calls for a Bicycle Satyagraha.
In 1954 one of Bengal's most famous modern poets, Jibananda Das died after being hit by an approaching tram car. Even now people speculate if it was death or suicide because it seems so unbelievable. Today, with thirteen deaths on our roads, every hour, Das would be just a blip. Stepping outside might not be suicide. But more often than not, standing paralysed in swirling, honking eddies of traffic, it feels completely suicidal.
Arts & Culture
The revival of The Man Who Lived Underground began more than a decade ago, when the author's daughter and literary executor Julia Wright wanted to unearth some of his unpublished work.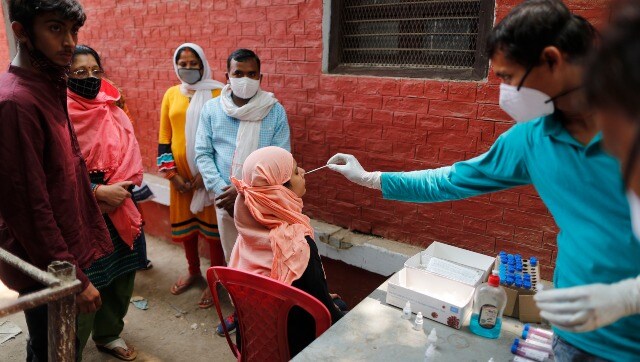 India
The WHO said that India continues to account for 50 pecent of global cases and 30 percent of global deaths even as the number of new COVID-19 cases and deaths globally decreased slightly this week, with over 55 lakh cases and over 90,000 deaths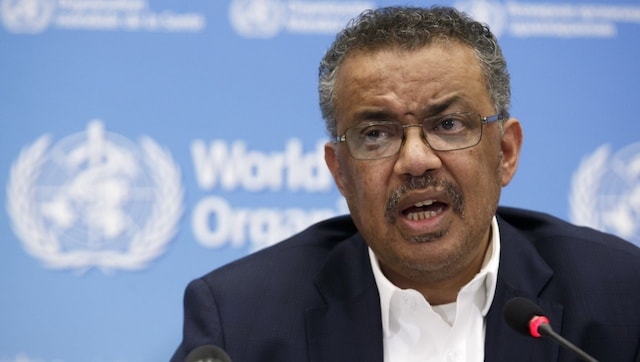 India
Ghebreyesus added that the WHO is responding to the COVID-19 surge in India and has shipped thousands of oxygen concentrators, tents for mobile field hospitals, masks and other medical supplies