Rio de Janeiro: What you need to know when visiting Brazil's tourism capital
From its natural sights to man-made marvels like the famous Christ the Redeemer statue; from its samba to capoeira, and now the Olympics, Rio is indeed the cultural capital of Brazil
Editor's note: As Rio De Janeiro prepares to welcome over half a million visitors for the 2016 Olympic Games, to be held during 5-21 August, Firstpost presents a series that helps readers get to know the Brazilian city a little bit better.
Home to one of the wonders of the world, Christ the Redeemer, Rio de Janeiro is the most visited city in South America. Rio attracts tourists from all over the world. The main postcard of Rio, Christ the Redeemer is one of the mandatory stops in Rio. Going up the Corcovado hill by tram, and admiring the beauty of Rio from above, is one of the unique experiences that will help you better understand Rio's natural glamour. Located 700m above sea level, this 30m statue is no doubt a world wonder.
Guide Ricardo Monteiro has worked with tourists from 62 different countries. He gives two tips that are essential to experience the best of your trip to this world wonder:The first is to try to arrive as early as possible (7.30 am) and also during weekends and holidays, one should be prepared to face long queues, since Christ is one of the most visited tourist points in Brazil. The second suggestion is to visit on a sunny day, when its panoramic view from the top will take your breath away.
Pão de açúcar or the Sugar Loaf is the next most visited place in Rio. The mountain resembles a sugar loaf and is thus called so. One takes a cable car to reach the top of the Sugar Loaf Mountain. Ricardo says, "I suggest people trek up to Urca. It is about an hour and is one of the most amazing experiences anyone can experience."
Rio is not only about mountains, it is famous for its beaches as well. Copacabana and Ipanema are among the top urban beaches in the world. Steffens is a German visiting Brazil for the 2016 Rio Olympics. He explained to us how he feels about being in Rio: "Rio has very good beaches. I managed to rent a wonderful sea view apartment in Copacabana. I love to relax in the beach side kiosk listening to samba music. The Copacabana fort that separates Ipanema from Copacabana is a nice place for an evening stroll. Well, I plan to extend my stay in Rio by a couple of weeks."
Rio and Samba
Rio is also the cultural capital of Brazil. The yearly carnival sees top samba schools parade the streets of the Sambadrome competitively for only one to be judged the grand winner. Mangueira Samba School was crowned the winner of 2016 carnival. Samba is one of the typical Brazilian music styles one can hear. Its origin goes back to the colonial times when African slaves brought along their tradition to Brazil. Rio and Samba have always been hand in hand. Samba researcher Marcos Alvit says, "Today, Rio has different types of Samba music like Samba Roots, Samba Carioca, Samba Rock, etc. Samba de Rodada is when the men play the instruments and the women dance. There are versions where couples dance in ball rooms."
Rio's city center is full of culture and history dating back to the colonial times. Rio Scenarium is a cultural pavilion located in the centre of the city. This beautiful three storied colonial building attracts more than two thousand visitors during the weekend. Brazilian music like Samba, Forró, choro, MPB, etc are the only music to be played here.
Capoeira: the martial art-cum-dance
Not only is Rio's music influenced by the African slaves, but also its famous Brazilian martial art-cum-dance called capoeira. When African slaves arrived in Brazil, they realized the need to develop forms of self protection against violence and repression of Brazilian settlers. They were the constant target of violence and punishments of their masters. They were forbidden to practice or train in any kind of fights or martial arts.
Soon, slaves used the rhythm and movements of their African dances, adapting to a kind of fight. Thus came capoeira, a disguised martial art-cum-dance. Capoeira was an important instrument of cultural and physical resistance of the Brazilian slaves. It is still associated with African Brazilian descendants and is practiced in most part of the country with pride.
Rio is also the home of Brazilian cinema and most of the local films, TV soap operas and famous films like City of God, Elite Trop 1 & 2, Hulk 2, Fast & Furious 5, Dhoom 2 etc. have been shot in Rio.
Rio has given to Cariocas (its inhabitants) and the world, its natural beauty, memorable music, a strong heritage and a rich culture. With all this, and the ongoing Olympics, it can indeed be called the touristic and cultural capital of South America.
Also read, Rio 2016: Before the Summer Olympics, get to know the 'Cidade Maravilhosa' of Brazil
The writer is a business consultant and freelance journalist, who has been living in Brazil since 2008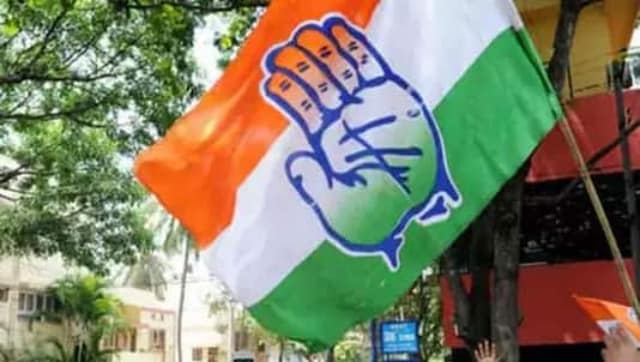 India
Reacting to the development, Congress spokesperson Pawan Khera said, "We are very concerned about the kind of inconvenience our people will have to face while travelling to the UK."
science
The mission's emphasis on public involvement and the fact that Inspiration4 will send regular people into orbit for three days make it a milestone in space tourism.
World
The UK's Department of Health and Social Care (DHSC) have said on Wednesday that they are unable to confirm this and will require further clarifications