Review: Drake's playlist 'More Life' is the best comeback that he could ask for
Get your dancing shoes and passport ready and journey with Drake to Jamaica, the UK and South Africa. More Life, it is, indeed.
After the lukewarm response to Drake's 2015 album Views, the rapper superstar is back with a unique 'playlist' compilation titled More Views. The 81-minute, 22 song long form is one of Drake's finest mixes of songs that perfectly reflects his diverse musical influences and versatility.
By calling his project a 'playlist' rather than an album, Drake smartly acknowledges the importance of curated lists of songs and the need for diversity in the era of digitalisation. You can complain about the long 22 song list, but by providing his audience with more content and a whole different plethora of it, Drake manages to cater to the different tastes of his audiences. Since 2015, Drake has given the world 70 songs across four albums, plus lent his voice to a countless number of songs for other streaming heavyweights like Rihanna, Future, and Nicki Minaj and has left his fans wanting more.
Though the emotional intensity of the album is more playful than serious, it is instead, heavy on Drake's patent feat tapping tunes. There are elements of Dancehall, European house and Afrobeat with collaborations with Kanye, Future and Sampha.
The first track, 'Free Smoke' features vocals by Baka Not Nice is the perfect way to begin the album and day.
Here are the 22 tracks on the album:
1. Free Smoke (Prod. by Allen Ritter & Boi-1da)
2. No Long Talk (Feat. Giggs) (Prod. by Murda Beatz & CuBeatz)
3. Passionfruit (Prod. by Nana Rogues)
4. Jorja Interlude (Prod. by 40)
5. Get It Together (Feat. Black Coffee & Jorja Smith) (Prod. by Nineteen85, 40 & Stwo)
6. Madiba Riddim (Prod. by Frank Dukes & Nineteen85)
7. Blem (Prod. by T-Minus)
8. 4422 (Feat. Sampha) (Prod. by FrancisGotHeat)
9. Gyalchester (Prod. by iBeatz)
10. Skepta Interlude (Prod. by Rogues)
11. Portland (Feat. Quavo & Travis Scott) (Prod. by Murda Beatz & CuBeatz)
12. Sacrifices (Feat. Young Thug & 2 Chainz) (Prod. by T-Minus & DeeJay)
13. Nothings Into Somethings (Prod. by Wallis Lane, G. Ry & Nabeyin)
14. Teenage Fever (Prod. by Hagler)
15. KMT (Feat. Giggs) (Prod. by Ness & Chef Pasquale)
16. Lose You (Prod. by Stwo & 40)
17. Can't Have Everything (Prod. by Jazzfeezy & Steve Samson)
18. Glow (Feat. Kanye West) (Prod. by Kanye West & 40)
19. Since Way Back (Feat. PARTYNEXTDOOR) (Prod. by 40, T0PFLR, G. Ry, PARTYNEXTDOOR & M3rge)
20. Fake Love (Prod. by Vinylz)
21. Ice Melts (Feat. Young Thug) (Prod. by Supah Mario & S1)
22. Do Not Disturb (Prod. by 40, Boi 1da & Allen Ritter)
One of the tracks that stands out is '4422' featuring experimental British pop singer Sampha, who croons about the miseries of long distance relationships and trust issues (the assumption is that '44' is the Britain's country code and '22' the area code for his lover). His voice has a jarring, emotional quality that gives you goosebumps.
Jennifer Lopez's 'Teenage Fever' has a nostalgic quality to it, and Drake's flip just takes it further.
In 'Sacrifices' he collaborates with Young Thug and 2 Chainz and takes a backsteat as his collaborates steal the spotlight in the soulful track.
"We the new Abu Dhabi" raps Kanye during his appearance on track #18 'Glow' on More Life, and the two stars threaten to leave all their fame and fortune behind. But the track is a bit underwhelming, it does not reach the expectations that eager fans had been waiting for since this billboard in LA started the speculation of the collaboration:
We the new Abu Dhabi, this is our time⁰#morelife #glow #drake #kanye pic.twitter.com/Ok6YaK0H3m

— Tueshautainepastrop (@Shibaeinyou) 19 March 2017
Drake seems to have set out on a globe trotting journey with the extravagantly long album. He flies to  South Africa for 'Get It Together'; then reaches Jamaica for 'Passionfruit', 'Blem'; then journeys to the British music scene for 'No Long Talk.' The best critique of which has been summed up by this music writer from Pitchfork, and has been amusingly parodied by  some of these genius Spiderman memes.
These spiderman drake memes had me crying pic.twitter.com/fDxQGV8dVI — Alfred the 3rd (@AlfyBird) 21 March 2017
Memes and the bit tedious 22 song list apart, the album succeeds at doing what Drake does best: pushing the boundaries of rap meets pop meets world music without sounding too contrived, too forced.
Should you listen to his new album? If you are a fan of commercial hip-hop, then the answer is yes. So get your dancing shoes and passport ready and journey with Drake to Jamaica, the UK and South Africa. More Life, it is, indeed.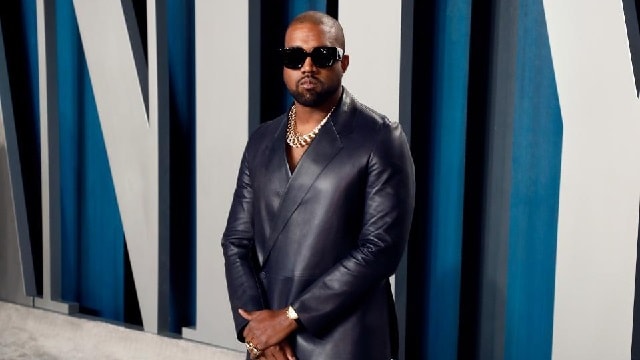 Entertainment
Kanye West shared a series of tweets to criticise Universal Records and Sony, demanding their overly complicated contracts be "simplified now"
Entertainment
Migos' albums Culture and Culture II have reached platinum status and each hit the no 1 spot on the Billboard 200 albums chart.
Entertainment
Jay-Z has climbed past Sean "Diddy" Combs to rank as the world's wealthiest hip-hop artist thanks to heady champagne and cognac investments according to Forbes