Remembrances of St Stephen's past: Not so liberal, after all
No one can wax quite as rhapsodic as an ex-Stephenian when pressed on the subject of his alma mater. But now its female alumni are challenging this hallowed view of the lofty institution.
No one can wax quite as rhapsodic as an ex-Stephenian when pressed on the subject of his alma mater. "What St Stephen's gave me was a consciousness of what is right and what is wrong," which "did not come through sermons on morality, it was there in the atmosphere that pervaded the campus: you imbibed it, like inhaling fresh air," declared Khushwant Singh.
And it is this long-inhaled tradition that historian Ramachandra Guha referenced to fiercely oppose a proposal to reserve 40 percent of its seats for Christians back in 2007. "The principal reason behind this move is the defeat of Christian ecumenism by Christian evangelism," railed Guha in Outlook magazine, "These new Christians seek not understanding and truth, but political mileage and economic gain. In the real sense of the word, they aren't 'Christian' at all-- in the same way as Narendra Modi is not 'Hindu' and Osama bin Laden not 'Muslim'."
Those are fighting words, indeed.
Today, there's talk of a new kind of quota in the air: a 40 percent reservation for male students who are now a beleaguered minority. The proposal too has drawn protest and the inevitable personal essays from alumni invoking memories of St Stephen's yore, but not, however, of the nostalgic kind. This is not the "tolerant and broad-minded" institution of Guha's or Singh's memory.
Looking back on her years as a young student (class of '85), Saba Dewan remembers her alma mater as a bastion of male privilege, where women were a small, barely tolerated minority, who accounted for less than 15 percent of most classes: [Read her essay here]
We realized pretty early on that St Stephen's which had under duress begun admitting women students only a few years before our arrival was deep in its heart still very much an all boys' club. Women students in our times were not taken into 'residence' or the hostels that remained the exclusive domain of the boys.
No memories of the "fresh air" of liberalism here. What we get instead is the "chick chart" listing the top ten women students, who where "rated and either cheered or booed on the basis of her assemblage of body parts, butt, breasts, legs, mouth." The happy tradition enjoyed administrative sanction, and was routinely posted on the official notice board.
Ok, the 'chick chart' is a bit offensive. Then again, this was back in the 1980s. But Dewan has more. In the aftermath of the anti-Sikh riots in 1984, those crazy Stephanian boys decided to take it up a notch when the university reopened:
Within a week the chick chart makers decided that it was time we all had a jolly good laugh. In a master stroke they drew up a 'Sardine' chart, rating 'top ten' Sikh women students on the basis of their sex appeal. It was neatly pinned up for all to read on the college's official notice board. I can still remember the nauseous disgust with which I had recoiled back from the chart. I was not alone. Two Sikh girls from my batch who had been named in the chart were furious. As were the majority of other women students. Sexism in college had hit a new low. It now came welded with communal prejudice and complete apathy to the terrible events that had shaken much of the country just a few weeks back.
The women students decided to finally push back, which in turn led to further ugliness: a 'hen' chart mocking the protesters as 'ugly' chicks threatened by pretty girls; a raid ripping apart the women's locker room; a giant 'fuck off'' plastered over the driveway and walls of the college. Most of these were dismissed as "harmless prank"s by the authorities, who did not however take the same view when some of the women students spoke to the media about the unrest. They were immediately disciplined, their parents summoned, and threatened with expulsion.
All it took was a little bad press for this hallowed liberal institution to turn into a tinpot dictatorship:
Section 144 was imposed within the campus forbidding any meetings or even groups of students to assemble. We were ordered to keep our mouths shut to 'outsiders'. And our fellow male students, in two and threes took it upon themselves to shadow the more 'troublesome' elements amongst the women including me to insure that we behaved ourselves, did not speak or meet or conspire to further bring down the 'reputation' of 'their' esteemed college.
Much of this is now history but it serves as an important reminder for those agitated on behalf of the male students. The question inevitably raised is this: If there can be quotas for women, dalits et al why not reservations for men? There was indeed a 75 percent reservation for men when the college went co-ed. And let's note that St Stephen's has never offered a similar set-aside for women -- nor made it easy for those who did gain entry.
Dewan's essay is a reminder of the resistance they have faced over the years. As is this older article by another female alum, Deepti Priya, which details facts now expediently forgotten: women were not allowed as a matter of policy in BA (Pass) courses for decades. They were denied admission if both parents did not reside in Delhi. In admission interviews, they were routinely asked questions like, "What perfume do you wear?" or "How do you spend your evenings? In 1981, when 60 armed ruffians invaded the college premises and sexually assaulted the girls, the authorities and other male students mostly stood by and watched.
And as Shruti Dhapola, a fellow Firstpost writer (and ex-Stepehnian) tells us, there are other more recent examples of sexism, including the unwillingness to establish girl hostels despite their greater numbers.
If women now constitute 64 percent of the student body, it's because they got in the old-fashioned way: through merit. So why set the clock back, and punish our girls for progress they have achieved by their own dint and against significant odds?
Find latest and upcoming tech gadgets online on Tech2 Gadgets. Get technology news, gadgets reviews & ratings. Popular gadgets including laptop, tablet and mobile specifications, features, prices, comparison.
India
The last date to submit Foreign Medical Graduate Exam 2020 online application form is 28 October (edited)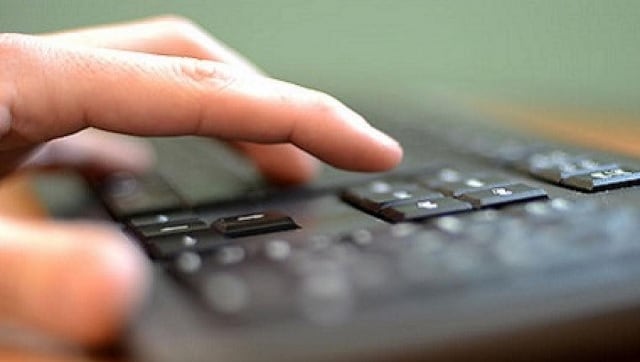 India
Candidates who have qualified the CLAT and are looking forward to getting admitted in undergraduate and postgraduate programmes at NLUs for the academic session 2020-21 can participate in the counselling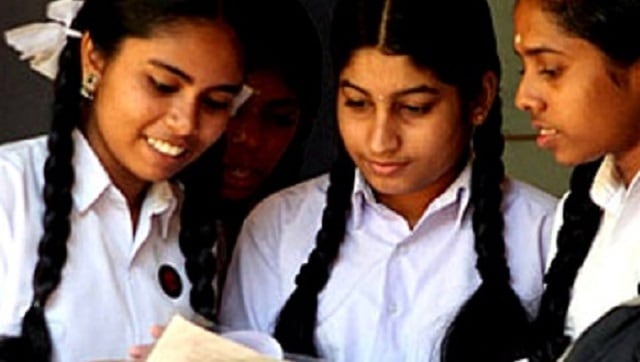 India
More than 87,000 candidates had registered for the RBSE Class 10 supplementary exam, which was conducted from 3 to 12 September