Remembering RK Narayan: Here's why the Malgudi man never gave any interviews
More than 80 years since the publication of Swami and Friends, Narayan's books continue to take us on journeys to places that shimmer between reality, nostalgia and the imaginary.
Given we live in an age of self-promotion, it might be difficult to believe, but RK Narayan, the Malgudi Man, did not give interviews. He was also not interested in his fans. He was the first writer from this country to alert the West to Indian writing in English, could claim Graham Green and VS Naipaul among his admirers, embarked upon self-publishing years before it would achieve the status of a buzzword and wrote books that continue to make a reader feel warm and contented. All this without giving interviews (at least not in the conventional sense).
It wasn't that Narayan was unapproachable. He just dismissed journalists and for this disdain, we can thank TIME magazine. At some point, TIME had sent a photographer who, in his infinite wisdom, dragged Narayan all over Chennai, hunting for that perfect author shot. Net result: by the end of the day, Narayan had heatstroke and had to spend 10 days in hospital. Worse, the photo that was ultimately printed was tiny and unremarkable. Ever since that experience, Narayan decided he had no time to waste on journalists.
If you wanted to meet Narayan, you met him because he found you interesting and you left your tape recorder, notebook and journalistic credentials outside. He wasn't interested in fans – they all say the same thing, he'd once said – but he loved talking to people. Conversations became chats, no matter how nervous the other person in the room may be, because Narayan was a wonderful raconteur with a wealth of anecdotes, observations and opinions. How many people can you think of whose life experiences include teaching Greta Garbo the Gayatri Mantra?
Those who have met a fair share of authors will know how rare it is to not be even the slightest bit disillusioned or disappointed after meeting someone whose writing you admire. Narayan was one such author. He was so engaging that if by some chance you hadn't read his books, you'd make a beeline for the bookstore as soon as you came out; just so his voice wouldn't leave your head. Fortunately, finding one of this novels or collections is not difficult since he remains one of Indian literature's most beloved figures.
Narayan decided to become a writer in 1930 and stuck to it for the rest of his life, even though it wasn't particularly lucrative for the first 15-odd years. In the early years, there was nothing but rejection for Narayan and his short stories. His style lacked the elaborate flourish and grandeur that was en vogue at the time, and there was nothing like a publishing industry in India back then.
Then, famously, Narayan's short stories found their way to author Graham Greene, who became Narayan's champion. With a little guidance from Greene, Narayan fashioned his first novel, Swami and Friends, out of the short stories he'd written. The novel introduced readers to Malgudi, a place that has come to define idyll for generations of readers.
Malgudi was an imaginary town because, according to Narayan, "if it's a real town it's a nuisance for a writer" since people keep trying to find inaccuracies. But from the very moment that it appeared in print, Malgudi felt real and over the course of 14 novels and many, many short stories, it became a place that didn't belong on a map but instead charted a territory of unchanging things we felt and thought. Reality shifted and morphed, people and their reactions changed; but the absurdity of life, which Narayan pointed out gently and subtly in almost every story set in Malgudi, was a constant.
The town wasn't just a space of sunshine. Beauty and wit thrived in Malgudi, but it also home to melancholia and misery-tinted shadows. In The English Teacher, written in 1945, the protagonist's wife dies of typhoid after she's infected by a fly that sits on her lip. Six years before he published The English Teacher, Narayan's wife, Rajam, died of typhoid in 1939. Her death devastated him, to the point that he actually consulted a psychic medium to help him deal with his loss. This was a man who had not just courted his wife in an age of arranged marriages, but had got married even though astrologers had advised otherwise. They'd prophesied Narayan would be a young widower if he married Rajam. It didn't stop the couple.
After Rajam's death, Narayan took a few years to return to Malgudi and when he did, with The English Teacher, it was profoundly sad and beautiful. Over the years, his own experiences -- people he observed, situations that made an impression upon him, and so on -- would filter subtly into the stories he wrote, almost all of which were set in Malgudi. These weren't stories with morals or lessons for readers, but they taught us about empathy in a way sermons and lectures struggle to do. "I write only because I'm interested in a type of character and I'm amused mostly by the seriousness with which each man takes himself," Narayan had said once in a conversation that was not an interview. "I try to write from the inside, of even a villain, and then see his point of view, that's all."
In many ways, it could seem strange to many that Narayan and his Malgudi captivated so many and has continued to do so. A little town in South India, where schoolboys living in colonial India frolic, where an ex-convict is mistaken for a godman, where there's a restaurant named Boardless (because it doesn't have a board. Obviously)? How do the stories set in sleepy Malgudi, so un-grand in their scope, still feel real to readers? Why do those who know next to nothing about rural South India feel as close to this world as someone who knows the landscape in which Narayan set his stories?
Because the fact that Malgudi is nowhere makes it possible for us to imagine it anywhere and everywhere.
It's fitting that Malgudi began in Narayan's imagination as a train station. More than 80 years since the publication of Swami and Friends, Narayan's books continue to take us on journeys to places that shimmer between reality, nostalgia and the imaginary.
So go on, pick up one of Narayan's books, like The Guide, Talkative Man, The Man-eater of Malgudi, The English Teacher or his retelling of the Kamba Ramayana. And as you say thanks to RK Narayan for the stories, take a trip into the twinkling world made up of his words.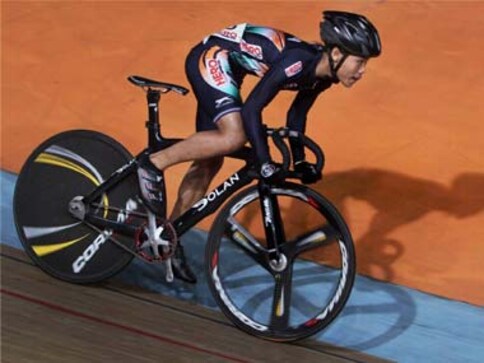 Sports
The campers were asked to participate in rope climbing activity to test their strength. While even the men cyclists managed to achieve the target just once, Deborah repeated the feat thrice and the coaching staff was convinced that she was the special one.
Business
The jury is out on the business impact of this change and whether it will significantly improve Pepsi's fortunes.
India
Child welfare committees in Delhi say that they see close to 15-20 cases a month of runaway or rescued children who were working as domestic help.